SLOVENIA PowerPoint Presentation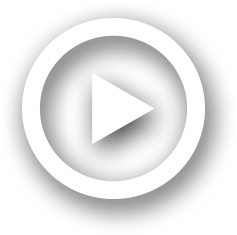 Description
CAPITAL CITY : Ljubljana. POPULATION : 2 . milion. LANGUAGE: . Slovenian. CURRENCY: . Euro. . Flag. BORDER COUNTRIES: . ID: 560231
Embed code:
Download this presentation
DownloadNote - The PPT/PDF document "SLOVENIA" is the property of its rightful owner. Permission is granted to download and print the materials on this web site for personal, non-commercial use only, and to display it on your personal computer provided you do not modify the materials and that you retain all copyright notices contained in the materials. By downloading content from our website, you accept the terms of this agreement.
Presentations text content in SLOVENIA
Slide1
SLOVENIA
Slide2
CAPITAL CITY : LjubljanaPOPULATION : 2 milionLANGUAGE: SlovenianCURRENCY: Euro FlagBORDER COUNTRIES: Austria Italy Croatia HungaryANTHEM : Zdravljica Ljubljana by France Prešeren France Prešeren
Slide3
Interesting
fact
:
Slovenia
is in
shape
of
a
chichen
Slide4
SIGHTS
Slide5
BLED LAKE POSTOJNA CAVE
LENGHT : 24 kmthe biggest cave in Sloveniaan animal called olm lives there it's visited by a milion of people in one year
LENGHT : 2,12 kma castle above the lakeon the lake there's a little island with a church it's known after the sculling competicions
Slide6
NATIONAL PARK TRIGLAV PLANICA
it's a valleyit's known after the ski jumping hills there's also the world bigges ski-jumping hill
it's located in the Julian Alpsthe highest mountin is Triglavit's a nature reserveit's visited b 1,5 milion people in one year
Slide7
HOLIDAYS
Slide8
INDEPENDENCE PREŠEREN DAY AND UNITY DAY
26th Decemberthe day that Slovenia become independentthe day that Slovenians were united
8th FebruaryAnniversary of the death of France PrešerenIt was first celebrated in 1941it's a culture day
Slide9
FOOD
Slide10
JOTA
it's a soup
Slide11
POTICA
a dessert made out of walnuts
Slide12
PREKMURSKA GIBANICA
layered pastry with poppy seeds, apples, rasins and cottage cheese
Slide13
BLED CREAM CAKE
it has a vanilla flavour
Slide14
FAMOUS PEOPLE
Slide15
NIKA KLJUN
backup dancer for Justin Bieber 13th January 1988, Ljubljanadancer and choreographer-she worked for Beyonce, Jennifer Lopez and Cher Lloydwhen she was 17 she'd become a world champion in hip hop
Slide16
LUKA ŠULIĆ
cellist25th August 1987, Mariborhe become famous for his rendition of the Michael Jackson song-Smooth criminala member of a bend 2Cellos
Slide17
SLAVKO AVSENIK
musician26th November 1929, Begunje-2nd July 2015, Ljubljanahe wrote more then 1000 songshe was a part of the Avsenik Ensamble, which became one of Slovenia's most popular bandsmajor musical impact on Slovenia, Germany, Austria, Switzerland, northern Italy and the Benelux countries
Slide18
PETER PREVC
ski jumper20th September 1992, Kranjhe set a world record by becoming the first ski jumper ever to achieve a jump of 250 metershe's the oldest of five children, his brothers Cene and Domen are also ski jumpers
Slide19
TINA MAZE
ski racer2nd May 1983, Slovenj Gradecwinner of all five skiing World Cup events, Super-G champion and the Slovenian Female Athlete of the Year Slovenian flag bearer at the opening ceremony of the 2010 Winter Olympic Games.
---