YOUTH IN MY COUNTRY - SLOVENIA PowerPoint Presentation, PPT - DocSlides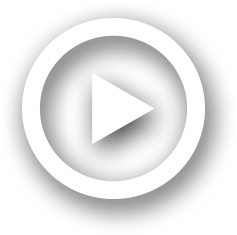 Description
Nastja . Visket. Jerkovič. Prepares. . regulations. . and. . measures. . for. . the. . youth. . sector. Promotes. . non. -. formal. . learning. . processes. to . increase. . competences. ID: 584518
Direct Link:
Embed code:
Download this presentation
DownloadNote - The PPT/PDF document "YOUTH IN MY COUNTRY - SLOVENIA" is the property of its rightful owner. Permission is granted to download and print the materials on this web site for personal, non-commercial use only, and to display it on your personal computer provided you do not modify the materials and that you retain all copyright notices contained in the materials. By downloading content from our website, you accept the terms of this agreement.
Presentations text content in YOUTH IN MY COUNTRY - SLOVENIA
Slide1
YOUTH IN MY COUNTRY - SLOVENIA
Nastja
Visket
Jerkovič
Slide2
Prepares regulations and measures for the youth sectorPromotes non-formal learning processes to increase competences of youth from childhood to adulthoodDevelops suitable mechanism for supporting youth organizations and organizations wich are of key importance for promoting active youth participation
OFFICE OF THE REPUBLIC OF SLOVENIA FOR YOUTH
Slide3
MLADINSKI CENTER MOSTOVNA MC VELENJE MLADINSKI CENTER PODLAGA CEZAM - CENTER ZA MLADE RUŠE MLADINSKI KULTURNI CENTER MARIBOR CELJSKI MLADINSKI CENTER MLADINSKI CENTER BREŽICE ZAVOD 'O'- Zavod škofjeloške mladine KUD MREŽA MLADINSKI CENTER KRŠKO ŠTUDENTSKI KLUB MLADIH ŠENTJUR DRUŠTVO PRIJATELJEV ZMERNEGA NAPREDKA KOPER MLADINSKI CENTER DRAVINJSKE DOLINE: MLADINSKI CENTER JESENICE MLADINSKI CENTER SEVNICA MISC INFOPEKA DRUŠTVO ZAVEZNIKOV MEHKEGA PRISTANKA
ORGANIZATIONS FOR YOUTH IN SLOVENIA
KULTURNO DRUŠTVO ROV ŽELEZNIKI
MC PRLEKIJE
ŠMOCL-ŠTUDENTSKI MLADINSKI OTROŠKI
CENTER
LAŠKO
MLADINSKI CENTER SOKOLSKI DOM
ART CENTER
CENTER ZA MLADE DOMŽALE
CID PTUJ
DRUŠTVO ŠKUC
MMC KIBLA
LOKALPATRIOT
MC BIT
MC OSMICA
MC TRBOVLJE:
PINA
MC NOVA GORICA
ŠTUDENTARIJA
MLADINSKI CENTER POSTOJNA
Slide4
The twentieth century could be termed as century of youth, because in itthey played an important role in the development of society play
Slide5
The number of young people is decreasingAmong young people is less marriagesLevel of education increasesProportion of students enrolled in secondary schools is increasingYouth unemployment is a major concernMore and more young people are leaving the country
FACTS ABOUT YOUTH IN SLOVENIA
Slide6
Too high or too low weightTobacco dependenceDrinking alcoholConsuming drugs (Marijuana is the most popular drug among young people aged 15 to 34 years)In Slovenia due to injury and poisoning deaths each year an average of 47 adolescents
ILL-HEALTH OF YOUTH IN SLOVENIA
Slide7
HABITS OF YOUTH IN SLOVENIAFAVORITE WEBSITES AND MOBILE APPLICATIONS
Slide8
Research shows that casual sex among teenagers is widespread, especially as dangerous as the majority do not use condoms. Very few are even afraid of sexually transmitted diseases.The results of research on the sexual habits of young people aged 16 to 24 years showed that 30 % had first sexual intercourse before the coming age of 18, 38 % of them was not using a condom.
UNSAFE SEXUAL BEHAVIOR OF
YOUTH IN SLOVENIA
---