Affordable Housing in Nebraska PowerPoint Presentation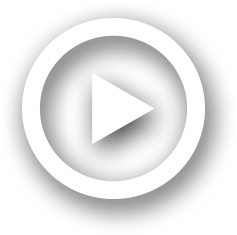 Description
Pat Compton – . Housing Development Specialist. DEPT OF ECONOMIC DEVELOPMENT. pat.compton@nebraska.gov. www.neded.org. Housing Funding Sources. Community Development Block Grant—CDBG. HOME Partnership Act funds—HOME. ID: 384829
Embed code:
Download this presentation
DownloadNote - The PPT/PDF document "Affordable Housing in Nebraska" is the property of its rightful owner. Permission is granted to download and print the materials on this web site for personal, non-commercial use only, and to display it on your personal computer provided you do not modify the materials and that you retain all copyright notices contained in the materials. By downloading content from our website, you accept the terms of this agreement.
Presentations text content in Affordable Housing in Nebraska
Slide1
Affordable Housing in Nebraska
Pat Compton –
Housing Development Specialist
DEPT OF ECONOMIC DEVELOPMENT
pat.compton@nebraska.gov
www.neded.org
Slide2
Housing Funding Sources
Community Development Block Grant—CDBGHOME Partnership Act funds—HOMENebraska Affordable Housing Trust Fund--NAHTF
Slide3
Eligible Activities
Build new rental units for persons that are low to moderate income.
Adapt a building from another use such as an old school or hotel to rental housing.
Rehabilitate an existing rental property owned by a non-profit or Public Housing Authority to meet local building codes and DED Rehabilitation Standards.
Slide4
Eligible Activities (cont)
Administer a homebuyer assistance program.
Develop new single family housing for home ownership, including infrastructure.
Purchase homes, rehabilitate to meet local building codes and DED Rehabilitation Standards and provide down payment assistance to a new homebuyer to purchase the homes. (PRR)
Slide5
Eligible Activities (cont)
Administer a program to assist homeowners in rehabilitating their houses.Strengthen the operations of non-profit organizations to develop affordable housing.
Slide6
American Dream?
Homeownership not for everyone:Rental may be best option because:Bad creditJob moves to different locationsFuture not knownDon't want the upkeepIncome does not support ownership
Slide7
Rental With Tax Credits
Larger projects of more than 10-12 units
Application for DED funding is included with LIHTC application
Applications due in the fall
Income eligible tenants at 60% AMI and below
Slide8
Rentals Without Tax Credits
DED funding cycle begins in Febr. with Pre Ap
Awards announced after June 30
ROF in the fall
Sustainability depends on debt, expenses, revenue
Funding sources may include DED; FHLB; Private Foundations; Capital Campaign Fund
Slide9
Rural Community Commonalities
Population does not support need for larger LIHTC projects
Capital investment limited
Empty buildings may be available but uncertain condition
Few housing choices available
Labor force may be temporary/commute elsewhere
Slide10
Rental Units Developed w/o LIHTC
Income eligibility-80% AMI or belowFirst stepsDetermine market, need, location/service area, budgetDetermine financing sourcesWho's in charge—create the teamLender, developer, architect,engineer, construction mngr
Slide11
Variety of Approaches to Satisfy Housing Need
New ConstructionSingle family housing units—scattered sitesDuplexMultifamily – up to 10 units Existing buildingPurchase; convert to rental by rehabilitationNon profit ownership of rental properties—rehab to fit market: 1 br > 2 br; 2 br > 1 br; ADA accessible
Slide12
You May Need a Developer for
Creating the development concept
Testing the market
Evaluating site and design and costing out construction
Preparing the pro forma income and expenses statement
Preparing the sources and uses of funds statement
Slide13
The Developer (cont)
Obtaining the construction financingLocating permanent financing resourcesObtaining the construction LoanConstructing the ProjectManaging the Project during construction
Slide14
Filling the Gap at Construction
Subsidizing Capital Costs
Smaller projects will have greater sustainability with less debt service
Monthly operating costs per unit may run approx. $350/mo. (taxes; insurance; maintenance)
NEDED AHP funding, FHL Bank AHP funding, USDA-Rural Development programs; private foundations
Slide15
Filling the Gap and Serving the Customer
Rental SubsidiesConsumer pays 30% of incomeSSI Consumer with income at $715 per monthPays $215Rental Subsidy $185 (Sect 8 voucher)Rental Income $400$350 Taxes/insurance$50/mo Debt Service?Maintenance?
Slide16
Rental Subsidies
HUD Section 8 Vouchers
Tenant-based – Can be used in any approved housing with the geographic service area of the Public Housing Authority
HUD-funded Public Housing Authority Project
Project-based – must live in that rental project and tenant must meet the application criteria
USDA-Rural Development Project
May have project-based assistance
Other HUD funded projects (811)
Project-based
Slide17
Challenges
Over estimated marketLimited rental assistance (Sect. 8)Mismatched amenities, design. services with tenant marketWorkforce unstable/mobile Vacancies result in decreased revenue and failure to cash flowdemand improved marketing strategies may result in property deterioration
Slide18
Conclusions
Rental Housing projects need adequate income to operate/cash flowSuccess depends on:Proven market needAffordable rentsMaintenance of propertyDebt reduction
---