Call Center Business Case PowerPoint Presentation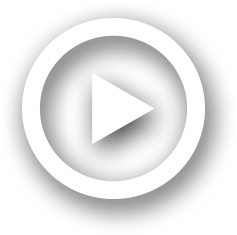 Description
Overview for Sales Team. June 2013. Where to Find Call Center Materials. \\cpfs01\Sales&Marketing\Call . Center. PDF version with calculator. Call Center ROI w . calculator2.pdf. Powerpoint. Guide for . ID: 726284
Embed code:
Download this presentation
DownloadNote - The PPT/PDF document "Call Center Business Case" is the property of its rightful owner. Permission is granted to download and print the materials on this web site for personal, non-commercial use only, and to display it on your personal computer provided you do not modify the materials and that you retain all copyright notices contained in the materials. By downloading content from our website, you accept the terms of this agreement.
Presentations text content in Call Center Business Case
Slide1
Call Center Business Case
Overview for Sales Team
June 2013
Slide2
Where to Find Call Center Materials
\\cpfs01\Sales&Marketing\Call
Center
PDF version with calculator
Call Center ROI w
calculator2.pdf
Powerpoint
Guide for
Sales
Call Center Business
Case.pptx
Do not send to customers without reviewing, editing!!!
Slide3
Selling with ROI Tools
Wow! Capture customers attention
State and reinforce Bria's value proposition
Start discussion with customer about their challenges, goals and assumptionsLearn more about their operationsLearn what they know, don't know
Illustrate the value proposition in financial or operational terms
3.
Let the customer perform analysis based on their assumptionsWe just provide tool and guidanceThey mentally own, trust the analysis Use discussion and analysis to frame negotiations in our favor
Fitting ROI Value Analysis into Sales Cycle
Slide4
Benefits of Deploying Bria in Call Center
Delivers reliable, high-quality voice experience for crystal-clear communications
with customers
Provides an efficient, locked-down user interface (UI) that enables third-party call control to achieve high agent productivityLowers upfront investment by using softphones instead of desksetsProvides
future-proofed investment via softphone software's upgrade path
Integrates
with existing and future call center infrastructure (IP-PBX, ACD, CRM, Messaging, Video)Transitions the call center to a multi-channel contact center (voice, chat, video)Simplifies provisioning and maintenance for both in-center and out-of-center workersEnables distance working and disaster recovery scenarios
Slide5
Bria's 3 Areas of Impact on Call Centers
Assumptions
High quality deskset = $200
Bria list pricing based on # of seats ($49 to under $20)
No additional headset costs
Branding = $6,000
CCS = $30,000AssumptionsHigher productivity from:
Voice quality 3rd party call controlLocked and minimized UI Faster disaster recoveryCustomer feedback from operations = at least 3% savings
Agent wages = $15/hour
Assumptions
IT Admin = $50/hour loaded wages
CCS
saves
time
and wages spent on provisioning /MACs vs. desksetsenables time to be focused on more valuable, strategic issues
Slide6
Real-World Productivity Improvements
Five 9's: 25,000 clients
Using SDK
Integrated into ACD for 3rd party call controlInContact: 38,000 clientsSee case studyClients seeing benefits from cloud operations
Higher reliability and ability to address disaster relocations faster
BT Harrier: 10,000 seats
Over 5% distance workersRated highest in quality and productivity3rd party call control: 2 seconds before next call is pushed, auto answeredHiding softphone in system tray
Slide7
What Drives Agent Productivity
Bria
Feature
Impact
High voice quality
Better communication with customer
= shorter callsLower Mean Time to Handle
3rd party call controlIntegrates with ACD, CRMPushes call when agent and customer information is available
Reduces agents ability to pause
Shorter mean time to answer
More calls answered, lower cost per call
Locked-down, minimized softphone
UI
No deskset
equipment to distract agent from screen System tray UI stays out of agent's way
Locked-down
= no outages
Mobile client, simple
provisioning
Faster time to relocate, recover from disaster
Shorter
outage, higher availability
Slide8
Questions for Your Customers
Do you have Centrex or TDM PBX platform today? Are you moving to IP-PBX soon?
How many call centers to you have?
How many seats total? Do you have multiple shifts? How many are distance-workers, home workers?What are you paying for VoIP desksets? What sort of quality are you getting? Can you monitor voice quality?How many break, need replacement per year?What is your average agent wage?
If IP-PBX, do you have auto-answer and 3
rd
party call control?Do you have disaster recovery plans?How many on your IT staff are involved in provisioning, maintaining, move-add-change of desksets?What is the loaded hourly wage of your IT staff person?
Slide9
Potential Problems
Small call centers
Smaller centers (under 20) have difficult time justifying upfront expenses
Solution: Branding, customization and CCS can be removed from upfront costsAgent ProductivityThe minimum productivity improvement we allow is 2%If they do not believe there are productivity improvements, then you are not selling hard enough ;)
Solution: We could run a separate ROI without
IT Productivity
This improves assumes CCS purchaseSolution: If they don't believe the productivity improvement, we can run a separate ROI without
Slide10
Next Steps
Place Call Center ROI Tool online
Save, retrieve scenarios
Generate customized URL with scenarios embedded in text
Slide11
Bria Features for Call Centers
(from Bruce Ford)
Slide12
CounterPath's Bria for Windows desktop client is widely deployed in Call Centers
Best-in-class soft phone that replaces costly
hard phones
Proven interoperability with market leading Call Center solutionsIncludes Genesys and Broadsoft call center applications Can be deployed as a standalone GUI-based soft phone client Includes call center features such as 3rd party call control and auto-answerCan also be locked into system tray, so that the call center agent only interacts with a single Call Center app
The Call Center app runs in the foreground, with Bria soft client contained within the system tray, with incoming calls automatically answered
All soft client preferences are locked down, to prevent Call Center agents from making configuration changes
e.g. to prevent agents from rejecting incoming callsIntroduction
12
Slide13
Standalone GUI-based Soft Phone
13
Features hidden or branded out to focus on call center functions
Tabs for Contacts, Favorites, History, Directory removed
Ability to hide features such as Call Transfer, Voice Mail, IM / Presence, Video calling
Auto answer (local) displayed on main menu
Slide14
System Tray Mode
14
Bria can be minimized on startup to be locked into system tray
Call Center agent right-clicks to access menu, for controlling volume and setting availability status
Proposed UI enhancements include:
Volume slider
Mute/Unmute
Remove secondary menu
Current UI implementation
Proposed UI Enhancements
Slide15
Exceptional
voice
quality
Based on proven Bria technology (deployed to millions of end points), with support for a broad range of HD voice and video codecsEasy to deploy, with flexible options for remote and local provisioningLowest
Cost of Ownership when deployed with CounterPath Client Configuration Server (
CCS)
CCS provides centralized provisioning and automatic software updates, as well as Operations tools such as Enhanced Client Debug Logs3rd party remote call controlEliminates need for call center agent to manually answer
callsFully customizable, with ability to enable or disable specific featuresAbility to lock down soft phone client to prevent call center agents from modifying settingse.g. Call center agents are not allowed to change status to unavailableHighly secure, based on SRTP and TLS encryptionCentralized voice quality monitoring (planned for June release)
Bria Call Center Benefits
15
Slide16
Voice
& video calling
Broad range of
codecsG.711, G.729, AMR, AMR-WB, G.722, H.263, H.263+, H.264Security / Encryption, including TLS (for SIP signaling) and SRTP (for media) 3rd Party Call ControlSIP Notify Remote Talk / Hold Event PackageSIP INVITE with INFO header
Auto-answer (local
)
Call recordingExtensive support for USB headsetsRelease-over-release integration with Plantronics and Yealink librariesCore Features
16
Slide17
Local & Remote Provisioning
With local provisioning, Preferences settings can only be changed by the administrator (with special credentials
), to prevent Call Center agents from making unauthorized changes
Well suited to smaller deploymentsIncludes Local Login option for shared desktop environments, by prompting Call Center agent to input their SIP user name & passwordWith remote provisioning, all provisioning is handled via remote provisioning serverRecommended for larger deployments
Interoperability
Certification
Pre-integration with leading Call Center solutions from Genesys and Broadsoft Planned interoperability with Asterisk and othersOption to pre-integrate with leading CRM solutionsBased on updated Bria Application APICall Center Soft Phone Client
17
Slide18
Local Provisioning
18
Administrator enters credentials to access main Bria GUI and modify Preferences
Intended for smaller deployments without centralized provisioning server
Slide19
---