The May Fourth Movement PowerPoint Presentation, PPT - DocSlides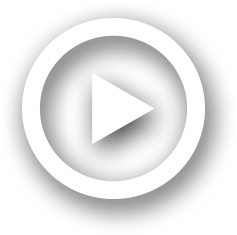 Description
HI 168: Lecture 6. Dr. Howard Chiang. Warlords: 1916-1928. Warlord. (. chun-fa. , . 軍閥. ): one who commanded a personal army, controlled or sought to control territory, and acted more or less independently. ID: 440754
Embed code:
Download this presentation
DownloadNote - The PPT/PDF document "The May Fourth Movement" is the property of its rightful owner. Permission is granted to download and print the materials on this web site for personal, non-commercial use only, and to display it on your personal computer provided you do not modify the materials and that you retain all copyright notices contained in the materials. By downloading content from our website, you accept the terms of this agreement.
Presentations text content in The May Fourth Movement
Slide1
The May Fourth Movement
HI 168: Lecture 6Dr. Howard Chiang
Slide2
Warlords: 1916-1928
Warlord
(
chun-fa
,
軍閥
): one who commanded a personal army, controlled or sought to control territory, and acted more or less independently
- 'regional militarist' maybe more neutral
Warlord era (1916-28): a period
when
the country was divided among regional military cliques whose leaders had evolved from the generals who were trained in the New Army by
Yuan
1917: last attempt to restore the monarchy by Zhang
Xun
(
張勳
) –
Puyi
then expelled in 1924
Puyi
lived in the Japanese concession in Tianjin until 1932, when he was installed by the Japanese as ruler of Manchukuo (officially crowned as emperor in 1934)
Slide3
Zhang
Xun
Slide4
Warlords: 1916-1928
North:
- Anhui Hegemony (
1916-1920):
Duan
Qirui
段
祺
瑞
-
Zhili
Hegemony (
1920-1924):
Feng
Guozhang
馮
國
璋
-
Fengtian
Hegemony (
1924-1928): Zhang
Zuolin
張
作
霖
South:
- Constitutional Protection (1917-1922): Sun in exile
- Reorganization (1923-1925): Sun returned to power
- Northern Expedition (1926-1928): Chiang Kai-shek
-
Southern provinces - Yunnan, Sichuan,
Guizhou
, Hunan, Guangxi, and Guangdong (including Hainan
)
Note: Western nations supplied ammunition and guns to warlords
Slide5
Major Warlord Coalitions
Slide6
New Culture Movement
Intellectuals turned against Yuan
Shikai
after 1915
Revolutionaries joined Liang
Qichao
– renunciation of politics
Chinese culture – a symptom of deeper morbidity
- esp.
Confucianism
, which
survived
the fall of the dynasty
and
was being transmitted in
every
family
Late 1910s: political change should wait for cultural change – 'culture' (
wenhua
,
文化
) meant 'transformation by civilized patterns' in classical
May Fourth = New Culture + Politics
New
Culture Movement: the rejection of traditional culture and attempts to define a new cultural base and direction
Slide7
New Youth
(1915)
Chen
Duxiu
(
陳獨秀
), 'Call to Youth':
"
The
Chinese compliment others by saying, 'He acts like an old man while still young'. Englishmen and Americans encourage one another by saying, 'Keep young while growing old'. Such is one respect in which the different ways of thought of the East and West are manifested. Youth is like early spring, like the rising sun, like trees and grass in bud, like a newly sharpened blade. It is the most valuable period of life. The function of youth in society is the same as that of a fresh and vital cell in a human body. In the processes of metabolism, the old and rotten are increasingly eliminated to be replaced by the fresh and living
."
Slide8
Chen
Duxiu
- China needed Mr. Science
& Mr. Democracy
Slide9
Language and Education
Language reform: from classical to vernacular (
baihua
,
白話
)
Chinese
- one of its strongest proponents was Hu Shih (
胡適
):
'
A dead language can never produce a living literature; if a living literature is to be produced, there must be a living tool….We must first of all elevate this [vernacular] tool….Only with a new tool can we talk about such other aspects as new ideas and new
spirit.'
1921: Ministry of Education endorsed vernacular form
Beijing University (
Beida
,
北京大學
)
- 1898 Imperial University; 1912 National U of Beijing
- 1916:
Cai
Yuanpei
(
蔡元培
)
appointed president
Tertiary institutions in BJ: 10 in 1909 to 40 in 1922
Slide10
Hu Shih
Slide11
Cai
Yuanpei
(President of Beida)
Slide12
Japan and the Shandong Issue
1914: Japan took Qingdao from Germany
1915: Japan presented Yuan '
Twenty-One Demands
'
- Yuan accepted on May 7 – National Humiliation Day
- spring – wave of anti-Japanese riots and protests
1917 China gave up neutrality in WWI
- China sent 100,000 workers to northern France
- Chinese were entitled to participate in the 1919 Versailles Conference
- Chinese delegation shared Woodrow Wilson's 'self-determination' principle
- the Chinese wanted to recover Shandong
But Japan, after 1914, signed secret treaties with Russia, Britain, France, Italy, and the United States
Slide13
Japan and the Shandong Issue
Outsiders continued to decide China's future with no consultation with Chinese
leaders
1918
– Chinese leaders
on their own volition signed a secret treaty with the Japanese
- In exchange for a 20 million yen loan, the Beijing government gave Japan rights in Shandong: to build two railroads, to station troops there, and to train and oversee Chinese train
guards
May Fourth
Incident
vs.
Movement
vs.
Era
- incident: student demonstration in Beijing on May 4, 1919, in protest against
the
Versailles
Treaty
- movement: strikes and boycotts that followed
-
era: revitalization of public sphere in early 1920s
Slide14
Gate of Heavenly Peace (Tiananmen), 1919
Slide15
Cao
Rulin
Slide16
May Fourth Movement: 1919-21
May 4, 1919: Beijing's Gate of Heavenly Peace (
Tiananmen
,
天安
門
)
Students marched on to the house of Cao
Rulin
(
曹汝霖
)
- cabinet member, Qing official, aide to Yuan
Shikai
- students found Zhang
Zongxiang
(
章宗祥
) instead
- Martial Law was declared around the Legation Quarter
the arrests of students also turned May Fourth into a spark -
the
arrested students attracted support from a wide range of Beijing's citizens, and protests spread to all major
cities
Student organizations – reached women, high school students, principles, other professionals, & workers
Slide17
May Fourth Movement: 1919-21
the movement shifted to anti-Japanese
actions
- burning & boycotting Japanese goods
- further involvement of merchants & workers
- government received diplomatic pressure from Japan
- by June
, Shanghai replaced Beijing as the main focus of the May Fourth
movement
In France – the Versailles Treaty was thus concluded on June 28 without official Chinese endorsement
1922:
dispute over Shandong was eventually mediated by the
US at the
Washington Naval Conference
- Shandong was agreed to be returned to China on February 4
Slide18
Japanese Delegation at Paris Peace
Conference in 1919
Slide19
Political Significance of May 4th
Street Politics & Students
- students' claims to be acting selflessly were critical to their
legitimacy
- even Chinese who disagreed might admire them
- precedents: student-merchant boycott in 1905; popular protests against Twenty-One Demands in 1915; anti-Manchu movement since 1900; legacy of reformist intellectuals such as Kang
Youwei
Unprecedented quantitatively and qualitatively
-
led
to a new basis for political
activity
- created a multi-class political agenda based on anti-imperialism and opposition to venal Chinese administrations
Slide20
Political Significance of May 4th
set the pattern for future protests
as it
trained future
leaders
- brought thousands of people to treat policy questions as personally
important
- long-term approaches – independent political party
- political professionalization: new Party member
Gender – women's rights
- only in the wake of the spread of educational and employment opportunities did women begin to emerge as a major social force in their own right
- much remained dominated by the voices of
men
- Ding Ling's
Miss Sophia's Diary
(1927) next week
Slide21
Ding Ling
(
丁玲
)
---