Defences Capacity defences of insanity and intoxication PowerPoint Presentation, PPT - DocSlides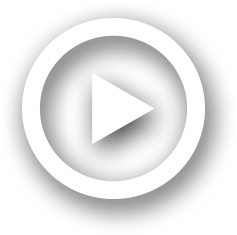 Download this presentation
DownloadNote - The PPT/PDF document "Defences Capacity defences of insanity a..." is the property of its rightful owner. Permission is granted to download and print the materials on this web site for personal, non-commercial use only, and to display it on your personal computer provided you do not modify the materials and that you retain all copyright notices contained in the materials. By downloading content from our website, you accept the terms of this agreement.
Presentations text content in Defences Capacity defences of insanity and intoxication
Slide1
Defences
Capacity defences of insanity and intoxication
Intoxication
Slide2
Person has chosen to take alcohol,
drugs or other substances e.g. glue-sniffing.
General rule - if a person is voluntarily intoxicated and commits a crime there is no defence
.
Intoxication is relevant as to whether or not the defendant has the required mens rea for the offence.
If the defendant does not have the required mens rea because of his intoxicated state he may not be guilty, however this depends on whether the intoxication was voluntary or involuntary and whether the offence charged is one of specific or basic intent.
Slide3
Voluntary intoxication and specific intent offences
These are crimes where intention is required in addition to the basic offence e.g. Section18 OAPA 1861 is GBH or malicious wounding with intention to do GBH.
Voluntary intoxication can negate the mens rea for a specific intent offence - if the defendant is so intoxicated that the mens rea for the offence is not formed, he is not guilty – DPP v Beard (1920)
Usually
means the charge is reduced rather than escaping liability e.g.
Lipman
(1970) but also bear in mind AG for Northern Ireland v Gallagher (1963
) where it was held that drunken intent is still an intent.
Slide4
Voluntary intoxication and basic intent offences
DPP v
Majewski
(1977
) – voluntarily becoming intoxicated is considered a reckless course of conduct and recklessness is enough to constitute the necessary mens rea in assault cases.
Fortheringham
(1989).
Slide5
Involuntary intoxication
Includes spiked drinks, prescribed drugs and soporific drugs
.
Pearson (1835) – "If a party be made drunk by stratagem, or the fraud of another, he is not responsible." – therefore may be defence for basic and specific intent crimes
.
Soporific drugs –
Hardie
(1985
).
Spiked drinks – Allen (1988
).
However, note HOL decision in Kingston (
1994)
- drugged intent is still intent.
Slide6
Intoxicated mistake
If the defendant makes a mistake due to intoxication then it will depend what the mistake was as to whether the defence is available
.
Lipman
(1970) - he had recklessly taken drugs so no defence.
O'Grady (1987).
Hatton (2005
).
In
all 3 cases, the charge was manslaughter which is a basic intent crime so, following
Majewski
, the defence is not available.
Slide7
Problems with Intoxication
The
Majewski
decision is that a person is reckless if they get drunk and therefore guilty but this does not comply with the principle that the actus reus and mens rea of a crime must coincide
.
Normally if recklessness is sufficient for the mens rea the defendant needs to be aware of the risk but this is not the case with intoxication
.
Where there is a lesser offence the charge will be reduced to a basic intent crime, but where there is no lesser offence the defendant escapes liability
.
See the Law Commission's Report of 2009- Intoxication and Criminal Liability, for recommendations for reform of the law of intoxication.
---