"How to Manage Changes in Procurement – PowerPoint Presentation, PPT - DocSlides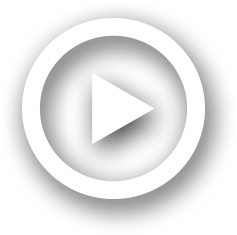 Description
From a GSA Perspective". . PRESENTED BY Helena Koch. U.S. General Services Administration. Mid-Atlantic Regional Office . of Small Business Utilization. 1. U.S. General Services . Administration. ID: 638863
Direct Link:
Embed code:
Download this presentation
DownloadNote - The PPT/PDF document ""How to Manage Changes in Procurement ..." is the property of its rightful owner. Permission is granted to download and print the materials on this web site for personal, non-commercial use only, and to display it on your personal computer provided you do not modify the materials and that you retain all copyright notices contained in the materials. By downloading content from our website, you accept the terms of this agreement.
Presentations text content in "How to Manage Changes in Procurement –
Slide1
"How to Manage Changes in Procurement – From a GSA Perspective"
PRESENTED BY Helena KochU.S. General Services AdministrationMid-Atlantic Regional Office of Small Business Utilization
1
Slide2
U.S. General Services Administration
GSA is the federal government's procurement expert. We help other federal agencies acquire the space, products, services they need from federal and commercial sources. We provide and contract for billions of dollars' worth of products and services for federal agencies.2
Slide3
Reality ChecksShrinking Budgets - utilize agency tools ex. Agency Websites, GSA Forecast of Contracting OpportunitiesLarger requirements requiring multiple disciplines - a shrinking workforce necessitates one contract vehicle with many capabilitiesNew Personnel
- take every opportunity to introduce yourself, answer Sources Sought Notices, attend networking sessions, outreach events and walk throughsTechnical Changes - highlight environmentally friendly practices, - vendors must be prepared to meet current industry standards, - compliance with environmental laws and regulations, - construction firms must meet LEED Gold certification as a minimum in all new construction and substantial renovation projects.
Slide4
Office of Small Business Utilization (OSBU) Mission Statement
The GSA Office of Small Business Utilization's mission is to promote increased access to GSA's Nationwide procurement opportunities.Within GSA the Office of Small Business Utilization serves as the advocate for: small businesses, service-disabled veteran-owned small businesses, small disadvantaged businesses, woman owned small businesses, and businesses located in Historically Underutilized Business Zones (HUBZone).4
Slide5
GSA's FY 2015 agency-wide prime contract and subcontract goals  
PRIME CONTRACTS  GOALING CATEGORY GOALSmall Business 32.00%Small Disadvantaged Business (SDB) 5.00%
Women-owned Small Business
5.00
%
HUBZone
Small Business 3.00%
Service-Disabled Veteran-owned Small Business 3.00%
SUBCONTRACTS
GOALING CATEGORY
GOAL
Small Business
29.00
%
Small Disadvantaged Business (SDB) 5.00%
Women-owned Small Business
5.00
%
HUBZone
Small Business
3.00
%
Service-Disabled Veteran-owned Small Business
3.00
%
Slide6
Women-Owned Small Business (WOSB)FAR 19.15
The Five Small Business Contracting Programs are:6
Small Business
FAR 19.5
Award may be set aside for WOSBs for specific NAICS codes where SBA has designated that WOSBs are substantially underrepresented.
WOSBs must register with SAM, and with SBA's WOSB Program Repository to participate in the WOSB program. Click on www.sba.gov/wosb for details.
8(a)
FAR 19.8
Service-Disabled Veteran-Owned
Small Business
(SDVOSB)
1
FAR 19.14
HUBZone
FAR 19.13
- 8(a)s
are by definition small disadvantaged businesses (SDB), the 8(a) Program can be used to meet the agency's SDB goals
There is
parity among the 8(a),
HUBZone
, SDVOSB, and WOSB programs
(FAR 19.203 , effective as of March 16, 2011.). For these four programs, there is
no order of precedence.
Slide7
7Small Business Administration – www.sba.gov
Small Businesses – Self CertifyService Disabled Veteran Owned Small Business - Self Certify -- Verification -- http://www.vetbiz.gov/Woman-Owned Small Business - Self
Certify
-- Women-Owned Small Business Federal Contract Program – Repository
www.sba.gov/content/contracting-
opportunities-women-owned-small business
8(a) SDB Development CERTIFICATION PROGRAM-
www.sba.gov/content/8a-business-development-0
HUBZone
Program CERTIFICATION PROGRAM–
www.sba.gov/content/understanding-hubzone-program
Slide8
HOW DO I GET INVOLVED??(how can the government find you)Internet based systems
REGISTER- System for Award Management (SAM) www.sam.govThe System for Award Management (SAM) is a FREE web site *** Vendors must be registered in the SAM database in order to be awarded a government contract.
Slide9
-A DSBS search can be limited to any socio-economic category.
The search can be further narrowed by criteria such as state, NAICS code and keywords.
Dynamic Small Business Search (DSBS)
http://dsbs.sba.gov/dsbs/search/dsp_dsbs.cfm
9
Slide10
-(Cont'd): DSBS
Scroll to the bottom of the search results to locate email addresses of contractors
10
Slide11
Federal Business Opportunities www.fbo.gov
Advanced Search
Slide12
Acquisition Centralwww.acquisition.govForecast of Contracting
Opportunities
Slide13
Research is key The GSA Forecast of Contracting Opportunities informs vendors of anticipated contracts
offered by GSA for the current fiscal year (October through September). This forecast gives small businesses a glimpse into GSA's upcoming acquisition goals and plans, as well as a list of contacts to reach out to.The elements of the Forecast include: The Status, Product or Service Description, Place of Performance, Primary NAICS Code (North American Industrial Classification Code), Socioeconomic Category, Contract Type, Acquisition Strategy, Estimated Contract Value (Minimum/Maximum), Fiscal Year Quarter GSA Forecast of Contracting Opportunities(www.gsa.gov/smbusforecast)
Slide14
GSA 101Organization
GENERAL SERVICES ADMINISTRATION
FEDERAL ACQUISITION
SERVICE (FAS)
PUBLIC BUILDING
SERVICE (PBS)
14
Slide15
PUBLIC BUILDING SERVICE (PBS)15
Slide16
Public Buildings Service (PBS)The landlord and real estate organization of the civilian Federal government Leases space to Federal customer agencies;
Repairs, alters, and renovates existing buildings; Designs courthouses, border stations, and Federal office buildings Responsible for buildings operations and maintenance16
Slide17
PUBLIC BUILDING SERVICE (PBS)Congress appropriates money for workAgencies issue public notices of specific requirementsContracting offices award and administer contracts
17
Slide18
PBS Selection Considerations "Relevant" Good Past Performance - Similar projects in size and scope - Ability to work in occupied office space Financial stability
Past GSA or other Federal experience18
Slide19
PAST PERFORMANCE Can be used as a factor for determining best value.
Past performance on earlier orders under the contract, including quality, timeliness, and cost control.
Slide20
Greening the Vendor Selection Process
Sustainability as an Evaluation Factor: Agencies are encouraged to use sustainability as an evaluation factor in Requests for Quotes and Requests for Proposals. HIGHLIGHT YOUR SUSTAINABILE PRACTICESRecycling, energy and water efficiency programs?Workers/guests have easy access to mass transit?Lights and AC turned off when rooms not in use?Paperless check-in and check-out?Use bio-based or biodegradable products?Web based meetings
Recyclable training materials
Provide proper disposal of toxic products
Develop measurements of progress for your company
Slide21
FEDERAL ACQUISITION SERVICE (FAS)21
Slide22
Federal Acquisition Service (FAS)Home of the GSA Schedules Program Provider of over one million commercial off-the-shelf products and services that would allow for volume purchasing.Items not mission specific, such as ammunition, medical supplies, etc.
22
Slide23
GSA Schedules ProgramGovernmentwide contracts with multiple commercial firmsAllows firms to receive direct orders for products and/or services from Federal agenciesSaves time and moneyHelps agencies meet socioeconomic goals
23
Slide24
GSA Schedule SolicitationNot a contract for moneyLengthily proposal processMostly readingTemplate/Fill in the blanksSome Charts RequiredYour company information
Must be submitted and reviewedNegotiatedAward or Rejection24
Slide25
SERVICES NOT INCLUDED IN MULTIPLE AWARD SHCEDULESConstruction and Architect-Engineering services as set forth in FAR Part 36 (including construction, alteration or repair of buildings, structures or other real property) are outside the scope of all GSA Schedules, including PES.25
Slide26
What About Construction Management?Construction Management, a niche area related to design and construction, is considered to be neither design nor construction, but engineering project management or oversight on a construction project. Therefore, it may be contracted under the GSA Multiple Award Schedule for Professional Engineering Services (PES).26
Slide27
27Participation Criteria
Slide28
28Standard Process – www.gsa.gov/schedulesMinimum Qualifying Sales
must be in business 2 years and have$25,000 in sales per yearRegistrationSystems Awards Management www.sam.govCertificationsSmall Business Administration www.sba.gov ExperiencePast Performance Review ($190+tax)conducted by Open Ratings www.openratings.com
Slide29
Rules for Applying for GSA ScheduleObtain a copy of the Schedule solicitation from InternetRead the SolicitationRead the Solicitation againRead the Solicitation againComplete Send completed package to appropriate Acquisition Center
29
Slide30
GSA, Region 10,
Auburn, WAManagement Services CenterGSA, Region 6, Kansas City, MOCenter for Facilities Maintenance and HardwareGSA, Region 3, Arlington, VA/Philadelphia, PANational Furniture Center
GSA, Region 2,
New York, NY Office Supplies and Administrative Services
GSA, Information Technology Acquisition Center
Arlington, VA
GSA, Central Office, Services Acquisition Center
Washington, DC
Computers, Networks, Cell Phones
GSA, Region 7
Ft. Worth, TX General Products Center
General Products
Guard Services
Marketing, Media, Financial Services, Professional Engineering Services
Business Improvement Services
Furniture, ADP Systems, and Telecommunications Equipment
Document Imaging
Office Products, Supplies and Services
Acquisition Centers
GSA, Central Office,
Washington, DC Office of Vehicle Acquisition and Leasing Services
Vehicles, Construction and Highway Maintenance Equipment, and Tires
Coatings, Tools, Hardware Store and Facilities Management
30
Slide31
31Downloading MaterialsNote: Due to a refresh in solicitations, please plan to contact the contracting office prior to downloading the materials to your computer. Submitting your paperwork within 30 days of the refresh date would allow your offer to be current. After 30 days, you will need to download, complete and submit the current paperwork.
Slide32
The
solicitation is at three locationswww.gsa.gov/schedulesolicitations www.gsa.gov/elibrarywww.fbo.govAll sources lead to this page.Each of the numbered hyperlinks is a file to be downloaded.Collectively they form the application/solicitation you need to submit as an offer to GSA32
Slide33
(enter keywords, Contract Number, Contractor/Manufacturer
name, Schedule # or SIN #)
GSA Federal Supply Schedules VA Federal Supply Schedules
Find out more about the GSA Schedules For more information about the
(Multiple Award Schedule Program VA Schedules Program
www.gsa.gov/elibrary
33
Slide34
34
Slide35
GSA Advantage! On-line shopping network that Federalagencies access to buy products/services
from FSS Schedule Contract Holders You may wish to browse GSA Advantage! To review current contractors and their pricing.www.gsaadvantage.gov
35
Slide36
Parts of the Solicitation (some parts may vary depending on the product or service)Read me firstSolicitationVendor Response DocumentSF1449Regulations Incorporated by ReferencePast Performance
Small Business Sub Contracting PlanProposal Price List PreparationCommercial Sales Practice Format CSP-1Sample Labor Category MatrixLetter of Supply Template36
Slide37
SERVICES NOT INCLUDED IN MULTIPLE AWARD SHCEDULESConstruction and Architect-Engineering services as set forth in FAR Part 36 (including construction, alteration or repair of buildings, structures or other real property) are outside the scope of all GSA Schedules, including PES.37
Slide38
How Federal Agencies Order from SchedulesUnder $ 3000 (micro-purchase threshold)Order from any schedule contractorOver $3000 - Look at 3 price lists or "GSA Advantage" - Evaluate and make a "best value" selection
Orders over the maximum order threshold - Review additional price lists - Seek volume price reductions38
Slide39
Cooperative PurchasingE-Gov Act of 2002- Enabled State & Local Governments to use IT Schedule
Schedule prices, terms and speed make use of FSS IT Schedule attractive39
Slide40
The Local Preparedness Acquisition Act (expansion of Cooperative Purchasing Act) The Local Preparedness Acquisition Act, signed June 26, 2008, authorizes state and local governments to purchase through GSA Schedule 84 -- TOTAL SOLUTIONS FOR LAW ENFORCEMENT, SECURITY, FACILITIES MANAGEMENT, FIRE, RESCUE, CLOTHING, MARINE CRAFT AND EMERGENCY/DISASTER RESPONSE (www.gsa.gov/firesecurity)
alarm and signal systems, facility management systems, firefighting and rescue equipment, law enforcement and security equipment, marine craft and related equipment, special purpose clothing, and related services40
Slide41
Disaster Recovery Purchasing Section 833 of the John Warner National Defense Authorization Act for fiscal year 2007 (Public Law 109-364) amended 40 U.S.C. 502 to authorize the Administrator of General Services to provide for the use of Federal Supply Schedules by state and local governments for the purchase of products and services to be used to facilitate recovery from major disasters, terrorism, or nuclear, biological, chemical, or radiological attacks. The Department of Homeland Security has determined that all of the products and services available under GSA Schedules could potentially be used for recovery from a disaster or a terrorist attack. State and local government entities may use GSA Schedule contracts to purchase products and services in advance of a major disaster declared by the president, as well as in the aftermath of an emergency event.
41
Slide42
42Business Decision
Slide43
43ProsPreferred Source of Supply Great Earning PotentialWorld Wide Program
High VisibilityCredibilityPotential Financial SuccessI-FSS-106 GUARANTEED MINIMUM (JUL 2003) The minimum that the Government agrees to order during the period of this contract is $2,500. If the Contractor receives total orders for less than $2,500 during the term of the contract, the Government will pay the difference between the amount ordered and $2,500.72A Reports CurrentContract in Good StandingNot terminated for default5-20 Year Contract
Slide44
44ConsSales Criteria $25,000 earning under the programIFF (.75%)Auditing and Set-Up Requirements
Varied DemandPaperworkAward process timeSuccess Not GuaranteedContract can be cancelled for lack of sales before contract end dateModification are not automaticSelf-Managed GSA Advantage
Slide45
Subcontracting as a Contract OptionType Benefits
SubcontractingLarge business prime contractors receiving federal contracts valued over $650,000 ($1.5 million for construction)Small Business Benefits:New OpportunitiesPast Performance Not Always RequiredMentor Protégé How
to participate:
Open to all business sizes
Take turns being the prime
Bring the opportunities to the table
Highlight your partnerships as your government
experience
*A
Plan is Required:
Large Business and revenue is $650,000 or greater ($1.5M for construction) including all options
Slide46
Contractor Teaming Arrangements"Contractor team arrangement, "means an arrangement in which— (1) Two or more companies form a partnership or joint venture to act as a potential prime contractor; or (2) A potential prime contractor agrees with one or more other companies to have them act as its subcontractors under a specified Government contract or acquisition program.
Slide47
47GSA Mentor Protégé Programwww.gsa.gov/mentorprotege
Encourage and MotivateEnhance CapabilitiesIncrease Subcontracting OpportunitiesEstablish Long Term RelationshipsIf you have questions about this program, please send your request to: mentorprotege@gsa.gov
Slide48
Access OSBUwww.gsa.gov/osbuwww.gsa.gov/smallbizguide(publications, video, fact sheets…)www.gsa.gov/smallbizevents(GSA events around the country just for small business)
Want all events? www.gsa.gov/eventsInteract.gsa.gov Small Business Solutions Group(blogs, discussion boards, and more)48
Slide49
Access OSBUwww.gsa.gov/osbuwww.twitter.com/gsaosbu(information and feedback changing small business partnerships)
www.facebook.com GSA, Office of Small Business Utilization (Fan Page with lots of updates)49
Slide50
50Website Shortcuts
Slide51
Federal Information ResourcesSmall Business Administration (SBA) www.sba.gov
SBA's SUB-Net (sub post) http://web.sba.gov/subnetProcurement Technical Assistance Centers (PTAC) www.aptac-us.org/new51
Slide52
Marketing GSA's Customer Agencies Monitor Federal Business Opportunities
website www.fbo.gov GSA's Office of Small Business Utilization www.sbu.gov GSA's Publications (Forecast, Subcontracting Directory) http://www.gsa.gov/portal/category/101799 Obtain information/guidance from Small Business Offices in the agencies you wish to market. Small Business Officers for Agencies in the Mid-Atlantic Region:
http
://www.osdbu.gov/members.html
52
Slide53
Mid-Atlantic Regional Office of Small Business Utilization 20 NORTH EIGHTH STREET Philadelphia , PA   19107-3191
Helena.Koch@gsa.gov 53
---