Silica 411 Assessing Silica Risk PowerPoint Presentation, PPT - DocSlides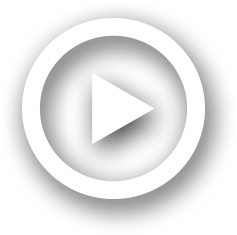 Description
Rick . Supples. Applied Improvement Technologies. At the end of this . presentation . you will be . able to:. State the difference between silicon, silica, silicates and silicone.. State the difference between crystalline and amorphous forms of silica.. ID: 708660
Embed code:
Download this presentation
DownloadNote - The PPT/PDF document "Silica 411 Assessing Silica Risk" is the property of its rightful owner. Permission is granted to download and print the materials on this web site for personal, non-commercial use only, and to display it on your personal computer provided you do not modify the materials and that you retain all copyright notices contained in the materials. By downloading content from our website, you accept the terms of this agreement.
Presentations text content in Silica 411 Assessing Silica Risk
Slide1
Silica 411 Assessing Silica Risk
Rick
Supples
Applied Improvement Technologies
Slide2
At the end of this
presentation
you will be able to:State the difference between silicon, silica, silicates and silicone.State the difference between crystalline and amorphous forms of silica.Describe Health RiskRecall legacy exposure event Describe at-risk occupations Describe the OSHA Permissible Exposure Limit and ACGIH TLVDescribe exposure control methodsDescribe silica risks for home DIY projects
Learning Objectives
Learning
Objectives
Slide3
1. Differences: Silicon
,
Silica, Silicates and Silicone? Silica Terminology
Slide4
Silicon is an element (Si)
Commercially obtained from sand
Combines with O2 forms molecule (SiO2) = silicon dioxide = silicaForms rocks = silicatesSilicon
Slide5
What happens to silica in nature?
silica + mineral + time = other silicates
Slide6
2. Crystalline vs. Amorphous Silica
Slide7
Amorphous silica 
includes glass, flint, opal,
 silica gelCrystalline silica is quartz, also found in pottery, ceramics, bricks, concrete and artificial stoneWhat's the difference between crystalline and amorphous silica?
Slide8
3. Health Risk & Disease
Slide9
Quartz is most common form of crystalline silica.
Quartz close cousins -
cristobalite & tridymiteHard to extract anything from earth that is silica-freeAll three forms may become respirable size dusts if work involves chipping, cutting, drilling, or grinding objects that contain crystalline silica.What is the risk from rocks?
Slide10
3 dust categories
Inhalable (
 100 µm)Thoracic (  10 µm)Respirable (  4 µm)Are all dust sizes created equal?
Slide11
Silicosis (Proliferative Pneumoconiosis)
Lung Cancer
Chronic obstructive pulmonary disease (COPD) Kidney diseaseDisease Types
Slide12
Dusty Lung DiseasesProliferativeSilicosis
White lung disease
Black lung diseaseShaver's diseaseNon-ProliferativeTalcosisStannosisSiderosis
Slide13
Debilitating diseaseExposure is common
2 million U.S. workers currently exposed (NIOSH)
Why Recent Compliance Focus?
Slide14
4. Legacy Exposure Event
Slide15
1930 hydroelectric project
3 mile tunnel was cut through Gauley Mountain – high granite
2,500 workers, drilling through high concentrations of silica rock No PPE Tunnel Rock Composition – commercial value for steel productionTunnel diameter was expanded to offset the cost of the project.
Slide16
5. At Risk Occupations
Slide17
Construction Jobs: Masonry saws, grinders, drills, jackhammers, chipping tools
O
perating vehicle-mounted drilling rigs; milling; operating crushing machinesOperating heavy equipment for demolitionOSHA estimates 2.3 million U.S. workers potentially exposed to crystalline silica ~90% of those workers employed in the construction industry. Construction
Slide18
General Industry
Concrete products, foundries
Hydraulic fracturing for gas and oilDental laboratories Abrasive blasting
Slide19Slide20
6. Exposure Control Methods
Slide21
ESEAP
Hierarchy of Controls
Slide22
E
limination
Substitution Engineering Administrative PPE
Slide23
Sandblasting
Slide24
Substitution to non-silica abrasive critical
Employers find change difficult
Non-silica abrasives are more effective and less costlyExposure Control - Sandblasting
Slide25
Aluminum Oxide Glass BeadSteel ShotBaking Soda
Metal Slag
Corn Cob Granules Peach PitsNut ShellsDry IcePlastic MediaSilica SubstitutesMetal Surface Treatment – Deburring - Paint Removal
Slide26
7. New Rule Highlights
Small-business employers can use specified dust control methods in lieu of sampling
Must have a written exposure plan (ECP)Must define housekeeping practicesMust offer medical examsMust train workersMust keep records
Slide27
Silica Control - Construction Option A
Use Table 1
Tools with ventilation or water systems built-in.Best method for construction takes guesswork outOption BPerformance-oriented option or Scheduled monitoring optionMeasure workers' exposure to silica, choose dust controls to limit exposures to < PELScheduled sampling =quantitative measurements2 trigger levels - above the permissible exposure limit (PEL) and action level (AL).Use "if/then" guide detailing the sampling schedule Performance Option - it's complicated!
Slide28
Table 1
Specified Exposure Control Methods When Working With Materials Containing Crystalline Silica
Slide29
We sampled a demolition job in summerWork crew was dismantling portion of buildingHot ambient summer temperatures
Slide30
8. Occupational Exposure Limits
Slide31
How is respirable dust measured?
Slide32
What's the Risk for a
DIY'er
Masonry saws, grinders, jackhammers, or handheld chipping tools
Slide33
So what about silicone?
Slide34
Thanks for coming!
Slide35
---