Maximizing your Trade Show Experience PowerPoint Presentation, PPT - DocSlides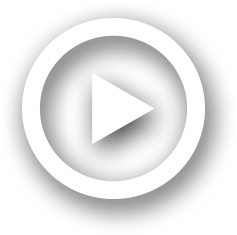 Description
What you need. How you need it. When you need it. Presentation Overview. Trade . Show . Objectives. Confirming marketing "fit". Brand Identity. Pre-event Planning. Event Marketing Strategies. Post-event Action. ID: 667024
Embed code:
Download this presentation
DownloadNote - The PPT/PDF document "Maximizing your Trade Show Experience" is the property of its rightful owner. Permission is granted to download and print the materials on this web site for personal, non-commercial use only, and to display it on your personal computer provided you do not modify the materials and that you retain all copyright notices contained in the materials. By downloading content from our website, you accept the terms of this agreement.
Presentations text content in Maximizing your Trade Show Experience
Slide1
Maximizing your Trade Show Experience
What you needHow you need itWhen you need it
Slide2
Presentation Overview
Trade
Show
Objectives
Confirming marketing "fit"
Brand Identity
Pre-event Planning
Event Marketing Strategies
Post-event Action
Questions / Suggestions
Slide3
Trade Show Objectives
DES
Objectives
Diverse Enterprise Services
DES
Training Conference & Trade Show Overview
Our
goals for
training event & exhibition
Slide4
"…To provide
centralized leadership in efficiently and cost-effectively managing resources necessary to
support
the delivery of state
government services…"
Diverse Enterprise Services
Slide5
Combining Five Into One
OFM
PRT
DIS
GA
DOP
Slide6
We deliver Exceptional ServicesFocus on understanding client needs
Innovative problem solversCommittee partnersWe reduce the overall Cost of Government OperationsLeverage the purchasing power of the stateCompetitively priced for value delivered
We focus on Improvement
State role model in Lean Culture
Employee empowered to solve problems
Team focus on continuous improvement
Enterprise Services at a Glance
Slide7
Our Lines of Business
Employee Advisory Services
Payroll
Statewide Events
Bids
Risk
Management
Public Works
Real
Estate
Information Services
Small Agency Services
Facility
Services
Surplus
State Building Code Council
Visitor Services
Fleet Operations
Purchasing
Printing
Construction
Recruitment
Contracts
Telephony
Communication
Vendor Registration
Web Development and Design
Training
Transport Services
Fleet Management
Employee Services
Application Integration
Mail
Campus Events
Access Washington
Public Disclosure
Job Seeker Support
Procurement Reform
Contracts
Leasing
Slide8
Trade Show Objectives
DES Training Conference & Trade Show Overview
Two-day event
11/4 – Exhibition & Assn. meetings
11/5 – Training / Presentations
Demographics
263 exhibitors
570 participants
representing diverse government entities
Slide9
Trade Show Objectives
DES Goals for TCTS
Three-prong approach
Dynamic
training program that
attracts broad participation and
connects
business and government
Slide10
Trade Show Objectives
Your Business Goals
Positioning
your business to government agencies
Conveying your value proposition
Obtaining access to decision makers
Market research on government opportunities
Understanding your
competition
Slide11
Confirming the Marketing "fit"
How do DES objectives "fit" goals?
Sponsorship?
Demonstration Stage
Booth
Advertise
Slide12
Confirming the Marketing "fit"
Who is your target audience?
Type of government organization
Role and function
Type of contact
Slide13
Confirming the Marketing "fit"
What is your budget?
Direct – indirect?
Other resources?
Marketing materials
Staff
Slide14
Brand Identity
Considerations
Your target market
Your value proposition
Your visual presentation
Slide15
Pre-event Planning
Considerations
Booth registration
Pre-event marketing
Logistics needs
Event Schedule
Slide16
Pre-event Planning
Outreach Strategy
Who's attending?
Identify target contacts
Determine best approach
E-blast? Mass mailing?
Personal outreach?
Confirm meetings in advance
Slide17
Event Marketing Strategies
Execute your branding strategy
Booth strategies
Relationship Building
Track your activities
Slide18
Post-Event Action
Evaluation
Review your metrics
Identify steps for next event
Follow-up with contacts
Provide DES feedback
Register early for 2016 event!
Slide19
Thank-you!
Kari QvigstadDES Business Development Director
360-407-8126
kari.qvigstad@des.wa.gov
What you need
How you need it
When you need it
Slide20
Finding Opportunities
Rebecca Linville
360.407.8481
Slide21
Washington's Electronic Business Solution (WEBS)Registration
How to searchCurrent Contract Database (MCC Goods & Services)How to search
DES Resources
Slide22
Navigate to des.wa.gov
WEBS Registration
Slide23
WEBS Registration
Slide24
WEBS Registration
Slide25
WEBS Registration
Click "NEXT"…
Slide26
WEBS Registration
Click "NEXT"…
Slide27
WEBS Registration
Click "NEXT"…
Slide28
WEBS Registration
Click "NEXT"…
Slide29
Congratulations!!!You will now receive a temporary password via email.Use that password to create your own unique password.
Then login to WEBS to begin searching opportunities.WEBS Registration COMPLETE
Slide30
Searching for WEBS Opportunities
Slide31
Searching for WEBS Opportunities
Slide32
Searching for WEBS Opportunities
Slide33
Searching for WEBS Opportunities
Slide34
Searching for WEBS Opportunities
Slide35
Navigate to des.wa.gov
Master Contracts – Goods & Services
Slide36
Master Contracts – Goods & Services
Slide37
Master Contracts – Goods & Services
Slide38
Master Contracts – Goods & Services
Slide39
Master Contracts – Goods & Services
Slide40
Master Contracts – Goods & Services
Slide41
Thank you
WEBS Questions
WEBSCustomerService@des.wa.gov
360.902.7400
Master Contracts Questions
ContractingAndPurchasing@des.wa.gov
360.407.2210
Slide42
---