COMMUNICATING WITH IMPACT PowerPoint Presentation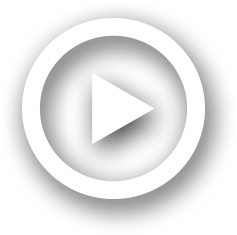 Description
Tracy Priestman. Democracy . & . Representation . Co-ordinator. Why face to face communication is important. Elevator test. Giving . speeches. Apathy staircase. Top tips. THIS SESSION. Face to face communication is . ID: 459216
Embed code:
Download this presentation
DownloadNote - The PPT/PDF document "COMMUNICATING WITH IMPACT" is the property of its rightful owner. Permission is granted to download and print the materials on this web site for personal, non-commercial use only, and to display it on your personal computer provided you do not modify the materials and that you retain all copyright notices contained in the materials. By downloading content from our website, you accept the terms of this agreement.
Presentations text content in COMMUNICATING WITH IMPACT
Slide1
COMMUNICATING WITH IMPACT
Tracy PriestmanDemocracy & Representation Co-ordinator
Slide2
Why face to face communication is importantElevator testGiving speechesApathy staircaseTop tips
THIS SESSION
Slide3
Face to face communication is one of the most important skills of being a Course Rep!PersonablePeople are more likely to remember you from having a conversation, rather than reading an email.Friendly and approachable Face to face communication is the best way of getting things done.Makes you more available for other students to talk to.
Why is it important?
Slide4
WHO (are you?)WHAT (are you asking them to do?)WHY (should they do it?)WHEN (do you need it done by?)WHERE/HOW (can they do it?)
ELEVATOR TEST
The TaskSplit into pairs & practice the elevator testYou have 30 seconds each!Go go go!
Slide5
Say what you are going to say, say it, say what you've said.Start and end with something greatAvoid clichésGroup things to create greater impact (lots of 3)Tell storiesPause
GIVING SPEECHES
Slide6
GIVING SPEECHES
Slide7
Clear and conciseStraight to the pointUses repetition of 3 for effectTalks about community and working togetherHumble – He says he can't do it on his own and needs the support of the people around him to create real changePauses for effectHonestPreparedKnows his audienceGood eye contact and body languageKnowledgeable
Skills Shown
Slide8
What situations could you use these skills?Lecture shout outsMeetingsForumsCampaigningInterviews 1:1 Communication
GIVING SPEECHES
Slide9
APATHY STAIRCASE
Ask them about their issues
Offer to do something for them
Inject the injustice
Ask them to do something for you
STUDENTS
YOU
The TaskSplit into pairs & practice the apathy staircaseYou have 1 minute eachGo go go!
THE APATHY STAIRCASE
Slide10
Introduce yourself early on in the year – This will make you more approachable for other studentsBe preparedDon't be afraid to say you don't know something – Go away, find out and get back to them with your answerSmile and use eye contactBe humble and honestBe approachableWork with people to come up with solutions together!Be relaxedBe interested in the personAsk questionsMake sure you listen to the answersBreathe!
FINAL TOP TIPS
Slide11Slide12Slide13Slide14Slide15Slide16
---