SEALS, GASKETS & SEALANTS PowerPoint Presentation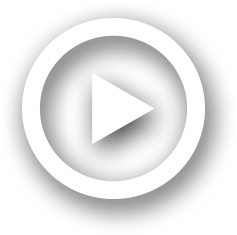 Description
WHAT CAUSES LEAKS. Causes of leakage. Worn or damaged seals. Worn or damaged gaskets. Worn or bent parts or shafts. Fasteners over tighten or too loose. Wrong parts or gaskets. Nicks or burrs. Improper installation. ID: 696983
Embed code:
Download this presentation
DownloadNote - The PPT/PDF document "SEALS, GASKETS & SEALANTS" is the property of its rightful owner. Permission is granted to download and print the materials on this web site for personal, non-commercial use only, and to display it on your personal computer provided you do not modify the materials and that you retain all copyright notices contained in the materials. By downloading content from our website, you accept the terms of this agreement.
Presentations text content in SEALS, GASKETS & SEALANTS
Slide1
SEALS, GASKETS & SEALANTS
Slide2
WHAT CAUSES LEAKS
Causes of leakage
Worn or damaged seals
Worn or damaged gaskets
Worn or bent parts or shafts
Fasteners over tighten or too loose
Wrong parts or gaskets
Nicks or burrs
Improper installation
Slide3
SEALS
Purpose:
Keep the oil in and the dirt out
Separate fluids or cavities
Withstand different pressures
Slide4
SEALS
Originally made from old felt & leather seal.
Most seals are made of Nitrile.
Special Seals are made of Viton, Silicone,
Polyacrylics
or chemical resistant materials.
Slide5
SEALS
Seals can be:
Spring-loaded
Spring-less
Single-lip
Multi-lip
Slide6
SEALS
Slide7
SEALS
A. The
flexible material component of the seal
produces
the lip. In this design there is only one lip, the primary sealing
lip
B. The outer shell of the seal holds the seal in place.C. The garter spring (found in most seal designs) is a coiled wire spring that provides a controlled radial load over time.
Slide8
Inspect the shaft that the seal rides
on; it
might be bent or damaged.
SEAL INSTALLATION
Slide9
SEAL INSTALLATION
Install with lip (and garter spring) toward liquid.
Lubricate lip before installation.
Use sealant on the outside of steel seals.
Use a seal installer.
Slide10
GASKET
A pliable material that is shaped and placed between two mating machined parts to form a seal.
Purpose of a Gasket
To confine; gas, oil, water, vacuum or exhaust
Seal out foreign objects such as dirt
& waterMust withstand heat, cold, pressure, erosion, corrosion, moisture and oil
Slide11
GASKET MATERIALS
Gasket Materials
synthetic rubber
cork-rubber
embossed steel (Corrugated)
paper
Slide12
GASKET MATERIALS
cork-rubber
synthetic rubber
Slide13
embossed steel (Corrugated)
paper
GASKET MATERIALS
Slide14
GASKET INSTALLATION
Use a quality gasket
Use alcohol or brake cleaner on a clean rag to wipe the oil off of the machined surface
The surface must be dry
Apply a gasket sealing liquid if recommended
Tighten in steps
Use the proper torque pattern when tighteningTorque to proper specs
Slide15
Stuffing Box
An assembly which is used to house a gland seal.
It is used to prevent leakage of fluid, such as water or steam, between sliding or turning parts of machine elements.
Slide16
Stuffing Box
GASKET MATERIAL
Normally a graphite impregnated woven rope
Slide17
Stuffing Box
Slide18
Stuffing Box
Slide19
Stuffing Box
Slide20
O-Rings
O-rings come in several sizes the most common standard sizes are 1/16, 3/32, 1/8, 3/16, 1/4
Slide21
O-Rings come in several shapes
O being the most common
D shape,
Square-ring
Modified X
Challenger
disasterO-Rings
Slide22
O-Rings also come in different types of material to ensure compatibility with the fluid being contained
O-Rings
Slide23Slide24Slide25Slide26
USING SEALANTS
Use proper sealant for application.
Do not use a sealant unless specified in service manual or by gasket manufacturer.
Types of sealants
Hard drying like 3M Weather-stripping or a glue to keep a gasket in place
Aerobic (RTV) cures when exposed to air
Anaerobic cure after the components are put together (Thread lockers)
Slide27
Aerobic (RTV)
RTV - Room Temperature Vulcanizing
Called Silicone Sealant
Replaces most gaskets
Forms a rubber seal by absorbing moisture in the air
Sets in about ten minutes. Dries in about 2 hours fully cures in 24 hours.
Cure times will vary with Temperature, Humidity, and size of the gap
Slide28
Aerobic (RTV)
Blue
is the most common color but also comes in Black,
gray
,
bronze
,clear, red and white(white is for the bathroom)
Slide29
Blue Thread lockers
Medium Strength for all bolts ¼ or larger
Able to Remove with hand tools
Prevents parts from loosening from vibration
Protects threads from corrosion
Recommend for valve cover bolts, rocker arm nuts, carburetor studs, motorcycle, jet skis snowmobiles etc
.Applied BEFORE Assembly
Slide30
Red Thread lockers
High strength requires heat to remove
Works well for studs and press fit
Locks against heavy vibration
Requires extra effort to remove or special tools like heat. Without heat part may shear
before thread
locker releasesApplied BEFORE Assembly
---