State Attorneys General: Authority and Roles PowerPoint Presentation, PPT - DocSlides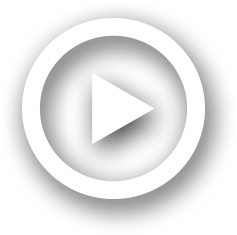 Description
NAGTRI Representation of State Agencies April 29, 2014. The Attorney General is popularly elected in 43 states and Guam.. In seven states, the Attorney General is appointed by either the Governor (Alaska, Hawaii, New Hampshire, New Jersey and Wyoming), Legislature (Maine), or State Supreme Court (T.... ID: 554925
Embed code:
Download this presentation
DownloadNote - The PPT/PDF document "State Attorneys General: Authority and ..." is the property of its rightful owner. Permission is granted to download and print the materials on this web site for personal, non-commercial use only, and to display it on your personal computer provided you do not modify the materials and that you retain all copyright notices contained in the materials. By downloading content from our website, you accept the terms of this agreement.
Presentations text content in State Attorneys General: Authority and Roles
Slide1Slide2
State Attorneys General: Authority and Roles
NAGTRI Representation of State Agencies April 29, 2014
Slide3
The Attorney General is popularly elected in 43 states and Guam.In seven states, the Attorney General is appointed by either the Governor (Alaska, Hawaii, New Hampshire, New Jersey and Wyoming), Legislature (Maine), or State Supreme Court (Tennessee).
Office of the Attorney General
Slide4
Primary sources of Attorney General's authority are state enabling statutes and the common law.Most Attorney Generals are governed by State Constitutional provisions that are implemented by state statutes.A few states lack governing constitutional provisions, and the Attorney General's office exists solely by statute.Also governed by court interpretation.
Sources of Authority
Slide5
Basic tenet that shaped common law was principle that chief law officer should represent interests of sovereignOver time, developed into wider interpretation – role as protector of public interestPreservation and protection of the public interest is the principle governing a court's decision to recognize an AG's exercise of power or prerogative that is claimed to have its source in the common law.
Authority of Attorneys General
Slide6
In the majority of states, the AG retains common law powers, including the right to initiate and intervene in lawsuits on behalf of citizens and the public interest.See State of Florida ex rel. Shevin v. Exxon Corp., 526 F.2d 266 (5th Cir. 1976) (AG had power under common law to institute federal antitrust suit) for a discussion of the origins and continued strength of common law as the basis for AG actions.
Authority of Attorneys General
Slide7
"[T]he attorneys general of our states have enjoyed a significant degree of autonomy. Their duties and powers typically are not exhaustively defined by either constitution or statute but include all those exercised at common law. There is and has been no doubt that the legislature may deprive the attorney general of specific powers, but in the absence of such legislative action, he typically may exercise all such authority as the public interest requires. And the attorney general has wide discretion in making the determination as to the public interest." 526 F.2d 268-69.
Authority of Attorneys General
Slide8
In some states, however, the AG has no common law powers, but only those powers set forth in the state constitution or statutes. State ex rel. Woods v. Block, 942 P.2d 428, 431 (Ariz. 1997) (AG had discretion to bring action in name of state to enjoin illegal payment of public monies); Santa Rita Mining Co. v. Dept. of Property Valuation, 530 P.2d 360 (Ariz. 1975) (AG may not appeal against wishes of state agency); Arizona State Land Dept. v. McFate, 348 P.2d 912 (Ariz. 1960) (must provide legal services even if AG disagrees with agency's policies).
Authority of Attorneys General
Slide9
Provisions vary state by stateArizona:Art. V, Section 1: "The executive department shall consist of the governor, secretary of state, treasurer, attorney general, and superintendent of public instruction . . ."Art. V, Section 9: "The powers and duties of . . . attorney general . . . Shall be as prescribed by law."
State Constitution
Slide10
Also varies by stateArizona: A.R.S. § 41-192(A)The attorney general shall . . . serve as the chief legal officer of the state.The attorney general shall . . . be the legal advisor of the departments of this state and render such legal services as the departments require.
Statutory Provisions
Slide11
Considerations that are beyond traditional concepts of "who is the client."ABA Model Rules: "Under various legal provisions, including constitutional, statutory and common law, the responsibilities of government lawyers may include authority concerning legal matters that ordinarily reposes in the client in private lawyer-client relationships." See Scope, ¶ 18.
Authority of Attorneys General
Slide12
Chief legal officerAdvisor to State officers, agencies, departments, sometimes LegislatureControls and manages litigation on behalf of the State, its agencies and officersCivil and Criminal prosecutionProviding opinions to clarify the lawLaw reform and legislative advocacyInvestigative authority
Multiple Roles of the Attorney General
Slide13
Representing the State in most matters in which the State has an interest, and in all courts (including federal)Representing State agencies and employees when sued in connection with official dutiesDefense of constitutional challenges to State statutesActions relating to licensing of businesses and occupations, charitable trusts and foundations, regulation of insurance and utility rates, racketeeringEnforcement of open meetings law, election law, child support, civil rights laws, consumer protection, antitrust, organized crime
AG's Role in Litigation
Slide14
AG has broad discretion in conduct of litigation, including whether to initiate, pursue & appeal Public Defender Agency v. Superior Court, 534 P.2d 947, 950 (Alaska 1975) ("[A]ttorney general is empowered…to make any disposition of the state's litigation which he thinks best…This discretionary control over the legal business of the state, both civil and criminal, includes the initiation, prosecution, and disposition of cases.")
AG's Role in Litigation
Slide15
AG authority to control litigation furthers objective of statewide consistency in development of legal policyAG's duty to defend constitutionality of statute transcends the particular interests or desires of clients. Duckworth v. Deane, 393 Md. 524 (2006)But see Santa Rita Mining Co. (AZ AG may not appeal against wishes of state agency) and McFate (AG must provide legal services even if AG disagrees with agency's policies).
AG's Role in Litigation
Slide16
People ex rel. Deukmejian v. Brown, 624 P.2d 1206 (Cal. 1981)Application of traditional private client-attorney relationship to the California Attorney GeneralAG cannot be compelled to represent state officers or agencies if acting contrary to law, and may withdraw from statutory duty to act as their counsel, but cannot proactively take a position adverse to those same clients.
AG Authority—Interesting Outcomes
Slide17
People ex. rel Salazar v. Davidson, 79 P.3d. 1221 (Co.2003) ("something other than a traditional attorney-client relationship" exists between the AG and executive officers and departments)State ex. Rel Condon v. Hodges, 562 S.E. 2d 623 (S.C. 2002) (AG had statutory authority to bring action against Governor alleging separation of powers violation)Perdue v. Baker, 586 S.E. 2d 606 (Ga. 2003) (AG could file appeal to Supreme Court against Governor's wishes)
AG Authority—Interesting Outcomes
Slide18
The "People" and the Public InterestGovernment as a wholeBranch of Government (Legislative, Executive, Judiciary)Departments, Agencies, Boards and CommissionsPublic official or employeeAny combination of the above
Who Are The AG's Clients?
Slide19
Depends on the contextDepends on the particular state constitutional provisionsDepends on particular statutory provisions that determine each AG's powers and authoritiesDepends on court interpretationsDepends on the structure of your office
It Depends . . .
Slide20
Why Does the Identity of the Client Matter?
Government lawyer's conduct/duties are guided by constitution, statutes, rules, case law.
Rules of Professional Conduct impose certain obligations to clients.
Need to identify the client to determine what duty is owed and to whom it is owed.
Slide21
ABA Formal Opinion 97-405:By express agreementInferred from the "reasonable understandings and expectations of the lawyer and responsible government officials"Must take into account how the government client is legally defined and funded, whether it has independent legal authority with respect to the matter (e.g. contracting, litigating or settling claim), and the extent to which the matter has general importance for other components of the government
How Do You Decide Who Is The Government Client?
Slide22
" . . . For purposes of determining the lawyer's authority and responsibility, principals of substantive law external to these Rules determine whether a client-lawyer relationship exists." Scope, ¶17.N.Y. City Ethics Op. 2004-03 Who is the client, and whether a government lawyer may represent more than one agency, is more dependent upon facts and law than ethics rules.
It's a Question of Law
Slide23
Where the "client" is "the People" or the "public interest," who determines what is in the "public interest" and how?Where agencies disagree on a course of action, who decides which position to take on behalf of the State – the Governor, AG, other? Do you advocate both positions, or neither?
Dilemmas:
Slide24
How can the Attorney General represent all these interests? What about ABA Model Rules 1.7 and 1.10?"[A] lawyer shall not represent a client if the representation involves a concurrent conflict of interest." "While lawyers are associated in a firm, none of them shall knowingly represent a client when any one of them practicing alone would be prohibited from doing so." ("imputation doctrine").
Representing Multiple Interests
Slide25
Model Rules provide that government lawyers "may be authorized to represent several government agencies in intragovernmental legal controversies where a private lawyer could not represent multiple clients." Scope, ¶ 18.With appropriate screening procedures, certain conflicts may not be imputed to entire office.
Representing Multiple Interests
Slide26
Be aware of who the office does and does not representDevelop an office conflict policyObtain informed consent, confirmed in writing, from each client (Rule 1.7)Hire outside counsel when appropriateDevelop screening protocol
Safeguards and Best Practices to Avoid Recusal or Disqualification
Slide27
"'Screened' denotes isolation of a lawyer from any participation in a matter through the timely imposition of procedures within a firm that are reasonably adequate under the circumstances to protect information that isolated lawyer is obligated to protect under these Rules or other law." Rule 1.0(k)Purpose is to assure the affected parties that confidential information remains protected
Screening
Slide28
Conflicts require independent analysis under professional rules and court decisions in jurisdictionSituations where conflict may arise:AG client v. AG clientAG v. AG client (agency, other elected official)AG personal interest conflictAG as advisor v. AG as advocate
Practical Applications
Slide29
Appropriate screening measures depend on the circumstances and may include:Acknowledgement by disqualified lawyer of the obligation not to communicate with any other lawyers or staff about the matter;Notice of the screen and instructions to all persons working on the matter forbidding any communication about the matter with the screened lawyer;Written notice of the screen and measures taken;
General Screening Measures
Slide30
Physical file should be marked that access by the screened lawyer is prohibited;Access by the screened lawyer to electronic records relating to the matter should be blocked;Denial of access to other materials relating to the matter;May be necessary to lock up files/materials relating to the matter;Periodic reminders of the screen.
Screening Measures, cont'd.
Slide31
Advisor and advocate maintain separate files and may not access other's filesAdvisor and advocate have no ex parte communication re issue of fact or law in caseAdvisor shall not appear as advocate before decision-maker she advises on cases involving same program or general subject matter as cases in which she advisesSeparate channels of supervision for advocate and advisor
Screening Procedures When Representing Decision-Maker
Slide32
Whether these guidelines and the extent to which they are observed are sufficient "to avoid unfairness" may "require factual determinations…" Commission on Medical Discipline v. McDonnell, 467 A.2.2d 1072, 1080-81 (Md. App. 1983).Mn. Board of Chiropractic Examiners at odds with Mn. AG http://www.startribune.com/local/226608051.html
Screening Procedures
Slide33
Scope of AG's authority to investigate and prosecute criminal offenses varies by state:complete authorityconcurrent authority (discretionary & supplements county attorney)limited to specific areas (usually by statute) environmental crimes guns, drugs, violent crimes public corruption computer crimes crimes against children
Role of the Attorney General Criminal Prosecution
Slide34
upon own initiativeupon request only advisorycombination of two or more of the abovenone
Role of the Attorney General Criminal Prosecution
Slide35
Alaska, Delaware, R.I. and territories of American Samoa, Guam, Northern Marianas and U.S. Virgin Islands have original jurisdiction in all criminal casesMd., with approval of General Assembly (statutory) or Governor; request by state's attorney; concurrent (Medicaid, environmental, gang)
AG's Role in Criminal Prosecution
Slide36
In their role as prosecutors, AGs don't have a client in the traditional sense (the "State")Special responsibilities under the Model Rules (3.8 and Comment)"A prosecutor has the responsibility of a minister of justice and not simply that of an advocate."Search for truth and justice
AG's Role in Criminal Prosecution
Slide37
People v. Waterstone, 789 N.W.2d 669 (Mich. Ct. App. 2010)D in criminal case filed federal civil rights claim against presiding judge for allowing perjuryAAG represented judge in civil rights case County prosecutor recused self in perjury case; 4 DAs declined; AG agreed to takeAppellate court found a conflict of interest under rules of professional responsibility
AG's Role in Criminal Prosecution
Slide38
Michigan Supreme Court subsequently reversed that ruling, finding that the AG's unique status "requires accommodation" and such accommodation is particularly applicable where no evidence has been presented of any prejudice that would be suffered by the Defendant." People v. Waterstone, 783 N.W.2d 314 (2010)
AG's Role in Criminal Prosecution
Slide39
All AGS handle criminal appeals and post-conviction to some degree, varies by stateIn most states, AG handles all appeals, at all levels and in all courts In some, AG handles appeals only in cases where AG prosecuted at trial levelin some, only limited to special circumstances (e.g., county attorney recusal or request for assistance)
AG's Role in Criminal Appeals
Slide40
Investigative powersStatewideOAG investigators (sworn, unsworn)Oversight of other law enforcement agencies − state police (CA, DE, Montana) − state bureau of investigation (ND has oversight; NC, KS it is a department within OAG) − special task forcesTraining and Public Education
AG's Role in Other Criminal Duties
Slide41
When AG has authority to initiate both civil and criminal proceedings, raises ethical and practical concerns.No blanket prohibition against simultaneous civil and criminal prosecution, but cannot use one process solely to advance the other.Common in regulatory areas like environmental cases, securities and tax where governing statutes have multiple punitive and remedial schemes, with civil and criminal penalties and administrative remedies.
Parallel Civil and Criminal Proceedings
Slide42
U.S. v. Kordel, 397 U.S. 1, 11 (1970) ("It would stultify enforcement of federal law to require a government agency such as the FDA to invariably choose either to forego recommendation of a criminal prosecution once it seeks civil relief, or to defer civil proceedings pending the ultimate outcome of a criminal trial.").Both matters must be conducted in good faith. Cannot use one process solely to advance the other.
Parallel Civil and Criminal Proceedings
Slide43
U.S. v. Scrushy, 366 F. Supp. 2d 1134 (N.D. Ala. 2005) (evidence (deposition) suppressed where U.S. Attorney and SEC improperly commingled investigation)U.S. Attorney directed SEC to ask particular questions in deposition and to avoid questions that might suggest impending criminal prosecution."[B]y definition, the separate investigations should be like side-by-side train tracks that never intersect." Id. at 1137.
Parallel Civil and Criminal Proceedings
Slide44
U.S. v. Stringer, 535 F.3d 929 (9th Cir. 2008) (even though SEC and U.S. Attorney investigated simultaneously, shared information and in many ways acted in concert, court concluded their actions stopped short of bad faith)."[A] government official must not affirmatively mislead the subject of parallel civil and criminal investigations into believing the investigation is exclusively civil in nature and will not lead to criminal charges." Id. at 940.
Parallel Civil and Criminal Proceedings
Slide45
Potential risks/pitfalls:Dismissal of one or both casesSuppression of evidenceImproper disclosure of grand jury informationDouble jeopardyDue process violationConversion of civil investigator into participant in criminal investigation
Parallel Civil and Criminal Proceedings
Slide46
Exchange of information – civil to criminalCivil action can't be brought to gather information in criminal matter, but appropriate to share information obtained with criminal division.Information obtained in civil case may be used in criminal prosecution as long as it was obtained in good faith and defendant was not mislead.
Parallel Civil and Criminal Proceedings
Slide47
Exchange of information – criminal to civilAlso appropriate for criminal division to alert civil division, subject to grand jury limitationsGrand jury materials are secret and may not be shared beyond members of prosecuting attorney's staffattempt to obtain as much as possible outside GJ processcompartmentalize and segregate GJ materials
Parallel Civil and Criminal Proceedings
Slide48
Practical considerationsNotice to defendant that AG has the option to pursue administrative, civil or criminal enforcement, and that the decision to take one type of action does not preclude the office from pursuing any other enforcement action. (AGO policy may prohibit confirming or denying existence of criminal investigation)
Parallel Civil and Criminal Proceedings
Slide49
Stay of civil proceedings while criminal case proceeds to avoid inference of civil wrongdoing based on Defendant's assertion of 5th Amendment rights in civil case.Immunity issues – immunity from criminal prosecution based on admissions in civil proceeding may be appropriate in some cases.
Parallel Civil and Criminal Proceedings
Slide50
Settlement considerations:Effect of settlement of civil proceedings on criminal case (consider adopting standard language in settlement agreements to preserve).Never threaten criminal prosecution to achieve settlement of civil matter.Global settlements of civil and criminal matters must be negotiated appropriately to avoid appearance of a quid pro quo between civil and criminal sanctions.
Parallel Civil and Criminal Proceedings
Slide51
Garrity v. New Jersey, 385 U.S. 493 (1967)Police officers investigated for fixing traffic tickets. Before questioning, warned that anything said could be used in criminal case; right to refuse to answer if the disclosure would tend to incriminate; but that failure to answer would result in removal from office.Police officers answered, no immunity given, subsequent prosecution and conviction.Court held the confessions were coerced, and 14th Amendment prohibited their use in subsequent criminal prosecution.
Parallel Civil and Criminal Proceedings
Slide52
Be aware of potential double jeopardy claimsHudson v. United States, 522 U.S. 93 (1997)Two prong analysis:Statutory construction – did the legislature intend the penalty to be criminal or civil;even if civil, was statutory scheme so punitive in purpose or effect that it transformed what was intended to be civil into a criminal penalty
Parallel Civil and Criminal Proceedings
Slide53
"'[O]nly the clearest proof' will suffice to override legislative intent and transform what has been denominated a civil remedy into a criminal penalty." 522 U.S. at 100.
Parallel Civil and Criminal Proceedings
Slide54
Develop a parallel proceedings policy that maintains appropriate walls between civil and criminal divisions and establishes protocols for sharing information, settlement, notice to defendant.Coordination between civil and criminal divisions to determine whether simultaneous parallel proceedings appropriate.
Parallel Civil and Criminal Proceedings – Practice Tips
Slide55
Thank You
Slide56
---