Care Management with Case and Disease Management through Population Health Analysis. PowerPoint Presentation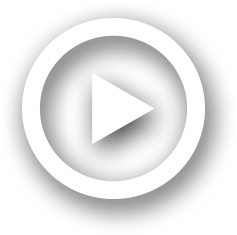 Description
How was Population Impacted?. By. Pariksith. Singh, M.D.. Proverbial Story. Objectives. To define and discuss :. Population Health Analysis. Risk Stratification. Working Pieces. Our Unique Approach. ID: 752002
Embed code:
Download this presentation
DownloadNote - The PPT/PDF document "Care Management with Case and Disease Ma..." is the property of its rightful owner. Permission is granted to download and print the materials on this web site for personal, non-commercial use only, and to display it on your personal computer provided you do not modify the materials and that you retain all copyright notices contained in the materials. By downloading content from our website, you accept the terms of this agreement.
Presentations text content in Care Management with Case and Disease Management through Population Health Analysis.
Slide1
Care Management with Case and Disease Management through Population Health Analysis. How was Population Impacted?
ByPariksith Singh, M.D.
Slide2
Proverbial Story
Slide3
ObjectivesTo define and discuss :Population Health Analysis
Risk StratificationWorking PiecesOur Unique Approach
Slide4
Population Health Analysis
Studying and Analyzing the Whole population of a communityORThe Population being taken care by a group of providersORParticular Sub-group of the population
Slide5
POPULATION RISK STRATIFICATIONPareto Principle
Or 80/20 Rule
Very High -5%
High-15%
Equals-
20%
Moderate- 30%
Low- 50%
Equals-
80%
Slide6
POPULATION RISK STRATIFICATIONLow- 50%
Slide7
POPULATION RISK STRATIFICATIONModerate 30%
Slide8
POPULATION RISK STRATIFICATIONVery High 5%
High 15%
Slide9
Internal Care Management Team
CCC- works with both CCM and DM
Slide10
Internal Care Management Team
Slide11
Internal Care Management Team
Slide12
CCM/ DM ImpactAverage 24000 nurse reviews per year across the IPA averaging a 1% request for Coverage Determinations across the population.Delegated Projects:
Humana: Averaging 70K auths per yearUHP: Averaging 1242 Part A
auths
per year (hospital and SNFs)
Slide13
Opportunity Days: Our hospitalist program totaled 516 to their 1140US
Them
Slide14
Working Pieces
Slide15
Data SetsClinical
Financial or OperationalInternal or External Sources
Slide16
COPD in population managementCOPD is associated with significant economic burden. In the European Union, the total direct costs of respiratory disease are estimated to be about 6% of the total health care budget, with COPD accounting for 56% of this cost of respiratory disease. In the United States the estimated direct costs of COPD are $29.5 billion and the indirect costs $20.4 billion. COPD exacerbations account for the greatest proportion of the total COPD burden on the health care system.
Any estimate of direct medical expenditures for home care under-represents the true cost of home care to society, because it ignores the economic value of the care provided to those with COPD by family members.
Slide17
Capturing associated Diagnosis on COPD population managementIn the seminal study by Fletcher and coworkers, chronic bronchitis was not associated with decline in lung function*. However, subsequent studies have found an association between mucus
hypersecretion and FEV1 decline, and cough and sputum production is associated with increased mortality in mild to moderate COPD. In younger adults who smoke the presence of chronic bronchitis is associated with an increased likelihood of developing COPD
*COPD/GOLD_Report%202016.pdf
Slide18
Goals Specific to COPD ManagementMaintain control of the disease following evidence Medicine guidelinesPrevent chronic and troublesome symptomsMinimize the need for hospitalization
Provide optimal pharmacotherapy with minimal or no adverse effectsMeet the patients' and families' expectations of and satisfaction with CHF careMaintain normal activityMinimize the need for hospitalization
Minimize the need for emergency room visits
Identify ,evaluate and treat early symptoms of decompensation
Optimization of gold guidelines on the evaluation and management of COPD
Slide19
Identification of membersMembers are identified for the COPD Management Program through several referral and administrative data processes which include, but are not limited to:Our Health Risk Assessment (HRA). All new members receive a comprehensive health risk assessment within 90 days of joining
practice. The Member's responses trigger inclusion into a Disease Management program for the specific diseaseData mining through claim and encounter data, lab data, pharmacy data and data collected through the UM management process
HCC Reports
Data supplied by CMS
Hospital discharge data
Compliance Department and State and Federal Agencies
Referrals: Case Management receives referrals via telephone, fax, data extracts, medical rounds, or confidential secured email requests.
Self-referrals from Members or caregivers
Referrals from practitioners, including Behavioral Health vendor
Referrals from Member Services inquiries
Referrals from Appeals & Grievances
Referrals from UM
Referrals from Discharge Planners
Referral from Case Management Program
Referrals from Health Education (Coaching) Program
Slide20
CLEAR VISION REPORTS
Diagnosis Description
Vascular Disease
Renal Failure
Chronic Obstructive Pulmonary Disease
Polyneuropathy
Major Depressive, Bipolar, and Paranoid Disorders
Diabetes with Chronic Complications
Angina Pectoris/Old Myocardial Infarction
Diabetes without Complication
Drug/Alcohol Dependence
Diabetes with Renal or Peripheral Circulatory Manifestation
Angina Pectoris
Benchmark
14.61%
14.17%
13.82%
9.22%
7.45%
10.53%
7.40%
14.20%
1.97%
6.72%
2.63%
Your Population
Percent
29.34%
24.71%
21.46%
16.85%
16.53%
16.51%
15.79%
14.51%
13.05%
13.02%
10.54%
Count of
2016.
Clearvision
reports 1 HP
HCC
111
Grand
Total of
Dx
related to HCC 111
Description
Chronic Obstructive Pulmonary
Disease related to Chronic
Bronchitis
Total %
30
3044
Slide21
Whole CommunityCommunity Lectures
Online Global Outreach
Slide22
Our Unique ApproachHealthcare Approach
Slide23
Thank you!
Questions?
---