Mandatory Commercial PowerPoint Presentation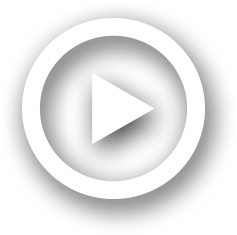 Description
Organics . Recycling. (. AB . 1826 and AB 1594). . Policy Drivers. AB 939. 50% diversion requirement . for jurisdictions. AB . 341. 75% reduction, recycling, composting statewide goal by 2020. Not transformation or disposal-related activities, etc.. ID: 190227
Embed code:
Download this presentation
DownloadNote - The PPT/PDF document "Mandatory Commercial" is the property of its rightful owner. Permission is granted to download and print the materials on this web site for personal, non-commercial use only, and to display it on your personal computer provided you do not modify the materials and that you retain all copyright notices contained in the materials. By downloading content from our website, you accept the terms of this agreement.
Presentations text content in Mandatory Commercial
Slide1
Mandatory Commercial
Organics Recycling(AB 1826 and AB 1594)
Slide2
Policy Drivers
AB 93950% diversion requirement for jurisdictionsAB 34175% reduction, recycling, composting statewide goal by 2020Not transformation or disposal-related activities, etc.Doesn't change AB 939 mandate on jurisdictions or how CalRecycle evaluates compliance
AB 32
ARB Scoping Plan – Waste Sector
Reduce GHGs to < 1990
levels
SLCP – divert 90%
of organics
by 2025, effectively
eliminate
organics disposal in CA landfills
Slide3
3
Projected 2020 tonnages Million Metric Tons (MT) to reach 75% recycling
Slide4
4
AB 1826 Business Requirements
April 2016 - Businesses generating 8 CY organics/week required to have organic waste recycling
Jan 2017 – 4 CY/week of organics
Jan 2019 – 4 CY/week of solid waste
2020 trigger: CalRecycle can reduce to 2 CY of waste if statewide organics disposal not cut in ½
Multifamily complexes not required to divert food waste
Slide5
AB 1826 Jurisdiction Requirements
Jan 2016 - Implement
program:
Outreach, education, monitoring
Organics recycling program
May include mandatory recycling via policy or ordinance, franchise agreement or contract, or requiring material to go through MRF
Identify
barriers
; plan to address barriers under control of jurisdiction
2016 –
annual
calls/site visits,
staff
will discuss with each
jurisdiction
what they plan to do for education/outreach/monitoring activities.
Aug
2017 – begin reporting in Annual Reports
on education, outreach, monitoring, barriers/plans, facility infrastructure
2018 and 2020 and ongoing—Jurisdiction reviews
Slide6
Relationship to MCR
Some similarities to MCR but more complex
Similarities:
Businesses are responsible
Jurisdictions must have outreach, education,
monitoring
2016
annual calls/site visits, CalRecycle Local Assistance & Market Development staff will discuss with each individual jurisdiction what they plan to do for education/outreach/monitoring activities.
Slide7
Relationship to MCR
Differences:
Variability in organic waste types and programs
General lack of food waste programs
Roles of food banks, renderers, etc.
What constitutes a program?
Need to identify those that generate
organics in first two years
Need
to ID more information and specify
plan
Rural
exemption process
Slide8
8
AB 1594
2020: Green
material
ADC ≠ recycling
Will be considered disposal
Exempt from
tipping
fee
August 1, 2018
: In Annual
Report,
each jurisdiction to provide info on plans to divert this material
August 1, 2021: If jurisdiction fails
to meet
50% as result, then in Annual Report also has to address
barriers to recycling green
material
CalRecycle required to update Legislature on status
of
IWMA fund
Slide9
CIWMP Enforcement Policy Part II
Foundation for
CalRecycle's
Jurisdiction
Reviews
Last revised in
2015
due to
AB 341/AB1826/AB 1594
Part
II
–
How
CalRecycle determines whether J's programs
are adequately
implemented
Criteria for analysis
Mechanisms CalRecycle uses to determine a J's compliance
Structure of penalties that may be imposed for failing to implement
MCR and
MORe
need to be implemented regardless of per capita disposal rate
Slide10
Determining Progress Achieved in Implementing Program
What
constitutes "organics waste recycling services"
varies
Did
J demonstrate that programs available to regulated entities are adequate?
Generator ID,
PNAT analysis
of existing programs, etc.
If
J has not implemented appropriate program that meets needs of its businesses, has it answered questions re: markets, funding, facilities, staffing, legal issues?
Slide11
Steps Toward Issuance of Compliance Order
If CalRecycle finds J failed to adequately
implement MCR
and
/or MORe requirements…
Regardless of whether it met per-capita
target
And
has not demonstrated good faith
effort
Then CalRecycle may issue Compliance Order
Slide12
How Can State and Locals Work Together For Additional Diversion, Especially Organics?
Provide financial and technical assistance to composters, Anaerobic Digestion projects, recycling manufacturersProject with Institute for Local Government educate planners and elected officialsdevelop models/tools for planning, siting, local infrastructure development, etc.http://www.ca-ilg.org/recycling-resource-center Partner with local Small Business Development Corps and Economic Development CentersEducate generators of organics about AB 1826 lawPromote end use markets for compost, including using compost in local projects
12
Slide13
Institute for Local Government Resource Center
Recycling Road Map: How to Plan, Site, and Finance Your Recycling Facility
True Cost of Recycling: How California Communities are Financing and Siting Recycling Infrastructure
Model Goals, Policies, Zoning, and Development Standards for Composting and Remanufacturing Facilities
www.ca-ilg.org/recycling-resource-center
Slide14
14
Slide15
Questions?
CalRecycle Webpage:
www.calrecycle.ca.gov/Recycle/Commercial/Organics/
---