No QPF Government of India Ministry of External Affairs New Delhi the th October OFFICE MEMORANDUM Subject Deputation for the post of Assistants to the Ministry of External Affairs from Centre an PDF document - DocSlides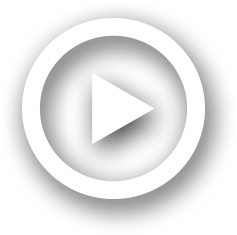 Description
QPF57592014 Government of India Ministry of External Affairs New Delhi the 16 th October 2014 OFFICE MEMORANDUM Subject Deputation for the post of Assistants to the Ministry of External Affairs from Cent ID: 20764
Direct Link:
Embed code:
DownloadNote - The PPT/PDF document "No QPF Government of India Ministry of E..." is the property of its rightful owner. Permission is granted to download and print the materials on this web site for personal, non-commercial use only, and to display it on your personal computer provided you do not modify the materials and that you retain all copyright notices contained in the materials. By downloading content from our website, you accept the terms of this agreement.
Presentations text content in No QPF Government of India Ministry of External Affairs New Delhi the th October OFFICE MEMORANDUM Subject Deputation for the post of Assistants to the Ministry of External Affairs from Centre an
Page 1 No. Q/PF/575/9/2014 Government of India Ministry of External Affairs New Delhi, the 16 th October , 2014 OFFICE MEMORANDUM ***** Subject: Deputation for the post of Assistants to the Ministry of External Affairs from Centre and State Governmen t Department/Ministries reg. The Ministry of External Affairs requires the services of qualified Assistants, who have experience in General Administration, Establishment, Cash related work etc. The Minist ry, accordingly, requires official at level of Ass istant , with background and experience in the mentioned areas. 2. It is, therefore , proposed to engage suitably qualified officers on deputat ion basis as per the standard Do P&T guidelines. Applications are sought from officers at the level of Assistants (Rs. 9300 34800+ Grade Pay of Rs. 4600/ ) w ith specialisation in the above mentioned areas. Apart from the field mentioned above, the official may also be deputed to the Indian Missions abroad on special occasions for short duration. Detailed QRs elating to the assignment at A ssistant level is enclosed. 3. It is requested that this circular may be given wide publicity among staff and may also be circulated among Subordinate/Attached offices . The interested offic ials may be instructed to apply by th Nov ember, 2014 as per the proforma enclosed with the QRs. s/d P.C. Thapliyal Under Secretary to the Government of India Room no. 4071, Ministry of External Affairs, Jawaharlal Nehru Bhawan, Janpath, New Delhi 110011 Ph. 49015367 (O), 49015414 (Fax) Copy to: All Ministries/Departments of Central Government. All Ministries/Departments are requested to circulate the vacancies to the entire field/sources, including Attached/Subordinate Offices. All Notice Boards in the Ministry of External Affairs Directora te of Audio and Visual Publicity, PTI Building, Parliament Street, New Delhi Page 2 MINISTRY OF EXTERNAL AFFAIRS, Jawaharlal Nehru Bhawan, Janpath, New Delhi 11000 Applications in the prescribed proforma ( as per annexure of the advertisement) are invite d from suitable and eligible candidates for fi ling up of posts of Assistants on deputation basis in the Ministry of External Affairs , New Delhi as per details given below: 1. Name of the Post : Assistant 2. No. of Posts 10 3. Qualification Gradu ation 4. Pay Band and Grade Pay 9300 34800 +Grade pay of 46 00 5. Period of Deputation The Peri od of deputation is initially for Three y ears. However, the period may be extended or curtailed on performance basis and functional requirements 6. Eli gibility/Essential /Experi ence Requirements State or Centre Government Employee with experience of 5 years in the above mentioned Grade pay and Pay Band , which is equivalent to Assistant in Ministry of External Affairs as given in para 4 above. Officers s hould be conversant with Govt. of India rules Officers should have working knowledge of computer operations, particularly MS Excel and MS Word. Experience in Administration, Establishment, Cash related work is desirable 7. Place of duty x Applicants w ill be deploy ed in one of the Divisions of this Ministry located in Delhi. x It may be noted that the official may be required to travel for short duration on official duty outside the country. Therefore only those officials who are open to travelling abroad occasionally need apply. 8. How to apply Completed application should be sent to Shri P.C. Thapliyal , Under Secretary (PF), Ministry of External Affairs, Room NO. 4071, Jawaharlal Nehru Bh wan, Janpath, New Delhi 110001 in the prescribed proforma (Anne xure A) alongwith up to date attested copies of APARs for the last three years and vigilance clearance certificate , Integrity certificate, statement of major/minor penalty Page 3 Annexure APPLICATION PROFORMA FOR THE POST OF ASSISTANT (ON DEPUTATION) 1. Name & Designation 2. Date of Birth 3. Gender: Male/Female 4. Date of Retirement 5. Educational Qualifications 6. Mobile No. & e mail ID 7. Details of employment in the chronologic al order. Enclose a separate sheet duly authenticated by the Department, if space below is insufficient. Department/ Office/Institution/ Organization Post held From To Scale of Pay and basic pay therein Nature of duties performed 8. Nature of present employment : Temporary / Permanent 9. Basic pay, Pay scale & Grade Pay 10. Additional information, if any, which you would like to mention in support of your suitabil ity for the post. Enclose a separate sheet, if the spac e is in sufficient. 11. Whether belongs to SC/ST/OBC/Physically handicapped 12. Remarks (Signature of the candidate) Address: Date: It is certified that particulars furnished are correct and no disciplinary case is either pending or co ntemplated against the officer and no penalty, major or minor, was imposed on the officer during the last 5 yea rs and his integrity is beyond doubt. Signature of the Head of Department (With Stamp) Pa ste your passport size photo here Page 4 Name of Post Grade Pay Place of Posting Maximum age The period of deputation, including the period of deputation in the ex cadre post held immediately preceding this appointment in any organization/Department of the Central Government, Shall ordinarily not exceed th ree years.
---