RTF Management Updates PowerPoint Presentation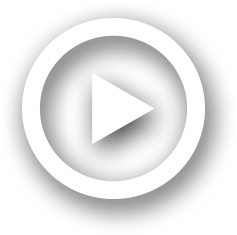 Description
Jennifer Anziano. Regional Technical Forum. September 22, 2015. Topics for Today. Proposed Meeting Dates. Updated Prescriptive Duct Sealing Spec. New Measure Proposals. DHP for New Construction. LED Fixtures. ID: 477837
Embed code:
Download this presentation
DownloadNote - The PPT/PDF document "RTF Management Updates" is the property of its rightful owner. Permission is granted to download and print the materials on this web site for personal, non-commercial use only, and to display it on your personal computer provided you do not modify the materials and that you retain all copyright notices contained in the materials. By downloading content from our website, you accept the terms of this agreement.
Presentations text content in RTF Management Updates
Slide1
RTF Management Updates
Jennifer Anziano
Regional Technical Forum
September 22, 2015
Slide2
Topics for Today
Proposed Meeting DatesUpdated Prescriptive Duct Sealing SpecNew Measure ProposalsDHP for New ConstructionLED FixturesUpcoming Topics
2
Slide3
Proposed RTF Meeting Dates
Jan 20-21 (Wed/Thu)Feb 17 (Wed)Mar 15Apr 19May 17Jun 21Jul 19Aug 16Sep 20Oct 18Nov 8 Dec 6
3
– Meeting Dates
Slide4
Prescriptive Duct Sealing MH Spec
Please note: These specifications are intended as the minimum requirements to achieve, on average, the RTF's UES estimates.  Programs should consider adding requirements to reduce negative impacts on health and safety, to reduce costs, to increase the measure life, and to increase energy savings.1. Ducts must not have been previously sealed with mastic.2. Appropriate materials and duct sealing methods shall be used.UL-181 listed mastic is an appropriate material to seal non-flexible duct connections.  Cloth-backed duct tape shall not be used to seal, secure, or fasten ducts.  Loose tape shall be removed prior to sealing.  Secured tape that remains must be completely covered with mastic.  Where there are large gaps in sheet metal or duct connections, repairs shall be made using sheet metal, sheet metal screws, and/or mastic with mesh-reinforcing tape (for holes or gaps less than 1 inch).For flexible crossover ducts, both the inner and outer lining shall be tightly fastened using a compression strap tightened with a tool designed for that purpose. 3. End caps shall be made of either sheet metal or a UL-181 approved rigid product, and sealed.4. Ducts shall be sealed from the interior at every supply register (boot-to-duct connections , floor-to-boot gaps, and any other duct connections within an arms reach).5. Plenum connections shall be sealed (plenum-to-furnace connection and plenum-to-trunk duct connection).6. Crossover duct connections shall be sealed (crossover duct takeoff-to-trunk and crossover duct-to-collar connections).7. Inferior sections of crossover duct, such as rusted, crushed, disconnected, torn, or sections otherwise ineffective, shall be repaired or replaced. New crossover ducts shall be insulated to a minimum of R8.8. Crossover duct shall be mechanically fastened and supported to avoid disconnection and airflow restrictions.
Measure page
4
– Prescriptive Duct Sealing
Slide5
New Measure Proposal: LED Fixtures
Measure Name: LED FixturesLikely Measure Type: UESLikely Measure Category: Proven Measure Sector: ResidentialEnd-Use: LightingProposing Party: BPA [currently BPA Qualified]Interested Party: BPARegional Potential: 150 to 200 aMW [overlaps with Screw-in Lamp potential]
5
– New Measure Proposal
Slide6
Measure Details
Measure IdentifiersFixture TypeCeiling and Wall Flush MountTrack LightExterior SecurityExterior PorchLinear Shop LightLinear Flush MountDownlight Retrofit KithideDelivery MechanismRetailDirect InstallGive AwayMail by Request
6 – New Measure Proposal
Specification
Fixture with integrated LED or
Fixture with separate LED lamp provided in package
Slide7
Regional Potential
~150 to 200 aMW over the next 20 yearsOverlaps with savings potential from CFL and LED lamps131 million fixtures in RBSA. Assume 50% of this is installed (new, replace) over 20 years.
7
– New Measure Proposal
Slide8
Data Sources
Online shelf survey of regional home improvement storesCurrent practice mix of technologies (LED, not-LED)Incremental cost (analysis of lowest cost units, ideally matched-pair)[Bonneville will provide]BPA/NEEA Lamp Shelf/Sales AnalysisCurrent practice for pin-based lamps (for Track Light)Current practice for T8 lamps (for Linear Shop and Linear Flush Mount)[Bonneville will provide if available]RTF Residential Screw-in Lamps AnalysisCurrent practice for screw-base fixtures (what lamps we assume socket-based fixtures get filled with)RBSAHours of Use by fixture type% Conditioned Space by fixture type
8
– New Measure Proposal
Slide9
New Measure Proposal DHP for New Construction
9 – New Measure Proposal
Measure Name:
DHP for New SF
Measure Category:
Planning
Measure Sector:
Residential
End-Use:
New SF
Proposing Party:
BPA
Regional Potential:
Medium
Slide10
Challenges to Work Through
Study Design: Data from the WSU study, but may not be able to use results directlyDesign of study does not necessarily encourage the same behavior that we might expect (on the meter)Baseline: What is the baseline heating system type? Zonal electric resistance: good savings (assumed in WSU study)Zonal/DHP hybrid: zero savingsElectric forced air furnace: very good savingsCentral heat pump: savings close to zeroGas forced air furnace: negative electric savingsLikely a mix of above (could exclude gas where unavailable)
10
Slide11
Proposed Timeline
Ideally, BPA would like to see these measures addressed by November/DecemberLED Fixtures: Seems realisticDHP for New construction: May take time to work through baseline question
11
Slide12
Proposed Decision
"I _____ move that the RTF allocate staff resources towards developing(choose)a Residential LED Fixture UES Measurea Residential DHP for New Construction UES Measure."
12
– New Measure Proposal
Slide13
Upcoming Meeting Topics
Anticipated in OctoberPrescriptive Duct Sealing SF (Planning)Revisit savings and costsDevelop Research StrategyPerformance Based Duct Sealing SF (Planning, Under Review)Need a Research Strategy to be activeManufactured Homes Heat Pump Related Measures Research StrategyNeed to incorporate New Construction pieceResidential Behavior Standard ProtocolDiscuss path forward for RTF work on residential behaviorResidential DHW – ShowerheadAlign parameters in this measure with the Thermostatic Shower Restriction ValveNew Construction – ENERGY STAR (Idaho/Montana)Update the measures as needed for new codes and/or specificationsProposed Cost Effectiveness Methodology for Seventh Plan
13
– Upcoming Meeting Topics
Slide14
Upcoming Meeting Topics
Anticipated in November/DecemberResidential Heat Pump Upgrades (New Construction)Non-Residential Lighting Standard ProtocolsRevisiting Retrofits protocol with any available dataScoping out New Construction/Code Compliant protocolScientific Irrigation SchedulingSunset date extension and research updateDelivery Verification Batch 3Residential Appliances – DishwashersMultifamily Calibration, Weatherization, and New ConstructionGuidelines Updates
14
– Upcoming Meeting Topics
Slide15Slide16
---