The Replaceable PC PowerPoint Presentation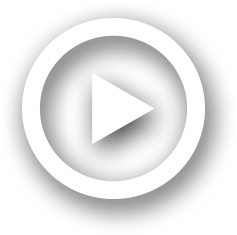 Description
Stephen Rose. Ronald Dockery. WCA-B206. Multiple PCs. Multiple PCs. . WT?. Replaceable PC. UE-V. Folder Redirection. App-V. System Center. Configuration Manager 2012 SP1. User Settings. User Settings + Apps + Data. ID: 557246
Embed code:
Download this presentation
DownloadNote - The PPT/PDF document "The Replaceable PC" is the property of its rightful owner. Permission is granted to download and print the materials on this web site for personal, non-commercial use only, and to display it on your personal computer provided you do not modify the materials and that you retain all copyright notices contained in the materials. By downloading content from our website, you accept the terms of this agreement.
Presentations text content in The Replaceable PC
Slide1Slide2
The Replaceable PC
Stephen RoseRonald Dockery
WCA-B206
Slide3
Multiple PCs
Slide4
Multiple PCs
WT?
Slide5
Replaceable PC
UE-V
Folder Redirection
App-V
System Center
Configuration Manager 2012 SP1
User Settings
User Settings + Apps + Data
+ Apps
+ Data
SkyDrive Pro
Slide6
Demo
User signing onto his new PC
Slide7
Components
UE-V
Delivers Windows and app settings across devices
Folder RedirectionOffline Files
Provides access to users' documents on any device
App-V
Enables users' apps to follow them across all their devices
Configuration Manager
Manage
and distribute apps to users on all their devices
Slide8
User Experience Virtualization
Slide9
Simple to deploy solution thatroams users' experiences no matterhow you deliver Windows or apps
Synchronizes users' experiences withthe settings store—a simple file share
Smart synchronization provides usersa consistent experience on each device
Works across boundaries that otherroaming solutions do not support
User Experience Virtualization
VDI
Login xxx
Login xxx
UE-V Settings Store
Slide10
Simple deployment
Settings StoreSimple file share on your networkUE-V AgentDeploy the agent with any ESD systemConfigure the agent by using Group PolicyTemplate CatalogCreate templates with UE-V GeneratorDeploy custom templates in a file share
Slide11
Demo
User Experience Virtualization
Slide12
Folder Redirection
Slide13
Provides users consistent accessto their documents across devices
Moves selected folders from users'profiles to a centralized file share
Users have constant access to theirfiles on each device, including VDI
And it synchronizes their files withthe network the next time they connect
Offline Files helps ensure users canwork even when disconnected
Folder Redirection
VDI
Folder Redirection
Offline Files
Slide14
Easy configuration
Redirection typesBasicAdvancedCreate a file shareConfigure the GPOFolder RedirectionOffline FilesOptionally, target the GPO
Slide15
Demo
Folder Redirection and Offline Files
Slide16
Application Virtualization
Slide17
Centrally package and publishvirtual apps with an easy-to-usemanagement console
Apps follows users fromdevice to device and are availableeven when users are offline
Application Virtualization
VDI
Login xxx
Login xxx
Slide18
New in App-V 5.0
Integrated platformVirtual Application ExtensionUses the native file system and registryNo dedicated drive letter requiredFlexible virtualizationVirtual Application ConnectionVirtualize a broader range of applicationsSupport for Office 2013Powerful managementNew web-based management interfaceManage across physical and virtual environmentsAutomation with Windows PowerShell
Slide19
Demo
Application Virtualization
Slide20
Configuration Manager
Slide21
Configuration Manager
Configuration Manager
MSI
RDS
App-V
App-V
Slide22
Windows To Go
Slide23
Windows To Go
01100111
11010011
11001001
10001001
Booting from internal hard drive
FIREWALL
App-V
UE-V + Folder
Redirection and Offline Files
01100111
11010011
11001001
10001001
BitLocker
Booting from
external USB drive
App-V
UE-V + Folder
Redirection and Offline Files
App-V
UE-V + Folder Redirection and Offline Files
Slide24
Demo
User signing onto
Windows To Go
Slide25
The replaceable PC
Slide26
Related content
Breakout Sessions
WCA-B311
Deploying and Managing Virtual Applications and Settings with System Center Configuration Manager 2012 SP1 and MDOP
6/4 Tuesday 1:30-2:45WCA-B359Microsoft User Experience Virtualization (UE-V): How to manage and deploy UE-V across an enterprise6/5 Wednesday 8:30-9:45WCA-B325Making PC Recovery Easier with the Microsoft Diagnostics and Recovery Toolset (DaRT)6/5 Wednesday 1:30-2:45
Visit the Windows Client Booth in
the Expo
H
all
.
Slide27
Windows Track Resources
Windows Enterprise:
windows.com/enterprise
Windows Springboard: windows.com/ITpro
Microsoft Desktop Optimization Package (MDOP): microsoft.com/mdop
Desktop Virtualization (DV): microsoft.com/dv
Windows To Go:
microsoft.com/windows/wtg
Outlook.com:
tryoutlook.com
Slide28
msdn
Resources for Developers
http://microsoft.com/msdn
Learning
Microsoft Certification & Training Resources
www.microsoft.com/learning
TechNet
Resources
Sessions on Demand
http://channel9.msdn.com/Events/TechEd
Resources for IT Professionals
http://microsoft.com/technet
Slide29
Complete an evaluation on CommNet and enter to win!
Slide30
MS tag
Scan the Tag
to evaluate this session now on
myTechEd Mobile
Required Slide
*delete this box when your slide is finalized
Your MS Tag will be inserted here during the final scrub.
Slide31
© 2013 Microsoft Corporation. All rights reserved. Microsoft, Windows and other product names are or may be registered trademarks and/or trademarks in the U.S. and/or other countries.The information herein is for informational purposes only and represents the current view of Microsoft Corporation as of the date of this presentation. Because Microsoft must respond to changing market conditions, it should not be interpreted to be a commitment on the part of Microsoft, and Microsoft cannot guarantee the accuracy of any information provided after the date of this presentation. MICROSOFT MAKES NO WARRANTIES, EXPRESS, IMPLIED OR STATUTORY, AS TO THE INFORMATION IN THIS PRESENTATION.
---