AzMERIT Pre-Test Training PowerPoint Presentation, PPT - DocSlides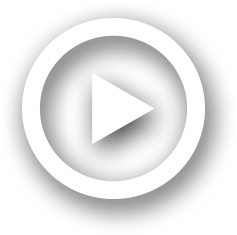 Download this presentation
DownloadNote - The PPT/PDF document "AzMERIT Pre-Test Training" is the property of its rightful owner. Permission is granted to download and print the materials on this web site for personal, non-commercial use only, and to display it on your personal computer provided you do not modify the materials and that you retain all copyright notices contained in the materials. By downloading content from our website, you accept the terms of this agreement.
Presentations text content in AzMERIT Pre-Test Training
Slide1
AzMERIT Pre-Test Training
Spring 2015
1
Slide2
introductions
Arizona Department of Education (ADE)American Institutes for Research (AIR)Measurement Incorporated (MI)
2
Slide3
AzMERit overview
Testing: Who & WhenRoles & ResponsibilitiesThe AzMERIT Portal
3
Slide4
Students to be testedGrades 3 – 8English Language ArtsMathematicsStudents enrolled in high school courses:English Language Arts Grades 9 – 11MathematicsAlgebra I, Geometry, Algebra II
CBT/PBT
4
Slide5
Computer-Based Testing WindowPaper-Based Testing WindowMarch 30, 2015–May 8, 2015*Writing must be completed by April 24April 13, 2015–April 24, 2015
CBT/PBT
5
Slide6
Correct administration of testing, assumes ultimate responsibilityTrain all Test Administrators and ProctorsReceive and inventory materialsTest Security AgreementsArrange for equipment and materials necessary for testingSchedule testing activitiesMonitor testing activities
6
CBT/PBT
District Test Coordinator Responsibilities
Slide7
Manage users and student data Include Large Print or Braille test booklets in order
7
CBT/PBT
Additional District Test Coordinator
Responsibilities
Slide8
District Test Coordinator Important Tasks Checklist
12 Important Tasks For both CBT and PBT From today to May 8th
8
CBT/PBT
Slide9
The azmerit portal
AzMERIT PortalSecure BrowserTechnology Information
9
Slide10
10
TASK 1 CBT/PBT
http://azmeritportal.org
/
Slide11
11
CBT/PBT
Slide12
To access Technology Resources, click on the Technology Resources icon on the portal home pageThen click on the Technology Resources icon on the Technology Resources page
12
CBT
Slide13
13
CBT/PBT
Slide14
14
CBT
Slide15
Secure BrowsersProvides secure student access to the Test Delivery SystemMust be installed on all student testing machines
15
CBT
Slide16
Detailed installation instructions can be found in the Secure Browser Installation Manual on the AzMERIT Portal
16
TASK 2 CBT
Slide17
AIR Systems overview
Test Information Distribution Engine (TIDE) OverivewTest Delivery System (TDS) OverviewOnline Reporting System (ORS) Overview
17
Slide18
18
CBT/PBT
User Roles
Slide19
19
Task*DTCDASTCSTTAWorking with Student Information (coming soon)Administer Computer-Based TestsManaging UsersRetrieving User Accounts   Adding User Accounts  Adding, Editing, or Deleting Users through File Uploads  Viewing and Editing User Details  Deleting User Accounts  Working with Test Improprieties (coming soon)Working with Orders for Test Materials (coming soon)Working with Rosters of Students (coming soon)Voice Packs (coming soon)Contact and Shipping InformationReviewing Contact and Shipping Information   * DTC—District Test Coordinator; DA—District Administrator; STC—School Test Coordinator; ST—School Teacher, TA—Test Administrator
CBT/PBT
Slide20
20
CBT/PBT
Slide21
TIDE Overview
Test Information Distribution Engine (TIDE)
21
Slide22
TIDE is used to:Manage user accountsView/manage student dataIndicate CBT accommodation and test setting informationManage orders for paper test materialsPrint On-Demand student ID labels
22
CBT/PBT
Slide23
TDS Overview
Test Delivery System (TDS)
23
Slide24
Test Delivery SystemTwo InterfacesTest Administrator (TA) InterfaceStudent Interface (Secure Browser)Two SitesOperationalTA Training Site/Sample Tests
24
CBT/PBT
Slide25
The TA Interface is accessible to authorized users via the Educators & Test Administrators page of the portal.
25
CBT
Slide26
ORS Overview
Online Reporting System (ORS)
26
Slide27
Online Reporting System Overview
27
CBT
Slide28
TIDE
Manage UsersStudent InformationUpdating Student DataOrder Large Print Paper and Braille Tests
28
Slide29
29
Slide30
Manage Users
30
Slide31
Verify your district contact information If changes are necessary, please contact AzMERIT@azed.gov directly
31
CBT/PBT
Slide32
32
TASK 3 CBT/PBT
Manage Users TabEdit usersAdd one userUpload many users
Upload Users in TIDE
Starting
January 21,
2015
Slide33
33
TASK 3 CBT/PBT
Slide34
Student Information
Verify Student Data in TIDERevise EnrollmentsLarge Print Paper and Braille Tests
34
Slide35
For CBT and PBT schools, log into TIDE to view students associated with your district and/or schools.
35
TASK 4 CBT/PBT
View Students in TIDE
Starting
January 28,
2015
Slide36
36
TASK 4 CBT/PBT
Student Information Tab
Slide37
37
TASK 4 CBT/PBT
Slide38
38
TASK 4 CBT/PBT
Slide39
Updating student data
39
Slide40
Grade 3 – 8 Students are pulled directly from SAISEnd of CourseStudents are pulled directly from Student Teacher Course Connection
40
CBT/PBT
Slide41
Important Dates for Student Data Updates
41
CBT/PBT
Student Data File
(file
used for)
Deadline to Enter Data
in SAIS or Student Teacher Course Connection
Date when
Data is Visible in TIDE
Intermediate
(used for packing test materials)
2/11/15
2/17/15
Final
(used for producing Pre ID labels)
2/25/15
3/2/15
Slide42
Large Print PaperBraillePaper Based Tests
42
Slide43
Large Print Orders CBT – only students who require a large print paper or a regular paper test per IEP PBT – all students who require a large print paper test per IEP
43
TASK 5 CBT/PBT
Slide44
Braille OrderAll students who require a Braille test per IEP All Braille tests are paper-based tests only
44
TASK 5 CBT/PBT
Denote Special Print Versions for
students
in TIDE
Starting
January 28,
2015
Slide45
Paper Print Orders CBT – only students who require a paper-based test (print paper version) per IEP
45
CBT
Denote Special Print Versions for
students
in TIDE
Starting
January 28,
2015
Slide46
Prior to Testing
Computer-Based TestingPaper-Based TestingItem Types
46
Slide47
District Test Coordinator Before Testing List Complete TIDE tasks Complete & submit all required Security AgreementsSchedule & communicate all testing activities within the district or charter schoolsReceiving test materialsInventorying test materials upon arrival and, if needed, ordering additional materialsArrange for supplies for testingCommunicate questions from Test Administrators by contacting either the AzMERIT Helpdesk or ADE.
47
CBT/PBT
Slide48
All test administrators must complete the TA Certification Course with TIDE. Administer AzMERIT Sample Tests to all studentsContinue to verify that all students are listed in TIDE as data is updated.
48
TASK 6 CBT
Slide49
Test Administrator Certification CourseUsers must log into TIDE TAs will receive a completion certificate
49
TASK 6 CBT
Slide50
Sample Tests will be:Available in mid FebruaryAvailable to everyone
50
TASK 6 CBT/PBT
Slide51
51
CBT/PBT
Slide52
AzMERIT is a computer-based test and has the following item types: Multiple-choice itemsMulti-select itemsEditing tasksHot text itemsGrid itemsEquation itemsOpen Response items
52
CBT/PBT
Slide53
AzMERIT Guide to the Sample TestsHow to access the Sample TestsOverview of Sample Test features and toolsComputer-Based item types Paper-Based item typesELA Writing GuidesAnswer Keys for all Sample Tests
53
CBT/PBT
Slide54
Uploading Students to TIDE
54
Slide55
Student must be manually enrolled in TIDEFor CBT no further action is neededFor PBTadditional students manually added will need have to have a print-on demand label
55
TASK 7 CBT/PBT
Upload Missing S
tudents
in TIDE
Starting March 10,
2015
Slide56
Receive test materials
MaterialsInventory MaterialsAdditional Orders
56
Slide57
CBT School Test Materials: Test Coordinator Manual Test Administration DirectionsLarge print, Braille, and/or paper version test booklets, this includes:Student ID labelsReturn shipment materials
57
CBT
Slide58
PBT School Test Materials: Test Coordinator Manual Test Administration DirectionsPaper test bookletsLarge Print and/or Braille test bookletsStudent ID labels Return shipment materials
58
PBT
Slide59
Test Material will arrive April 6 or 7, 2015.Boxes are from Measurement Inc.Braille and Large Print and Pre-ID labels will be in a separate shipment
CBT/PBT
Slide60
Shipments packaged by District and School District Box(es)All white boxes Contains overage materialsTest Coordinator Kit Test Coordinator ManualMaterials for returning shipmentsPacking DocumentsDistrict Receipt FormDistrict Packing List Individual School(s) Packing ListDistrict Return Form
CBT/PBT
Slide61
School Boxes All brown boxesSchool Test Coordinator Kit Test Coordinator ManualMaterials for returning test bookletsSpecial Handling EnvelopesTest BookletsTest Administration DirectionsPacking Documents: School Packing ListSchool Security Checklists
CBT/PBT
Slide62
Verify ShipmentSign and return the District Packing ListReport missing or extra boxes immediately to AzMERIT Helpdesk 1-844-560-7812 azmerithelpdesk@air.orgKEEP ALL BOXES for returning test booklets to Measurement Inc.
CBT/PBT
Slide63
Inventory your entire shipment Open all boxesVerify receipt of Pre-ID labelsVerify all materials received against packing listVerify sufficient materials received for number of students expected to test
63
TASK 9 PBT
Materials
in District
April 6 – April 7
,
2015
Slide64
Additional Order WindowIf a school needs more test materialsCheck district overageIf district overage is not sufficient place an additional orderOnly District Test Coordinator can place an additional orderPlace only 1 additional order per district
64
TASK 10 PBT
Additional Order
Window
in TIDE
April 6 – April 10,
2015
Slide65
Test Administration
65
Slide66
District Test Coordinator Responsibilitiesmonitoring assessment activitiesPBT Additional Responsibilitiesmaintaining an accurate inventory of all test materials checking in/out test booklets to Test Administrators during testing
66
CBT/PBT
Slide67
Each school must maintain a copy of the test administrators list of studentsFor security purposes this list must be maintained with security agreements
67
PBT
Slide68
PBT
Slide69
Scheduling
69
Slide70
Grades 3 – 8Test DaysContent AreaApproximate TimeDay 1ELA – Writing45-90 minutesDay 2ELA – Reading, Part 1 Mathematics, Part 145-75 minutes 60-85 minutesDay 3ELA – Reading, Part 2 Mathematics, Part 245-75 minutes 60-85 minutes
70
CBT/PBT
Slide71
End-of-CourseTest DaysContent AreaApproximate TimeEnglish Language Arts (ELA) – End-of-Course (EOC) – Can be administered in 2 or 3 daysDay 1ELA Writing45-90 minutesDay 2ELA Reading Part 145-75 minutesDay 2 or Day 3ELA Reading Part 245-75 minutesMathematics – End-of-Course (EOC) – Can be administered in 1 or 2 daysDay 1Mathematics Part 150-85 minutesDay 1 or Day 2Mathematics Part 250-85 minutes
71
C
BT/PBT
Slide72
Test Administration Schedules Day 1, Day 2, and Day 3 must be scheduled in order but do not have to be consecutive days.Must be a break between test sessions scheduled on the same dayAzMERIT is untimed.95% of students should finish in estimated timeTest Session must be completed by the end of the day
72
CBT/PBT
Slide73
Computer-Based SchedulingDay 1 (ELA Writing)Must be completed by April 24 including make-up tests.Last day of testing must be scheduled no later than May 6.All make-up testing must be completed no later than May 8.Students within the same school are not required to test on the same day.
73
CBT
Slide74
Paper-Based Scheduling Day 1 (ELA Writing)Must be scheduled April 13 or April 14Last day of testing must be scheduled no later than April 22All make-up tests must be completed no later than April 24.Students in the same grade (gr 3-8) or taking the same EOC test within the same school must test on the same day.
74
PBT
Slide75
Prepare for testing
75
Slide76
All students take Sample Tests (Task 6) prior to testingPractice answering different types of itemsPractice using online tools (CBT only)Verify all students are registered in TIDE
76
CBT/PBT
Slide77
CBT administration
77
Slide78
78
TASK 8
CBT
Computer-Based Testing Window
March 30, 2015–May 8, 2015
*Writing must be completed
by April 24
Slide79
Test Administrators will need:the TA InterfaceFound on the AzMERIT PortalSelect Educators & Test Administrators iconSelect the AzMERIT Test Administration iconLog into the system
79
CBT
Slide80
The TA Interface
80
CBTs
Slide81
The TA Interface
81
CBT
Slide82
PBT Administration
82
Slide83
83
TASK 11 PBT
Paper-Based Testing Window
April 13, 2015–April 24, 2015
Slide84
PBT
Slide85
Test Improprieties
85
Slide86
Incident report
86
PBT
Slide87
After test administration
Returning Test Materials to Measurement Incorporated
87
Slide88
District Test Coordinators ResponsibilitiesEnsuring the secure disposal of scratch/graph paperReporting any testing improprieties to ADEEnsuring the disposal of all the Test Administration Directions and Test Coordinator's Manual for both the district and schoolsAdditional Responsibilities for Computer-Based TestingMonitoring test completion rates in the Plan and Manage Testing section of the Online Reporting System Additional Responsibilities for Paper-Based TestingBoxing materials for return shipping as instructed in this manualEnsuring all scorable and nonscorable test materials are prepared for return by the scheduled retrieval date
88
CBT/PBT
Slide89
Material Return
Packing and Returning Test Materials
Slide90
Return testing materials to Measurement Incorporated.Collect and inventory all scorable and non-scorable materials.Follow the packing and return shipment instructions in the Test Coordinator Manual.
90
TASK 12 PBT
First Day to Call UPS to
Schedule Pick Up
Last Day for Material
Pick Up from District
April 20,
2015
April 30
,
2015
Slide91
PBT
Slide92
Scorable
Packing Diagram
Slide93
Non-Scorable Packing Diagram
Slide94
Prepare Boxes for ShipmentNumber ALL boxes in shipment 1 of X, 2 of X, etc. Start with used (SCORABLE) materialsSign the District Packing List and return to MI in pre-paid envelope from Return KitPlace a UPS return label on each box, being sure to cover the original shipping labelDO NOT remove or cover colored barcoded label identifying your district/schoolContact UPS at 1-800-742-5877 or at www.ups.com 24 hours in advance to schedule pick-up of your test materials
PBT
Slide95
AzMERIT Testing Conditions, Tools, and Accommodations Guidance for Spring 2015
95
Slide96
American Institutes for ResearchAzMERIT Help Desk   Tel 1.844.560.7812   Email: azmerithelpdesk@air.orgChat: http://azmeritportal.org/chat/Arizona Department of EducationMary Pat WoodState Test CoordinatorAzMERIT@azed.gov
Contact Information
96
Slide97
Thank you
97
Slide98Slide99Slide100Slide101
---