The Year Ahead PowerPoint Presentation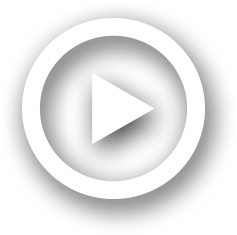 Description
Armenian Genocide Centennial Commemoration. The Armenian Genocide Centennial . Committee—Fresno . is an umbrella association . made up of representative from . the area's religious, educational, social, and political organizations, working together to commemorate and raise awareness about the A.... ID: 189191
Embed code:
Download this presentation
DownloadNote - The PPT/PDF document "The Year Ahead" is the property of its rightful owner. Permission is granted to download and print the materials on this web site for personal, non-commercial use only, and to display it on your personal computer provided you do not modify the materials and that you retain all copyright notices contained in the materials. By downloading content from our website, you accept the terms of this agreement.
Presentations text content in The Year Ahead
Slide1
The Year Ahead
Armenian Genocide Centennial Commemoration
Slide2
The Armenian Genocide Centennial Committee—Fresno is an umbrella association made up of representative from the area's religious, educational, social, and political organizations, working together to commemorate and raise awareness about the Armenian Genocide on its 100th anniversary.
Armenian Genocide Centennial
Committee—Fresno:
Who we are
Slide3
To commemorate the Armenian martyrs who died during the GenocideTo educate others about the Armenian Genocide and historical injustice To inspire people to overcome adversity through the story of the Armenian Genocide
Armenian Genocide Centennial
Committee—Fresno:
Our Goals
Slide4
To attain our goals the Committee is planning various public events including:Construction of an Armenian Genocide MemorialA Fresno Philharmonic concert commemorating the Armenian Genocide (April 25th, 2015)Education outreach for the teaching of the Genocide in area secondary schoolsTown Hall Event (March 18th, 2015): Man's inhumanity to man—the last hundred years.Other cultural programs
Armenian Genocide Centennial
Committee—Fresno:
What we are doing
Slide5
A way to make a lasting impact on the Fresno and regional communityA thought provoking space that would encourage reflection on the Armenian GenocideAn abstract design that would encapsulate Armenians' historical and contemporary existenceA signpost for the future
The Armenian Genocide Memorial:
Introduction
Slide6
Campus of California State University, Fresno:Ability to maintain the site Well-known project approval process Presence of a vibrant and internationally recognized Armenian Studies Program that attracts professors, politicians, and community leaders Long history of Armenian involvement in the University Central, public location in Fresno Possibility to reach thousands of students—the future leaders of this region
The Armenian Genocide Memorial:
Location
Slide7
Engaged the architectural firm of Paul HalajianDesigned a unique monument that is in conversation with other Armenian and genocide monumentsReceived the public support of Fresno State President Joseph CastroUnanimous approval of Campus Planning Committee
The Armenian Genocide Memorial:
Where we are now
Slide8
The Armenian Genocide Memorial:
Site Locatio
n
Slide9
The Armenian Genocide Memorial:The Materials
Nine pillars:
béton brutbases of tufaThe halostainless steelDimensions:31'10'' in diameter
Slide10
The Armenian Genocide Memorial:The Symbolism
Nine pillars:
6 vilayets of Western ArmeniaCiliciaDiasporaRepublic of ArmeniaThe haloConnects all of the pillarsHistorical disjunctionTwo front pillars:One 19', the other 15'
Slide11Slide12
Public Relations:Our logo
Slide13
Our website: agcfresno.orgFacebook page: facebook.com/agcfresnoEmail address: agcfresno@gmail.com
Public Relations:
Online Presence
Slide14
Total Goal: appx. $500,000-525,000Financially: Tax deductible donationsagcfresno.org: donate button linked to Paypal.Checks made out to: PACC-agc Sent to: PACC-agc P.O.Box 28493, Fresno, CA, 93729
Supporting AGC—Fresno
agcfresno.org
---