Space and Missile Defense PowerPoint Presentation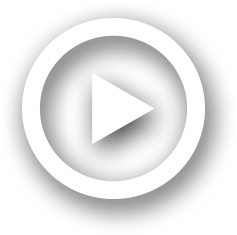 Description
Working Group. 21 May 2015. UNCLASSIFIED. Ms. Rebecca Weirick. Executive Director. Army . Contracting Command - Redstone. Agile – Proficient – Trusted . 1. Agenda. Mission and Vision. Definitions. ID: 702774
Embed code:
Download this presentation
DownloadNote - The PPT/PDF document "Space and Missile Defense" is the property of its rightful owner. Permission is granted to download and print the materials on this web site for personal, non-commercial use only, and to display it on your personal computer provided you do not modify the materials and that you retain all copyright notices contained in the materials. By downloading content from our website, you accept the terms of this agreement.
Presentations text content in Space and Missile Defense
Slide1
Space and Missile DefenseWorking Group21 May 2015
UNCLASSIFIED
Ms. Rebecca WeirickExecutive DirectorArmy Contracting Command - Redstone
Agile – Proficient – Trusted
1
Slide2
AgendaMission and VisionDefinitionsOrganizationACC RSA CustomersProcurement AuthorityContract Directorate/ Division Structure Major Principles of Federal AcquisitionProcurement Life CyclePath of a ProcurementCompetitive Contracting Process
Contracting InteractionsThe Procurement TeamBetter Buying Power (BBP)Building Better Relationships with Gov't
Questions
Slide3
Vision
Mission
3
Agile – Proficient – Trusted
Slide4
ACC-RSA PHASE II GOAL
Able Workforce – Customer Satisfaction – Effective
& Efficient4
Develop
a Strategic Communications Plan (Industry, Internal and Customer)
Implement the Plan
Effective
comms
throughout the Center/Stakeholders (Horizontal/Vertical)
Develop a
Human Capital Plan
Implement the Plan
Improve Morale
Professional, Motivated Workforce
Leverage
existing IT
platforms
Expedite knowledge
transfer
Become data driven
Fully Leveraged IT Capabilities
Establish a program to manage/view incoming work (manage 1N list)
Improve CALT
Ecstatic Customers
Develop
a
plan to manage future budgets
Implement the Plan (**Workload Analysis)
Identify
, plan, and manage
to future budgets
)
Prepared and agile; ready for the future
Establish internal PMR and Self Inspection Program
Develop a Training Plan
Policies & Procedures
Quality & Timely Contracts; On Cost, On Schedule, Outstanding Performance
Strategic
Communications
Ms. Stangle
Customer
Mr. Farrior
Ms. Rodriguez
Human Capital
Planning
IT Solutions
Ms. Day
Ms. Wilson
& Ms. Jordan
Work Quality
Mr. Hayes
Future Budget
Planning
Reduce Contract Lead Times; Improve Business Deals;
Comply with Laws and Regulations
Slide5
DefinitionsAcquisition / ProcurementAcquiring, by contract with appropriated funds, supplies or services by and for the use of the Federal Government It begins at the point when agency needs are established and includes those technical and management functions directly related to the process of fulfilling agency needs by contractContractingpurchasing, renting, leasing, or otherwise obtaining supplies or services from nonfederal sources
Slide6
Army Materiel Command (AMC)General Dennis L. ViaCommanding General4 Star GeneralHeadquartered at Redstone ArsenalArmy's premier provider of materiel readiness:
Major Subordinate CommandsTank and Automotive (TACOM) Life Cycle Management Command (LCMC)Research, Development & Engineering Command (RDECOM)
Army Contracting Command (ACC)Army Sustainment Command (ASC)Aviation and Missile (AMCOM) LCMCCommunications Electronic (CECOM) LCMCJoint Munitions and Lethality (JM&L) LCMCJoint Munitions Command (JMC)Military Surface Deployment and Distribution Command (SDDC)US Army Security Assistance Command (USASAC)
Slide7
Army Contracting Command (ACC)Major General Theodore C. HarrisonCommanding General2 Star GeneralHeadquartered at Redstone ArsenalMission: Provide global contracting support to
Warfighters through the full spectrum of military operations. Six Contracting Centers and Two Subordinate Commands
Slide8
Army Contracting Command – Redstone ArsenalRebecca WeirickExecutive Director (PARC/HCA)COL Michelle SannerDeputy Executive Director (Alt. PARC)Oct. 2014 - Jun. 2015Lisa Stangle
Acting Deputy Executive DirectorJun. 2015
Located in Huntsville, AL17 Buying Directorates
Slide9
We Contract For:Major Weapon System Production/Services  Sustainment
& Support of Sys
25 ACAT 1 and 8 ACAT 2 Programs  Foreign Military SalesResearch Development Technology & Engineering 
Quality of LifeOver 75 systems, programs & organizations  Operational SupportSystems Engineering and Technical Assistance  Range SupportCounter Narcotics Deterrence
 Contingency Support
Concept Development, Prototyping & Limited Production Capability
The Magnitude:
$
24.7B in FY12 contract obligations
&
over 24,600 contract actions in FY12
$20.2B
in FY13
contract obligations & over 22,000 contract actions in
FY13
$17.6B in FY14 contract obligations & over 20,100 contract actions in FY14
Major
Customers
PEO Aviation
PEO Missiles & Space
Army Space &
Msl
Def
Cmd
PEO Combat Support
PEO C3T
Missile Defense Agency
HQ DA G6/CIO
PEO Command & Control
PEO IEWS
PEO Armored Systems
IMA - Redstone Garrison
PEO EIS
OSD Quality of Life
JIEDDO
RDE Command
AMCOM SAMD
AMCOM ALC
U.S.Army
TMDE
OSD CNTPO
JPEO
Chem
& Bio
Army Asymmetric Warfare GroupPEO Soldier
9
Slide10
Contracting (or Procurement) AuthorityThe United States Constitution provides the Federal Government with authority to maintain a militaryTo do so, procurement of supplies and services is necessaryContracting authority for the Army flows as follows:PresidentSecretary of DefenseSecretary of the Army
Commander, Army Materiel Command (AMC)Head of Contracting Activity (HCA)
Principle Assistant Responsible for Contracting (PARC)Contracting Officers
Slide11
Authority to Award ContractsContracting Officers are given the authority (via a warrant) to award contracts on behalf of the Federal GovernmentThey alone have the authority to award, modify, or terminate contractsContracting Officers rely on several groups of people in making contract awards and follow-on administrationContract SpecialistsCost/Price AnalystProgram OfficeOther members of the acquisition team
Slide12
Directorate Structure
Team Leaders and above possess Procuring Contracting Officer
warrants
Slide13
Division Chief DutiesOversee all requirementsEnsure mission is carried outBrief senior leadership on effortsStrategic leadership view of organizationEnsure division pursues organizational goalsWork with program/requirements officeWork with other division chiefs on organizational challengesRegular communication with COCOs, team leaders, customers and industryServe on special projects – source selections, interview panelsPersonnel concernsManage personnel and workload
Ensure training and development for division and themselves
Slide14
Contracting Officer DutiesOversee all requirementsBrief Division Chief on effortsDaily contact with program/requirements office to strategize and resolve contract issuesDaily contact with contract specialists to review work and resolve issuesRegular communication with division chief, group chief, buyers, customers and industryEnsure training and development for team and themselvesServe as acting Division Chief as necessary
Slide15
Contract Specialist DutiesOversee all assigned requirementsDaily contact with Contracting OfficerWork with program/requirements office on contract issues and requirementsProposal analysisContract negotiationsWork with offices such as legal, small business, competition advocate, DCAA, DCMADaily interaction with teammates to resolve issuesServe on special projects Contract Specialist training and development
Slide16
Major Principles of Federal AcquisitionCompetition (vs. sole or limited source)Transparency (open to the public—synopsis)Best value decisionsPreference for commercial itemsFair and reasonable priceEthical conductSocial/industrial base goals SBs, SDBs, SDVOSBs, WOSBs
Multiple sources to maintain industrial base
Slide17
Procurement Life Cycle
Slide18
The Path of a ProcurementEstablishment of a bona-fide needFunding is committed for the needRequirement is refinedRequirement is advertised to public
Solicitation released to publicContractors submit proposals
Proposals are evaluatedNegotiations may be heldContract Awarded
Slide19
Competitive Contracting Process
Slide20
Other Reviews Prior to AwardOperations Security – review of information that will be released to the public, if there are concernsOfficial pricing Review – Contractor submits cost and pricing data > $700KField Pricing Support – DCAA Audit – fixed price >$10M and cost type > $100MPre Award Survey – review of contractor's financial, organizational and operational status before award to determine responsibility and eligibility for awardSubcontracting Plan > $650K and large business, must go to small business office for review
Equal Employment Opportunity > $10M, ensure the contractor is in compliance with nondiscrimination regsCongressional Notification for Award > $6.5M
Slide21
Contracting Interactions
PCO/ Contract Specialist
PricingLegalDCAA DCMA
Program Requirements Office
Contractors
Regulations: FAR
DFARSAFARS
Competition Advocate
Small Business
Leadership
Slide22
Program OfficeDefines the requirementResponsible for acquisition planningConducts market researchCoordinates with customers/end usersMonitors contractor performance after awardNominates Contracting Officer Representatives (COR)
Slide23
Reports to the PresidentProvides financial, contractual and training/counseling help to small businesses
Screens proposed Federal acquisitions for small business set-aside suitability
Oversees more agencies then TACOM LCMCOffice ofSmall Business Programs
Small Business Administration
Procurement Center Representative (PCR)Offices are located at
each Federal Contracting Activity
Advises small businesses and conducts a Small Business outreach program
Reviews and evaluates all varieties of acquisition planning documents
Monitors and reports on performance against the activity's Small Business goals
Slide24
Competition AdvocateThe Competition in Contracting Act (41 U.S.C. 253) requires that Federal Government contracts be awarded through the use of full and open competitionLimited exceptions are permitted, provided a justification is approvedEach Head of the Contracting Activity must appoint a Competition Advocate to review proposed noncompetitive actionsCompetition Advocate coordination and/or approval is required for all such actions >$650K
Slide25
General Counsel (Legal Office)FAR requires legal review of contracting actionsEach activity coordinates with General Counsel as to which actions require reviewTypical documents reviewed are acquisition plans, solicitations, contracts, unauthorized commitments, protests, and terminations
Slide26
DCAAResponsibilities and Duties:Perform all needed contract audits for DoDProvide accounting and financial advisory services to DoD (and civilian agencies when requested) acquisition and contract administration components during all contract phases:Pre-awardContract execution
Settlement (contract closing)
Slide27
DCAA Audits Through Various Phases ContractPre-award
Accounting System
Estimating System
Proposal Review
- Labor Rates
- Indirect Rates
- Materials
- ODCs
Throughout
Contract Life
Annual Incurred Cost Reviews
Real
Time Labor
Provisional Billing Rates
Progress Payments
Vouchers
Accounting System
Contract Completed
Contract Closing
Slide28
DCMAProvides Administrative Contracting Officer (ACO) servicesHelps develop Requests for Proposals (RFPs) other solicitation packages, and contractsSupports source selection actionsEvaluates contractor proposal and pricing dataSupports contract negotiationsConducts formal and informal Pre-award surveys
Slide29
Better Buying Power (BBP)Frank Kendall III, Undersecretary of Defense for Acquisition, Technology and Logistics.The Pentagon is looking for new ways to partner with industry to help improve the procurement process thereby benefitting both parties.Office of the Secretary of Defense introduced BBP initiatives in 2010 aimed at improving the productivity of the Defense Department's acquisition of both products and services.Understand BBP is not a magic overnight fix; rather the goal is continuous, incremental improvement.
Slide30
Better Buying Power"Defense acquisition is a complicated business, with many independent actors and actions that all need to be executed professionally and with sound judgment to achieve success across the wide variety of product and service types DOD acquires.""Better Buying Power is at heart a pragmatic and ongoing search to identify and reinforce all the many actions that contribute to increased productivity."________________________________Better Buying Power 4 Years On: Is It Making a Difference? Frank Kendall, Defense One, April 2014.
Slide31
Better Buying PowerThere have been three BBP initiatives released by OSD:Develop critical thinking skills and better decision making toolsStreamline management and processesDevelop the best defense productsForge better relationships with industryPromote competitionIncentivize productivityControl lifecycle costsImprove professionalismBBP has been successful but this is an ongoing processWe must continue to use the practices and policies that have worked and incorporate new initiatives on the way to being more efficient
Slide32
Relationships with the Government……and contractor can be a powerful team.We need each otherSatisfy requirements, build businessesBuild the relationship - trust…must be at an "Arm's Length."
Federal law, regulations, rulesEnsure fairness, protect taxpayer…are better the earlier you get involved.
Ask questions to ensure an adequate proposal is submittedCall the Contract Specialist (buyer)Call the Procuring Contracting Officer (PCO)…doesn't stop with award.Monitor your contractDon't hide issuesCall the Contracting Officer Representative (COR), buyer and PCO…work better with open communication.Work with the Government to seek resolutions
Slide33
Questions?
Slide34
---