USASMDC/ARSTRAT Update 2012 AUSA Missile Systems Conference PowerPoint Presentation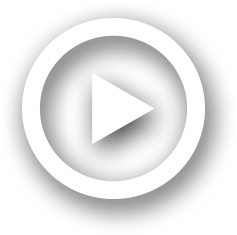 Description
Maximizing Capabilities and Targets of Opportunities in Austere Times.  . Mr. Tom Webber. Deputy Director. USASMDC/ARSTRAT Technical Center. Our Reporting Chain. USASMDC / ARSTRAT. JFCC IMD. ". Three Hats. ID: 668334
Embed code:
Download this presentation
DownloadNote - The PPT/PDF document "USASMDC/ARSTRAT Update 2012 AUSA Missile..." is the property of its rightful owner. Permission is granted to download and print the materials on this web site for personal, non-commercial use only, and to display it on your personal computer provided you do not modify the materials and that you retain all copyright notices contained in the materials. By downloading content from our website, you accept the terms of this agreement.
Presentations text content in USASMDC/ARSTRAT Update 2012 AUSA Missile Systems Conference
Slide1
USASMDC/ARSTRATUpdate2012 AUSA Missile Systems ConferenceMaximizing Capabilities and Targets of Opportunities in Austere Times 
Mr. Tom Webber
Deputy Director
USASMDC/ARSTRAT Technical Center
Slide2
Our Reporting Chain
USASMDC / ARSTRAT
JFCC IMD
"
Three Hats
"
Our Mission
USASMDC/ARSTRAT conducts space and missile defense operations and provides planning, integration, control and coordination of Army forces and capabilities in support of U.S. Strategic Command missions; serves as the Army force modernization proponent for space, high altitude and global missile defense; serves as the Army operational integrator for global missile defense; and conducts mission-related research and development in support of Army Title 10 responsibilities.
Assigned as Commanding General Joint Functional Component Command for Integrated Missile
Defense.
Slide3
Organization
Provide trained and ready Space and Missile Defense forces and capabilities to the Warfighter and the Nation (today)
Build future Space and Missile Defense forces (tomorrow)
Research, test, and integrate Space, Missile Defense, cyber, directed energy, & related technologies (day-after-tomorrow)
Three Core Tasks:
1732 - Military
910 - Department of the Army Civilians
2790 - Contractors
Personnel:
Slide4
Gold: Space Ops
Red: Missile Defense Ops
Blue: SATCOM
White: HQs, FWC, Technical Center and Army Astronauts
A Global Command
Uniquely Organized – Geographically Well-Positioned
HQs USASMDC / ARSTRAT
AN/TPY-2 Forward Based Mode - Turkey
AN/TPY-2 Forward Based Mode - Israel
Regional
SATCOM
Support
Center
(RSSC)
49
th
Missile Defense
Battalion (GMD)
Regional SATCOM
Support Center
Regional
SATCOM
Support Center
Army Astronaut
Detachment
Huntsville, AL
Technical Center
Future
Warfare
Center
TCM- Space & Global Missile Defense (SGMD)
A&B Co/53
rd
Signal Battalion
(Payload Control)
C Co/53
rd
Signal Battalion
(Payload Control)
D Co/53
rd
Signal Battalion
(Payload Control)
E Co/53
rd
Signal Battalion
(Payload Control)
Joint Tactical Ground Station (JTAGS) – EUCOM
JTAGS-CENTCOM
Army Space
Support Teams
Commercial
Imagery Team
Space Support
Elements
JTAGS-Korea
US Army Kwajalein Atoll / Reagan Test
Site
(USAKA/RTS)
Colorado Springs, CO
100
th
Missile Defense Brigade
(Ground-Based Mid-Course Defense)
1
st
Space Brigade
JTAGS-Japan
Global SATCOM
Support
Center (GSSC)
Future Warfare Center
AN/TPY-2 Forward Based Mode - Japan
100
th
MD
Bde
Det
, VAFB, CA
Slide5
Operations (today) Deliverables:On any given day – provide more than 840 Operational Forces
Support ARFORGEN Cycle of 1:2 AC/1:4 RC with 6 Army Space Support Teams (ARSST), 1 Commercial Imagery Teams (CIT), and 2 Space Support Teams/Detachments (SST/D)
US-based, forward-stationed or deployed
Support missile defense and space operations / requirements
Support to Key Named Operations
Enduring Freedom
Iraqi Freedom/New Dawn
Odyssey Dawn/Unified Protector
Tomodachi
Other Events
Defense Support to Civilian Authorities
Missouri and Southeast United States Tornado Recovery Efforts
Exercises
Provide
Missile defense crews 24/7/365, protecting 300 million Americans
Theater missile warning to deployed forces – 4 JTAGS
Wide-band satellite communications services and support – 5 Wideband SATCOM Operations Centers (WSOC)
Joint Friendly Force Tracking
Space based imagery to ground forces (CIT and Geospatial Intelligence)
Space Tracking and Space Situational Awareness capabilities
Operational support for Human Space Flight programs
Life cycle management for Army Space Professionals –
Proponent for FA40
Slide6
Deliverables:TRADOC's Army proponent for Space, Global Missile Defense (GMD), and High Altitude (HA)Generate Space, GMD and HA requirements for the ArmyDevelop Doctrine, Organizations, Training, Materiel, Leader Development, Personnel and Facilities for future
Space and GMD forces
Develop
Space and GMD doctrine; provide doctrinal input to the six warfighting functions
Develop, synchronize and integrate Space,
GMD,
and
HA capabilities
into
the Army Concept Framework
Develop the organization
for
Army Space and Missile Defense Forces
Train and educate the Army's
Space and Missile Defense professionals
– Recognized as an Institute of ExcellenceConduct Army Concept Development, War Gaming,
and Experimentation for Space, GMD, and HA
Capability Development (tomorrow)
Key Efforts
Army 2020 Task Force
Army Concept Framework
Profession of Arms Campaign
Army Space Operations White Paper
Unified Quest 2012
Vigilant Shield 2012
Schriever Wargame 2012
High Altitude Strategy
Combat
SkySat
Demonstration
Joint Friendly Force Tracking Support
JTAGS Capabilities Needs Analysis
Operationally Responsive Space
Perform studies and analysis, modeling and simulation of Space, GMD, and HA capability development for Army requirements
Support Army leader development – teach space operations at all levels of leader education
Slide7
Materiel Development (day-after-tomorrow)Deliverables:Operate U.S. Army Kwajalein Atoll/Reagan Test Site (USAKA/RTS)Major Range and Test Facility Base (MRTFB)
Space Surveillance/Space Situational Awareness
Lead Space, High Altitude and Missile Defense Research and Development Initiatives
Develop
Nano
-satellite technologies:
Executing Agent with program management responsibilities
for
the Long Endurance Multi Intelligence Vehicle (LEMV)
program
Develop Solid State Laser capability – Directed Energy
Develop High Power Microwave systems and other technologies for Counter-IED
Project Manager for
Advanced Hypersonic Weapon (AHW) development
Research and develop cyber capabilities to support Army Cyber Command
and increase Mission Assurance
Spearheading Electric Fires initiative for HQDA with DA G2, TRADOC (FCOE & MCOE), and ARCYBER
Key EffortsNano-Satellite Technologies
SMDC-ONE launched 2010
Kestrel Eye planned for 2013
SMDC
Nano
-Satellite Program JCTD
Soldier-Warfighter Operationally Responsive
Deployer
for Space (SWORDS) JCTD
High Energy Laser Technology Demonstrator
Successful demonstration of beam control system against mortars in design reference mission scenarios 1QFY12
LEMV operational deployment in 2012
AHW
Successful Flight Test (FT-1A) on 17 November 2011
Counter-IED
LightGuard
Minotaur Early User Test
Slide8
Advanced Hypersonic Weapon (AHW)Key PointsMission
Cooperatively develop an alternative vehicle to broaden research and development and reduce risk to the Prompt Global Strike program.
Helps fill the conventional strike gap
Discernible non-ballistic trajectory
Maneuverability for over flight avoidance
Compatible
with
U.S. Air Force (USAF) land-based continental US deployment
Conventional payload delivery capability
within Conventional Prompt Global Strike timeline requirements
Advances state-of-the-art for thermal protection system materials and navigation, guidance & control
Successful Flight Test on 17 Nov 11
Slide9
25K Transportable Target Launcher and Economical TBM (ET-1)Key PointsMission
Launches Targets Weighing up to 25,000 Lbs From Remote Sites / Provides a Low Cost Target Vehicle Representative of Tactical Ballistic Missile Threats
One of three component programs which seek to advance army integrated missile defense operational testing capability
Unguided, unitary, rail launched and spin stabilized missile
Length = 183.5", Diameter = 14"
Down Range: 100 Km, Altitude: 80 Km
Low cost tactical ballistic missile target with cost goal < $350 K ea (not including deployment cost); Current program funding will allow for 3 sets of hardware.
GFE Rocket Motor - 1000+ surplus motors available; dual thrust solid propellant; excellent safety record
Slide10
High Energy Laser Mobile Demonstrator(HEL MD)Key Points
Mission
Demonstrate that a Mobile Solid State Laser (SSL) Weapon System Can Provide Effective Counter Rocket, Artillery, and Mortar (C-RAM) and Counter Unmanned Aerial Vehicle (C-UAV) Capabilities in a Relevant Operational Environment
Capable of Wide Range of RAM and UAV Engagements
Integrated with Army Organic Battlefield Sensors and C3I
Low Power Testing Completed – Dec 2011
45 of 45 mortar rounds successfully tracked
Laser Installation and Check Out – Nov 2012
High Power (10 kW IPG) Field Tests with Adaptive Optics – Jan 2013
Fuel efficient – takes less than 2 cups of diesel to fire a 100 kW laser for a 4 second lethal engagement.
Slide11
Launch on DemandOptimized Orbit PlacementCOCOM Launch Operation FlexibilityRapid Augmentation in Event of Hostilities via Low Cost Deployable Launcher
SWORDS
Graphical User Interface on Personal Digital Assistant (PDA)
Same Pass Tactical User Tasking and Image Delivery
Store / Forward Imagery Passing
Tasking, Processing, Exploitation and Dissemination (TPED) Integration
Kestrel Eye
Space & Missile Defense Command (SMDC) Nanosatellite Program (
SNaP)
Soldier-Warfighter Operationally Responsive
Deployer
for Space
SWORDS)
Functionally effective Data/Comm Capability
Low Burden Beyond Line of Sight (BLOS) Capability
Multi-functional relay Capability
Tailored Constellation Mission Matching
SNaP
Responsive Space Initiatives – JCTD Focus
Kestrel Eye
Slide12
Closing ThoughtsUSASMDC/ARSTRAT is the Army Service Component to USSTRATCOMJFCC-IMD is the functional component to USSTRATCOM for Missile Defense
CG USASMDC/ARSTRAT commands JFCC IMD because of the capabilities USASMDC/ARSTRAT contributes as the ASCC Uniquely Organized
Operations: 1
st
Space Brigade, 100
th
Missile Defense Brigade
Capability Development: Future Warfare Center
Materiel Development: Technical Center
Geographically Well-positioned
Huntsville: co-located with MDA, AMC/AMCOM/ACC, PEO Missiles and Space, PEO Aviation, MSIC, NASA, and the technical base there
Colorado Springs: co-located with MDA, NORTHCOM, US Air Force Space Command, JFCC IMD, and the technical base there
Providing critical capabilities to Combatant Commanders and Warfighters
Slide13
Questions
Slide14
---