By: Leigh Twigg PowerPoint Presentation, PPT - DocSlides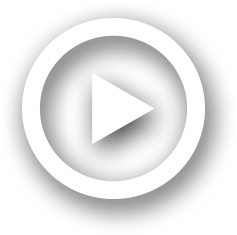 Description
Gina had been saving her . allowance. for months so she could buy her mother a birthday gift.. allowance. Getting money for doing chores or helping at home. Say the word. allowance. Would someone get an . ID: 316583
Embed code:
Download this presentation
DownloadNote - The PPT/PDF document "By: Leigh Twigg" is the property of its rightful owner. Permission is granted to download and print the materials on this web site for personal, non-commercial use only, and to display it on your personal computer provided you do not modify the materials and that you retain all copyright notices contained in the materials. By downloading content from our website, you accept the terms of this agreement.
Presentations text content in By: Leigh Twigg
Slide1
By: Leigh Twigg
Slide2
Gina had been saving her allowance for months so she could buy her mother a birthday gift.
Slide3
allowance
Getting money for doing chores or helping at home
Slide4
Say the word
allowance
Slide5
Would someone get an allowance for doing the dishes or breaking them?
Slide6
Mom looked rosy and bright like the morning sun.
Slide7
rosy
Looks pink
Slide8
Say the word
rosy
Slide9
Which of these are rosy?
A sunburn or dark brown hair
Slide10
Grandma was thrifty so she always looked for a good bargain on the things she bought.
Slide11
thrifty
When you are careful about spending money
Slide12
Say the word
thrifty
Slide13
Are you thrifty if you don't care about the price or if you look for sales?
Slide14
The girl was industrious because she worked hard at the diner after school.
Slide15
industrious
Hard working
Slide16
Say the word
industrious
Slide17
Would you be an industrious worker if you worked hard or if you were lazy?
Slide18
Mom found a great bargain on the new shoes.
Slide19
bargain
When you didn't have to pay much to buy something good
Slide20
Say the word
bargain
Slide21
Which would be a bargain for the candy bar?
$0.50
$5.00
Slide22
The shoes were delivered to the store.
Slide23
delivered
When you take something from one place to another
Slide24
Say the word
delivered
Slide25
Which one might be delivered to a school?
Slide26
The shoes were spoiled by the mud.
Slide27
spoiled
Damaged or ruined
Slide28
Say the word
spoiled
Slide29
Which one is spoiled?
Slide30
Mom had to boost me up to see the bird's nest.
Slide31
boost
When you lift him or her up to reach something
Slide32
Say the word
boost
Slide33
Would you need a boost to touch the ceiling or the floor?
Slide34
My sneakers are so comfortable.
Slide35
comfortable
Feel good just as you are
Slide36
Say the word
comfortable
Slide37
Which chair would be more comfortable?
Slide38
She exchanged her money for the store's shoes.
Slide39
exchanged
When you give something and you get something in return
Slide40
Say the word
exchanged
Slide41
What are some things you might exchange money for at school?
Slide42Slide43Slide44Slide45
---