"EMS" in the New Healthcare Environment PowerPoint Presentation, PPT - DocSlides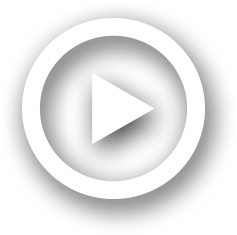 Description
© 2015 MedStar Mobile Healthcare. About MedStar…. G. overnmental agency (PUM) serving Ft. Worth and 14 Cities. Self-Operated. 980,000 residents, 421 Sq. miles. Exclusive provider . -. emergency and non emergency. ID: 649883
Embed code:
Download this presentation
DownloadNote - The PPT/PDF document ""EMS" in the New Healthcare Environ..." is the property of its rightful owner. Permission is granted to download and print the materials on this web site for personal, non-commercial use only, and to display it on your personal computer provided you do not modify the materials and that you retain all copyright notices contained in the materials. By downloading content from our website, you accept the terms of this agreement.
Presentations text content in "EMS" in the New Healthcare Environment
Slide1
"EMS" in the New Healthcare Environment
© 2015 MedStar Mobile Healthcare
Slide2
About MedStar…
Governmental agency (PUM) serving Ft. Worth and 14 CitiesSelf-Operated980,000 residents, 421 Sq. milesExclusive provider
-
emergency and non emergency
125,000 responses annually450 employees$37.5 million budgetNo tax subsidyFully deployed system status managementMedical Control from 14 member Emergency Physician's Advisory Board (EPAB)Physician Medical Directors from all emergency departments in service area + 5 Tarrant County Medical Society reps
Slide3
Frenetic Change
Slide4
The all-cause 30-day hospital readmission rate among Medicare fee-for-service beneficiaries plummeted further to
approximately 17.5 percent in 2013, translating into an estimated 150,000 fewer hospital readmissions between January 2012 and December 2013.
This
represents an 8 percent reduction in the Medicare
fee-for service all-cause 30-day readmissions rate.
http://innovation.cms.gov/Files/reports/patient-safety-results.pdf
Slide5
Readmission reduction: A losing battle?
October 16, 2014Readmissions may be "beyond a hospital's control," according to a new study published in the American Journal of Managed Care.They
gave half the patients an intervention featuring pre-discharge education and planning, post-discharge follow-up, an available hotline and "bridging" techniques such as daily symptom checks
.
Linden and his coauthor, Susan W. Butterworth, Ph.D., found no statistical difference in readmissions between the two groups after both 30-day and 90-day periods, although mortality was lower in the intervention group than the control group.
http://
www.ajmc.com/publications/issue/2014/2014-vol20-n10/a-comprehensive-hospital-based-intervention-to-reduce-readmissions-for-chronically-ill-patients-a-randomized-controlled-trial/3
Slide6
The research found only a single instance where a patient received same-day care from a PCP, and in that case the issue was dealt with without requiring emergency care. Linden and Butterworth cited several cases in which patients sought an appointment with their PCPs for non-emergency conditions but were sent to the emergency room or unable to make an appointment for weeks
.To enhance the innovative nature of the intervention, 2 post discharge
components were added—motivational interviewing–based
health coaching (MI) and
symptom monitoring using interactive voice response (IVR). MI is a standardized, evidence-based health coaching approach described as a "collaborative, goal-oriented style of communication with particular attention to the language
of change."Although the Transitional Care Model sometimes includes home visits, we did not
include this in the intervention due to funding constraints and the lack of evidence that it is a compelling component.
Slide7
Take-Away Points from the Research:
Our results suggest the need to continue experimenting with new interventions targeting readmissions, especially for severely ill patients. Our
addition of interactive voice response and motivational interviewing–based health coaching to the transitional care model did not improve outcomes.
Our
findings suggest that correcting improper use of the inhaler and increasing adherence to inhaled medications may reduce 90-day mortality for chronic obstructive pulmonary disease patients.Hospitals, without collaborative relationships with community-based providers, may have limited ability to reduce readmissions, as they cannot ensure timely and continuous care for patients after discharge.
A challenging road lies ahead for stand-alone community hospitals seeking to decrease readmissions and avoid financial penalties.
Slide8
How house calls can cut down on hospital readmissionsThe Valley Hospital in New Jersey sends medical teams to patients' homes to coordinate follow-up careBy Leslie Small
April 23, 2015The healthcare industry abounds with new ideas to reduce unplanned hospital readmissions and emergency department (ED) visits, but a New Jersey hospital has turned to a seemingly old-fashioned medical strategy--the house call.The Valley Hospital in Ridgewood, New Jersey, launched its Mobile Integrated Healthcare Program in August 2014 to provide "proactive, post-discharge home check-ups" to patients with cardiopulmonary disease who are at high risk for readmission and either declined or didn't qualify for home care services
, according to a statement from the hospital.
In
the program, a team composed of a paramedic, an emergency medical technician and a critical care nurse conducts a physical exam of the patient, offers medication education, reinforces discharge instructions, completes a safety survey of the patient's home and confirms that the patient has made a follow-up appointment with a physician.http://www.fiercehealthcare.com/story/how-house-calls-can-cut-down-hospital-readmissions/2015-04-23
Slide9
Hospitals' Goal: Empty Beds 08.21.15 by Bill Santamour H&HN Editor
"IF OUR BEDS ARE FILLED, IT MEANS WE'VE FAILED." That's the striking message in an ad I came across for Mount Sinai Hospital, and it could speak for hospitals across the nation as they transform from being strictly providers of care to promoters of health. The ad does a good job of explaining in lay terms how the new focus on population health management means that "instead of receiving care that's isolated and intermittent, patients receive care that's continuous and coordinated, much of it outside the traditional hospital setting." It spotlights Mount Sinai's "tremendous emphasis on wellness programs"; its
Mobile Acute Care Team
, which treats patients at home for certain conditions that otherwise would land them in the hospital
; and its Preventable Admissions Care Team aimed at averting readmissions by providing both medical care and help with nonmedical factors that impact health and access to care, like housing and literacy. Not a lot there that hospital leaders don't already know, of course, but you've got to admit, the headline's a grabber.http://www.hhnmag.com/Daily/2015/August/weekly-reading-icd10-mcdonalds-xenotransplants-blog-santamour?
Slide10
ICAHN SCHOOL OF MEDICINE AT MOUNT SINAIProject Title: "Bundled Payment for Mobile Acute Care Team Services"Geographic Reach: New YorkEstimated Funding Amount: $9,619,517
Summary:The Icahn School of Medicine at Mount Sinai project will test Mobile Acute Care Team (MACT) Services, which will utilize the expertise of multiple providers and services already in existence in most parts of the United States but will transform their roles to address acute care needs in an outpatient setting. MACT is based on the hospital-at-home model, which has proven successful in a variety of settings. MACT will treat patients requiring hospital admission for selected conditions at home. The core MACT team will involve physicians, nurse practitioners, registered nurses, social work,
community paramedics
, care coaches, physical therapy, occupational therapy and speech therapy, and home health aides. The core MACT team will provide essential ancillary services such as community-based radiology, lab services (including point of care testing), nursing services, durable medical equipment, pharmacy and infusion services, telemedicine, and interdisciplinary post-acute care services for 30 days after admission. After 30 days, the team will ensure a safe transition back to community providers and provide referrals to appropriate services.
http://innovation.cms.gov/initiatives/Participant/Health-Care-Innovation-Awards-Round-Two/Icahn-School-Of-Medicine-At-Mount-Sinai.html
Slide11
CP MEDICAL
CTR-DAVIES HOSP
SAN FRAN
CA
0.05%
0.01%0.01%0.00%
CP MEDICAL CTR-PACIFIC HOSP
SAN FRAN CA0.27%
0.00%
0.01%
0.17%
CHINESE HOSPITAL
SAN FRAN
CA
0.55%
0.51%
2.16%
2.12%
KAISER FOUNDATION SAN FRAN
SAN FRAN
CA
0.00%
0.00%
0.06%
0.00%
SAINT FRANCIS MEMORIAL HOSPITAL
SAN FRAN
CA
0.18%
0.42%
0.53%
0.22%SAN FRANCISCO GENERAL HOSPITALSAN FRAN CA0.15%0.25%0.24%0.34%ST MARY'S MEDICAL CENTERSAN FRAN CA0.15%0.03%0.16%0.25%UCSF MEDICAL CENTERSAN FRAN CA0.10%0.02%0.23%0.34%ST ROSE HOSPITALHAYWARDCA0.55%0.58%1.06%1.23%LODI MEMORIAL HOSPITALLODICA0.08%0.06%0.10%0.35%EL CAMINO HOSPITALMOUNTAIN VIEWCA0.00%0.00%0.43%0.75%MILLS-PENINSULA MEDICAL CENTERBURLINGAMECA0.18%0.06%0.00%0.02%
Slide12
BAYLOR ALL SAINTS
FORT WORTH
TX
0.00%
0.00%
0.00%
0.00%BAYLOR SURGICAL HOSPITALFORT WORTH
TX0.00%
0.00%2.76%
3.00%
JPS HEALTH NETWORK
FORT WORTH
TX
0.08%
0.03%
0.03%
0.08%
PLAZA MEDICAL CENTER
FORT WORTH
TX
0.30%
0.12%
0.00%
0.00%
THR - FORT WORTH
FORT WORTH
TX
0.59%
0.32%
0.19%
0.11%
THR - ALLIANCEFORT WORTHTXN/AN/A0.00%0.08%THR-SOUTHWESTFORT WORTHTX0.01%0.00%0.01%0.08%NORTH SHORE UNIVERSITYMANHASSETNY1.00%0.98%0.55%0.39%DUKE HEALTH RALEIGH HOSPITALRALEIGHNC0.06%0.00%1.43%1.10%REX HOSPITALRALEIGHNC0.15%0.08%0.04%0.07%WAKEMED, RALEIGH CAMPUSRALEIGHNC0.28%0.42%0.38%0.00%RENOWN REGIONALRENONV0.31%0.10%0.27%0.02%
RENOWN SOUTH MEADOW
RENO
NV
0.00%0.00%0.12%0.10%NORTHERN NEVADA MEDICAL CENTERSPARKSNV0.04%0.13%2.11%1.42%
Slide13
Emergency
Medical
Services?
Slide14
Conundrum…
Misaligned IncentivesOnly paid to transport"EMS" is a transportation benefitNOT a medical benefit
Slide15
Our Role?"Emergency medical services (EMS) of the future will be
community-based health management that is fully integrated with the overall health care system. It will have the ability to identify and modify illness and injury risks, provide acute illness and injury care and follow-up, and contribute to the
treatment of chronic conditions
and
community health monitoring. This new entity will be developed from redistribution of existing health care resources and will be integrated with other health care providers and public health and public safety agencies. It will improve community health and result in more appropriate use of acute health care resources. EMS will remain the public's emergency medical safety net."
Slide16Slide17Slide18Slide19
Mobile Integrated
Healthcare
EMS Loyalty Program
System Abusers
9-1-1 Nurse Triage
CHF/High Risk Dx ReadmissionsObservational Admission AvoidanceHospice Revocation Avoidance
Home Health PartnershipPatient Navigation vs. Primary Care
Slide20
Mobile Integrated
Healthcare
EMS Loyalty Program
System Abusers
9-1-1 Nurse Triage
CHF/High Risk Dx Readmissions
Observational Admission AvoidanceHospice Revocation AvoidanceHome Health Partnership
Patient Navigation vs. Primary Care
Slide21Slide22
Texas is 'Different'
Slide23
Readmission Avoidance
At-Risk for readmissionReferred by cardiac case managersRoutine home visits In-home education!Overall assessment, vital signs, weights, 'environment' check, baseline 12L ECG, diet compliance, med complianceFeedback to primary care physician (PCP)
Non-emergency access number for episodic care
Decompensating?
Refer to PCP earlyIn-home diuresis
Slide24
"Before
I started this program I was sick every day; I was going to the emergency room nearly every day
."
"I
have learned more in the last three months from John and you
than
I have ever learned from the doctors, the hospitals, or the emergency rooms."
"Since this program, I have not had any pain medicines and have not been to the emergency room. I am keeping up with my doctor's appointment and my MHMR appointments."
Antoine Hall, MIH/CHP PatientEnrolled 11/20 – 12/29/13
Used by special permission from Antoine Hall
The
Real
Benefits:
Slide25
Antoine Analysis
Before
After
Change
Avg. Payment
Expenditure SavingsAmbulance Transports11
0-11
$427 ($4,697)ED Visits
120
-12
$774
($9,288)
Inpatient Admissions
4
0
-4
$9,203
($36,812)
MIH Visits
22
MIH Visit Expenditure per Contact
$75
MIH System Costs
$1,650
Healthcare System Savings
($49,147)
Slide26Slide27
1115 WaiverPartnership with John Peter Smith Health Network to
expand:Readmission Prevention9-1-1 Nurse TriageHigh Utilizer GroupObs Admit Avoidance
Slide28Slide29Slide30Slide31
Readmit Program Analysis
June 2012 - June 2015
JPS & THR Combined
Patient Enrollments (1, 3)
119
30 Day ED Visits
30 Day Admissions
Count
43
33
Rate
36.1%
27.7%
Rate Reduction (2)
63.9%
72.3%
Expenditure per Admission (4)
$
10,500
Admissions Avoided
86
Expenditure Savings
$ (903,000)
Admission Savings Per Patient
$ (7,588)
Notes:
1. Patient enrollment criteria
requires a prior 30-day readmission
and the
referral source expects the patient to have a 30-day readmission2. Compared to the anticipated 100% readmission rate3. Enrollment Period at least 30 days and less than 90 days4. http://www.hcup-us.ahrq.gov/reports/projections/2013-01.pdf
Slide32
Notes:
1. Average scores of pre and post enrollment data from EuroQol EQ-5D-3L Assessment Questionaire
2. Score 1 - 3 with 3 most favorable
3. Score 1 - 10 with 10 most favorable
Patient Self-Assessment of Health Status (1)
As of:
6/30/2015
High Utilizer Group
Readmission Avoidance
Enrollment
Graduation
Change
Enrollment
Graduation
Change
Sample Size
55
41
Mobility (2)
2.33
2.55
9.4%
2.37
2.41
1.7%
Self-Care (2)
2.65
2.82
6.4%
2.54
2.76
8.7%
Perform Usual Activities (2)
2.24
2.58
15.2%
2.27
2.51
10.6%
Pain and Discomfort (2)
1.98
2.52
27.3%
2.44
2.68
9.8%
Axiety/Depression (2)
2.11
2.51
19.0%
2.32
2.63
13.4%
Overall Health Status (3)
5.18
6.85
32.2%
4.88
6.78
38.9%
Slide33
Select Comments:
​Client states ''You care more about my health than I do."
"​Keep the same compassionate, excellent people you have working for you now and your service will continue to be great! Everything was perfect, a 10!"
​"yall have been off the charts helpful" "no complaints" "glad the hospital got it going for me"
​"Thank you very much!  We couldnt have done this without you!"
"The medics spent lots of time with me and provided very useful information.  I really loved the program.  They were very friendly and did an awesome job."
​"I love y'all, wonderful, Y'all 2 have been really big help and great with patience with me even
though I'm a hard headed lil ol lady."
Mobile Healthcare Programs
Patient Experience Summary
Through June 30, 2015
Program
HUG
CHF
Overall
Avg
Medic Listened?
4.98
4.86
4.92
Time to answer your questions?
4.96
4.86
4.91
Overall amount of time spent with you?
4.98
4.86
4.92
Explain things in a way you could understand?
4.98
4.92
4.95Instructions regarding medication/follow-up care?4.984.824.90Thoroughness of the examination?4.964.844.90Advice to stay healthy?4.964.92
4.94
Quality of the medical care/evaluation?
4.98
4.854.92Level of Compassion4.984.854.92Overall satisfaction
4.92
4.85
4.89
Recommend the service to others?
97.8%
100.0%
98.9%
Slide34
Home Health IssuesInstantly penalized for readmissionsNo more hospital referrals
CMS Penalties for home health comingHigh cost of night/weekend demand servicesDon't know when their patients call 911Consult to < admission
Slide35
Home Health Partnership
Slide36
Client:
XXXX, Oscar A – 19XX-12-18
Program
:
Home HealthStatus: Active
Referring Source: Klarus
Visit Date: 6/15/2015
Visit Type: Home Visit
Visit Acuity: Unscheduled
Visit
Visit
Outcome:
AMA
Transport Resource:
N/A
Response
Number:
150615012
Note By:
Tim
Gattis
Home Health
Care Coordination Examples
Slide37
Note: AOSTF
28 yo male sitting on couch. He states that he is SOB, his abdomen is distended and his legs are swollen all of this since 2000 this evening. He also reports his pump was alarming starting at 2100 and he shut it off.
Pt
. requires
Milrinone continuous infusion and the pump was reading a high pressure alarm. Pt. also reports a cough this evening. In reviewing his HX he has CHF with an EF of 20-25% and CKD. He reports he feels like he always does when he gets fluid overloaded. Pt. also reports a 4 lb. weight gain in the last 24 hrs. Upon exam noted pt. in mild -moderate resp. distress with SPO2 in the 80's off his O2.
In reviewing some old notes he does not like to wear his O2. Pt. is A&OX4, PPTE, MAE. Pt. is mildly tachycardic, BS clear upper and crackles in bases. ST on 12-lead W/O elevation.
Abdomen appears distended though I have never seen this pt. in the past. Pt. has 3+ edema in lower ext. PICC line port being used for Milrinone infusion was occluded. PICC was flushed and infusion resumed. Chem 8 was obtained. NA 133, K+ 3.7,
Cl 97, CA 1.19, Tco2 36, Glucose 143, BUN 38, Cre 1.3, Hct 40,
Hgb 13.6A Gap 5.
Pt. was given Lasix 80mg SIVP and advised to double his morning potassium dose. The importance of wearing his O2 was again stressed. I discussed the plan with pt. to ensure he felt capable of staying at home and that was his preference
.
Pt
. stated he had a urinal and was advised to use it and write down all of his output between now and when he sees the nurse. He was advised to call back for any issues or worsening of condition.
I also spoke with Sean at Klarus and he is good with plan. Klarus will follow up tomorrow with client. Pt. declined transport and AMA was signed. ​
Slide38
Client: XXXX, Clara L - 1934-03-06 Program: Home Health - 911Visit Date: 8/21/2015 Visit Type: Home Visit
Visit Acuity: 911 Call Transport Resource: N/AResponse Number: 150821007 Note By: Ronald MorenFamily called 911 and stated pts BGL was 29. On EMS arrival, family had managed to give
pt
a few mouthfuls of honey and BGL was 32.
Pt found lying in bed pt is alert to painful stimuli only. Pt is atraumatic. BBS are clear, =, bilateral with good chest rise and fall. Abd is soft and non-tender with no masses noted. Pt has a PICC line in right arm that she receives daily antibiotics from family through. PICC line was accessed and
approx 7 ml fluid withdrawn. IV D-10 was started and 250 ml was infused. Pt became A&OX4 and BGL increased to 188. Pts daughter cooked her some eggs and gave her an ensure to drink. Pt states she feels much better and does not want to go to the ER at this time. It was explained to the patient and her family that a large decrease in blood sugar, while may be expected, should still be evaluated by a physician.
Pt and family still did not want to go to the ER. Pt and family were educated on possible problems with low BGL including falls, syncope, AMS, & seizures. Family was instructed to monitor blood glucose levels and to contact KLARUS and/or her PCP in the morning. Family was also instructed to call 911 again if pts condition changes. KLARUS was contacted and message left, RN (Diane) called back and confirmed message received and advised she would have somebody go out and see patient in the morning.
Slide39
Client: XXXXX, Joycia Y – 19XX-XX-XX Program
: Home Health - 911Referring Source: Klarus Visit Date: 4/11/2015Visit Type: Home VisitVisit Acuity: 911
Call
AOSTF pt. lying on couch in NAD. Crew reports
pt. has been having CP since last night and is mid sternal and radiates to her back, rates at 9/10. Her pain is worsened by movement and breathing. Her V/S are reported to be stable and she is reported to be a little anxious. In speaking with the pt. she agrees with the crews report of the situation. She also reports she has had a 10lb weight gain since yesterday according to her Cardiocom unit.
She has had this in the past and this is the same pain she usually has. She believes her NTG will relieve it but she was afraid to take as Klarus usually walks her through it. She also has an anxiety history and has not taken her Xanax or other morning meds yet. Pt. denies any N/V or diaphoresis.
Slide40
She also feels like her hands and feet are swollen as they feel tight. She denies additional complaint. Upon exam noted pt. in NAD. Pt. is A&OX4, PPTE, MAE. VSS. BSCB, non labored. SR on 12-lead w/o acute changes. No edema is noted to hands and very mild edema noted to top of her feet once socks removed. I spoke with Diana at Klarus regarding this pt.
I reported her complaints. I did advise her about the weight gain. She felt pt. should take her NTG. She also reports pt. has been to the hospital for this in the past and was ruled Anxiety those times.
Pt
. reported dramatic improvement in the discomfort after the NTG. Pt. was advised we could not R/O cardiac involvement without blood work but pointed out what we found on exam. Pt. opted to take her morning meds and stay at home.
As we were getting ready to leave Diana called back and reported her weight had in fact increased by 10 lbs. over the last 24 hours and would like her to be diuresed. I relayed this to the pt. and she agrees to plan.
A Chem 8 was obtained and her K+, Hct and Hgb was noted to be low.
Slide41
I spoke with Dr. Davis regarding the Potassium dosing since she was a little low and he advises to increase her Potassium from 40 mEq Bid to 40mEq
Tid today only. IV was initiated and Lasix 100mg IV was given SIVP. Pt. was advised to monitor and record her urine output using the hat she was provided and we would see her at 1400 for a F/U. If anything changes to call Klarus or us back. Pt. remains pain free upon departure.
I
again spoke with Diana and advised of the treatment and that she would need a visit from them within 24 hrs. by protocol and she was going to get that set up. Visit complete.
Slide42
Utilization Outcome Summary
As of:
Jul-15
Home Health Partnership
#
%
Enrollments by Home Health Agency
754
100.0%
9-1-1 calls by Enrolled Patients
455
60.3%
9-1-1 Calls by Enrolled Patients with a CCP on-scene
200
44.0%
ED Transports when CCP on Scene
74
37.0%
Home Visits Requested by Agency
158
21.0%
ED Transports from home visits requested by Agency
6
3.8%
Slide43Slide44Slide45Slide46
"Mobile
Integrated Healthcare is an innovative and patient-centered approach to meeting the needs of patients and their families. The model does require you to "flip" your thinking about almost everything – from roles for health care providers, to what an EMT or paramedic might do to care for a patient in their home, to how we will get paid for care in the future. The authors teach us how to flip our thinking about using home visits to assess safety and health. They encourage us to segment patients and design new ways to relate to and support these patients.
And they urge us to use all of the assets in a community to get to better care
. This is our shared professional challenge, and it will take new models, new relationships, and new skills
."Maureen BisognanoPresident and CEOInstitute
for Healthcare Improvement
Slide47Slide48
2009
= 4 Programs2014 = 160 Programs
Slide49
Paramedics Aren't Just for EmergenciesHome visits for lab tests, IV medications and hospital follow-upBy Laura Landro
Aug. 17, 2015 Paramedics, who race to emergencies and transport victims to the nearest ER, are taking on a new role: keeping patients out of the hospital. In this new role, paramedics augment existing programs like visiting nurse services and home care. They also treat patients who don't meet home-nursing criteria or don't want someone in their home all the time but still have complex needs, says David Schoenwetter, an emergency physician and head of the mobile health paramedic pilot program at
Geisinger
Wyoming Valley Medical Center
in Wilkes-Barre, Pa., part of Danville, Pa.-based Geisinger Health System. The programs aim to reduce the high costs of emergency room visits and inpatient hospital stays. Hospitals are facing financial penalties from Medicare and other payers when patients are readmitted to the hospital within 30 days of being discharged.days among 704 patients who had a home visit from a paramedic, Geisinger
calculates. In tFrom March 2014 to June 2015, the Geisinger mobile health team prevented 42 hospitalizations, 33 emergency department visits and 168 inpatient he case of heart-failure patients, hospital admissions and emergency-room visits were reduced by 50%, and the rate of hospital readmissions within 30 days fell by 15%. Patient satisfaction scores for the program were 100%.
http://www.wsj.com/articles/paramedics-aren-t-just-for-emergencies-1439832074
Slide50
Change From the Inside Out – Health
Care Leaders Taking the Helm Donald M. Berwick, MD, MPP1; Derek Feeley, DBA1; Saranya Loehrer, MD, MPH1 1Institute for Healthcare Improvement, Cambridge, MassachusettsJAMA. March
26, 2015
.
doi:10.1001/jama.2015.2830 Even as politicians and pundits continue to debate the merits of the Affordable Care Act (ACA), it is time to look beyond it to the next phase of US health care reform.innovations in delivery mature at a far faster pace than laws and regulations evolve, even in far less contentious political times than today's. For example, productive new health care roles, such as community paramedics, community health workers, and resilience counselors, emerge at a rate that legal requirements and reimbursement policies simply do not match.
http://
jama.jamanetwork.com/article.aspx?articleid=2210910
Slide51Slide52Slide53
---