Unit 8 A Nation Moves West PowerPoint Presentation, PPT - DocSlides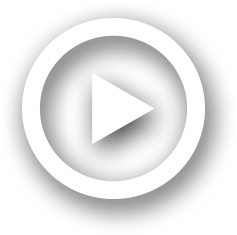 Description
Lessons 1-6. a boat that moves by the power of a steam engine. a person who comes to a country from another country. a route across land. the physical characteristics of an area of land. a human-made waterway. ID: 715750
Direct Link:
Embed code:
Download this presentation
DownloadNote - The PPT/PDF document "Unit 8 A Nation Moves West" is the property of its rightful owner. Permission is granted to download and print the materials on this web site for personal, non-commercial use only, and to display it on your personal computer provided you do not modify the materials and that you retain all copyright notices contained in the materials. By downloading content from our website, you accept the terms of this agreement.
Presentations text content in Unit 8 A Nation Moves West
Slide1
Unit 8A Nation Moves West
Lessons 1-6
Slide2
a boat that moves by the power of a steam engine
a person who comes to a country from another country
a route across landthe physical characteristics of an area of landa human-made waterwaya boat with a flat bottom for transporting heavy loads on canalsplant life
immigrantterrainoverlandsteamboatcanalflatboatvegetation
Vocabulary
Slide3
having the same conditions and opportunities as everyone else
good at finding solutions to problems
the surface of a place or regionto add or attach
topographyresourcefulequalityannex
Slide4
Frontiersman who led the early westward movement and helped build the Wilderness Road
Shoshone woman who helped Lewis and Clark on their expedition
Explorer of the American West who helped lead an expedition to the Pacific Ocean and backExplorer of the American West who was chosen by Thomas Jefferson to lead an expedition to explore new lands gained in the Louisiana Purchase.An African American member of the Lewis and Clark expedition
An army officer who explored the American West, especially present-day Colorado and New MexicoFound South Pass, which helped settlers cross the Rocky MountainsSacagaweaDaniel BooneMeriwether LewisWilliam Clark
YorkZebulon Pike
Robert Stuart
Slide5
All of these are reasons many American moved west in the 1800's except
for…
poverty and diseasenews spread about the incredible taste of In-N-Out Burger crowded cities in the East pushed people to leave their homescheap land that was good for farming pulled settlers West
Slide6
Many European immigrants began arriving in the United States. Where did they come from and why?
IRELAND
GERMANY
Escape political problems
BRITAIN
Jobs and religious freedom
Escape the famine
Slide7
People transported heavy good on canals by
Aquaman
canoesflatboatstrains
Slide8
Which of these became a state in 1850?(You better not get this one wrong!!!)
Oregon
WashingtonTexasCalifornia
Slide9
Which of the following reasons made it difficult to travel over western terrain?
crossing rivers and mountains
calm weathergetting permission to travelcrossing the candy cane forest
Slide10
What did Lewis and Clark write about?
governing this new territory
plans for obtaining
more land
animals they saw and plants the American Indians used
the beauty of this land in poetry
Slide11
One of Lewis and Clark's goals was
to find the
source of the Mississippi River
to find a water route to the Pacific Oceanto attack
American Indians
to eliminate French
Settlements
Slide12
Settlers Moving West
Would someone please
remind me again why we are moving west?
Yes, dear. The economic opportunities and harbors for shipping.
I'm going to find mineral wealth
Religious
Freedom!
Bazooka,
zooka
, bubblegum…
Instead I bought some bubble gum!
Slide13
Most deaths among pioneers along the Oregon Trail were caused by ________.
illness
Slide14
Most people on the overland trails reached California and Oregon by
Slide15
Many Mexicans who were living on U.S. land that had belonged to Mexico
went to the Oregon Territory
stayed and fought
returned to Mexicostayed and worked
Slide16
What states made up the Mexican territories in the West and Southwest?
California
Nevada
Utah
Colorado
Arizona
New
Mexico
Slide17
Mexico
In 1821, present-day Texan was part of ___________.
Slide18
After the Texas Revolution, Texas…
became part of New Spain
became an independent republic
remained part of Mexicolost the Alamo
Slide19
The result of the Mexican-American War was that Mexico _____ its land in the present-day _______________.
lost
United States
Slide20
What transportation was available to pioneers going west? How does it compare to what you and your family use?
Pioneers __________ , rode _________ , used _________, and sometimes ____________. We walk, drive cars, fly in airplanes for ____________.
wagonswalked
horsessteamboatstransportation
Slide21
What importance did rivers have for the pioneers?
drinking
traveling
cooking
washing
Slide22
How did the size of the United States change after the Louisiana Purchase?
It DOUBLED!
It DOUBLED!
Slide23
Why did President Jefferson send Lewis and Clark on an expedition through the Louisiana Territory?
Jefferson wanted
Lewis and Clark to:search for a water route to the Pacific Ocean
study the areas resourcesmeet with the American Indians
Slide24
What did Zebulon Pike and John Freemont do to help westward expansion?
explored present-day Colorado and New Mexico
mapped areas of Great Basin and Pacific Coast
Zebulon PikeJohn Freemont
Slide25
What impact did the geography and climate of the West have on the routes and schedules of the pioneers?
Pioneers looked for ________ without many rivers or ____________. They left in the _________ to have good weather and _______.
routesSpring
mountainsgrass
Slide26
Explain the Mexican land grant system.
After gaining _____________, many Mexican settlers made their way north to search for new ____________. However, the Mexican ___________ wanted to send even more people north. To do this they gave some people large areas of _____. Under this system, land owners were given special _______. Many of these owners used their land grants as ________ _________.
cattle ranchesindependence
opportunitiesgovernmentland
rights
Slide27
What was the result of the Mexican-American War, and why was this so important to the United States?
The result was that Mexico lost its _____ in present-day United States. This was important because in the 1840's, many Americans believed that the United States should ______ land from the _________ _________ to the Pacific Ocean. This was called "_________ ________."
landDestiny
controlAtlantic OceanManifest
Slide28Slide29
GOOD LUCK!
STUDY HARD!
---