Session Title Presented by PowerPoint Presentation, PPT - DocSlides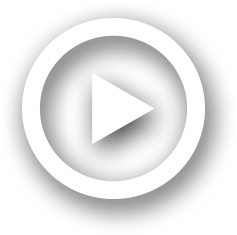 Description
: Rachel Moore. Date. : 9/1/2017. Understanding the . Unemployment System. Controlling UC Costs. 2. Who Is Eligible To Collect Unemployment Compensation Benefits?. An individual that has been separated from their employment through no fault of their own.. ID: 695245
Direct Link:
Embed code:
Download this presentation
DownloadNote - The PPT/PDF document "Session Title Presented by" is the property of its rightful owner. Permission is granted to download and print the materials on this web site for personal, non-commercial use only, and to display it on your personal computer provided you do not modify the materials and that you retain all copyright notices contained in the materials. By downloading content from our website, you accept the terms of this agreement.
Presentations text content in Session Title Presented by
Slide1
Session TitlePresented by: Rachel MooreDate: 9/1/2017
Understanding the
Unemployment System
Controlling UC Costs
Slide22
Who Is Eligible To Collect Unemployment Compensation Benefits?
An individual that has been separated from their employment through no fault of their own.
An individual may be eligible for UC benefits regardless of whether the separation was due to a quit or discharge.
The facts resulting in termination will be a key part in determining if the person lost their job through no fault of their own and if they are eligible for UC benefits.
Slide33
Why Bother with Unemployment Claims?
BECAUSE EMPLOYERS LIKE YOU PAY THE BILL
!
The
employer pays the State for every dollar paid to a claimant plus replacement tax.
A
single CA claim can cost up to $
23,400.
Once a claim is lost the employer is exposed to the maximum liability for that claim.
Ultimately every separation represents a real cost!!
Slide44
Section 252 Legislation's Impact
Enacted federal legislation (the Federal Trade Adjustment Assistance Extension Act of 2011) included a mandate for states to make important changes to their unemployment compensation laws. Commonly referred to as "Section 252" or "UI Integrity" laws.
Every state is required to enact legislation consistent with Sec. 252 effective on or before Oct. 21, 2013.
If a state does not enact such legislation, they will risk losing full FUTA tax credit eligibility for all of the state's employers. 
Generally, Sect. 252 aims to hold employers financially responsible for overpayment of UI claims that are due at least in part to the employer's actions.
Slide55
Separation Types For Purposes Of
Unemployment Compensation
There are basically three types of employment separations that occur
:
Lack of work
Voluntary quits
Discharges
Slide66
Lack of Work
REASON FOR LACK OF WORK
ELIGIBILITY
Elimination of position
Eligible for benefits
Reduction in
workforce
Eligible
for benefits
Reduction in work hours
Eligible for partial UC
Slide77
Reduced Hours
Employees are deemed eligible unless it can be shown that it was the employee's choice to restrict their hours.
If it's the employee's choice, make sure to get in writing the reason why they chose to work part-time.
If there is work available, try to provide them with more hours.
Slide88
Offering Additional Hours
If you offer employees working less than full time additional hours and the offer is refused, notify HR with the following information
:
When, Who, and How was the job offer made?
Scheduled hours
Reason why the individual refused the offer (Don't forget to obtain in writing the reason for refusing hours).
Slide99
Still Working/Employed
These are actionable claims and a response is recommended.
Not Separated
from Employment
ELIGIBILITY
Underemployed/not working full time hours
Eligible for benefits
Leave of Absence
Not Eligible
Slide1010
Voluntary Quits
The former employee must prove the quit was with good cause
in order to
receive benefits.
It is necessary that the employer attempt to obtain the reason for the quit in writing whenever possible
.
Important Note
:
If claimant gives notice to quit and you terminate before the last day of the notice the State no longer views this as a
quit,
but as a discharge.
Slide1111
Quits Not Considered For Good Cause
Examples of quits not considered good cause
:
To attend school
Seeking other employment
Quit in anticipation of discharge or layoff.
Quit to retire when continual employment was available.
Quit instead of accepting a reasonable solution to a problem.
Slide1212
Is
It Really Good Cause?
Show that the claimant did not seek or accept a reasonable solution other than quitting continual employment.
Refusing
a leave of absence offered by the employer without good cause.
Refused to communicate with the employer regarding issues that prevented them from continuing their employment.
The claimant in general did not explore all reasonable options before quitting
.
The underlying concept here is to communicate and accommodate when possible.
Slide1313
Discharges For Misconduct
There are four basic elements
that prove misconduct from an unemployment perspective:
There existed a material duty owed to the employer that the employee was aware of.
There was a substantial breach of that duty.
There was a disregard of the employer's interest.
Breach of duty was a willful or wanton disregard of the employer's interest.
Slide1414
Examples Of Misconduct
Recurring negligence after prior
written warnings
with proven ability to do job correctly.
Avoidable absenteeism or tardiness after prior
written warnings
.
Failure to follow reasonable instructions after prior
written warnings
.
Gross Misconduct:
A crime or felony in connection with the worker's work or negligence/carelessness which the employee should have reasonably known would result in great financial loss to the employer or perhaps jeopardize a life.
Slide1515
Discharges Not Considered Misconduct
Poor job performance due to inability.
Did not pass introductory period.
Unavoidable absenteeism (sickness, childcare issues)
An isolated (one-time) error using poor judgment that did not expose the employer to real injury.
Repeated violations of policy
without prior warnings
.
Final incident leading to discharge was unavoidable.
Mutual agreement to terminate.
Slide1616
The Keys To Winning
Discharges for Misconduct
The employer must carry the burden of proof that the discharge was for misconduct:
Written warnings that comply with Company policy.
Acknowledgement of Receipt of Company policies.
Witness(
es
) statement, when applicable.
Other documentation that supports your
position
.
Documentation
Documentation
Documentation
!
The
State gives the benefit of the doubt to the claimant in instances without documentation.
Slide1717
Why Discharges For Misconduct
Are Lost
When the discharge does not have one of the four elements of misconduct (Basic Elements of Misconduct).
When the final incident leading to discharge was unavoidable or out of the employee's control.
Example: Employee had excessive attendance issue but the final incident the employee called out sick.
If the discharge is delayed a significant amount of time without a reasonable explanation.
In general any delay in excess of two weeks from the incident that lead to the decision to terminate.
If there is no defined final incident.
Example: Multiple reasons/incidents were listed on the termination paperwork.
Slide1818
State of Unemployment
Unemployment Trust Fund Solvency
California and the Virgin Islands are the still borrowing
funds as
of August 31, 2017. The remaining states and Puerto Rico have repaid their loans or are in the process of doing so.
As a result California and the Virgin Islands will see an additional
0.3%
offset credit reduction for 2017 (an increase in FUTA tax of approximately $21 per employee). Currently the projected 2017 costs per employee for California and the Virgin Islands is $189.
Slide19
Thank You!
---