Troubleshooting Your Multimeter PowerPoint Presentation, PPT - DocSlides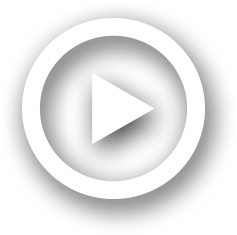 Description
DISCLAIMER & USAGE. The content of this presentation is for informational purposes only and is intended for students attending Louisiana Tech University only. . The authors of this information do not make any claims as to the validity or accuracy of the information or methods presented. . ID: 649922
Embed code:
Download this presentation
DownloadNote - The PPT/PDF document "Troubleshooting Your Multimeter" is the property of its rightful owner. Permission is granted to download and print the materials on this web site for personal, non-commercial use only, and to display it on your personal computer provided you do not modify the materials and that you retain all copyright notices contained in the materials. By downloading content from our website, you accept the terms of this agreement.
Presentations text content in Troubleshooting Your Multimeter
Slide1
Troubleshooting Your Multimeter
Slide2
DISCLAIMER & USAGE
The content of this presentation is for informational purposes only and is intended for students attending Louisiana Tech University only.
The authors of this information do not make any claims as to the validity or accuracy of the information or methods presented.
Any procedures demonstrated here are potentially dangerous and could result in damage and injury.Louisiana Tech University, its officers, employees, agents and volunteers, are not liable or responsible for any injuries, illness, damage or losses which may result from your using the materials or ideas, or from your performing the experiments or procedures depicted in this presentation.
The Living with the Lab logos should remain attached to each slide, and the work should be attributed to Louisiana Tech University. If you do not agree, then please do not view this content.
boosting application-focused learning through student ownership of learning platforms
2
Slide3
Is the dial set to the correct setting?
3
DCV – Measures DC Volts
ACV – Measures AC Volts
Ω – Measures Resistance
ACmA – Measures AC Current in mA (0-200mA)
– Tests Diodes
– Tests Continuity Between Two PointsDC10A – Measures DC Current in MA (0-10A)
DCmA
– Measures DC Current in mA (0-200mA)
Battery Load Test – Tests small batteries
Slide4
Are the leads plugged in correctly?
4
Black lead should be plugged into the "COM" input jack. This is referring to ground.
Use this input jack when measuring or testing voltage (AC/DC), batteries, resistance, continuity, diodes, and small currents up to 200mA. This jack is more commonly used in our classes.
Use the "DC10A" input jack when measuring larger currents up to 10A. Dial should be turned to DC10A position.
Slide5
Did you blow a fuse?
5
Fuses get blown often when measuring current. It is okay if you blow a fuse; just replace it with a new one!
Fuses are blown most often when measuring current given these scenarios:
Current is greater than 200mA, but settings were used for less than 200mA.Current is measured improperly (e.g., if measured like voltage across components instead of through the circuit).
Good Fuse
(Wire is straight)
Blown Fuse(Wire is Broken)
Slide6Slide7
---