Benefits of Natural Shampoo to Keep Long and Healthy Hair PowerPoint Presentation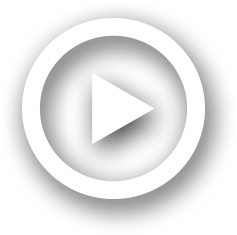 Description
Some commercially manufactured shampoos target specific hair types, and others claim to tackle issues such as greasy hair and dandruff. Despite these great claims, and celebrity endorsements, a lot of real people are trying these products, and are left dissatisfied with the results. Trying to find a.... ID: 761032
Embed code:
Download this presentation
DownloadNote - The PPT/PDF document "Benefits of Natural Shampoo to Keep Long..." is the property of its rightful owner. Permission is granted to download and print the materials on this web site for personal, non-commercial use only, and to display it on your personal computer provided you do not modify the materials and that you retain all copyright notices contained in the materials. By downloading content from our website, you accept the terms of this agreement.
Presentations text content in Benefits of Natural Shampoo to Keep Long and Healthy Hair
Slide1
Benefits of Natural Shampoo to Keep Long and Healthy Hairs
Slide2
Some commercially manufactured shampoos target specific hair types, and others claim to tackle issues such as greasy hair and dandruff. Despite these great claims, and celebrity endorsements, a lot of real people are trying these products, and are left dissatisfied with the results. Trying to find a shampoo and conditioner that ticks all the boxes can be an exhausting task. That's where all-natural shampoos and conditioners come in.
Slide3
Chemical Free
Natural shampoos and conditioners contain no harsh chemicals, and have all the right nutrients, vitamins, and oils to provide the nourishment your hair needs, making it long and healthy. Synthetic chemicals used in most hair care products actually increase the chance of hair loss, by drying out your scalp, irritating oil glands and decreasing the size of hair follicles. Instead of having these chemicals that can damage your hair, natural shampoos and conditioners are packed full of different minerals and essential oils, which are kind to your hair, and can even help repair it.
Slide4
Eco-Friendly
Another huge benefit to natural shampoos and conditioners is that they're environmentally friendly. This means that all the ingredients are straight from nature, and are completely biodegradable, unlike their synthetically made counterparts. The chemicals used in commercially manufactured shampoos and conditioners have a negative effect on the planet long after you've finished using them, and have been proven to cause damage to marine life, and disrupt their ecosystem. 
Natural shampoos and conditioners contain no toxins, which means that these natural ingredients return back to nature, and do not harm living organisms in the process. Next time you think about grabbing any old bottle of shampoo or conditioner, consider the negative impact it has not only on the environment, but the effect it will have on your hair as well. 
Slide5
Full Of The Good Stuff
Of all the natural ingredients used in shampoos and conditioners,
argan oil is one of the best for your hair. Argan
Oil, also known as Moroccan Oil, is a completely natural oil extracted from
Argan trees in North Africa, and will do absolute wonders for you hair. This age-old ingredient has been used for centuries, in cooking, health and beauty, and even as a remedy for hair loss. It's anti-inflammatory and antioxidant properties are good for the skin, and can help prevent or improve skin conditions related to hair loss, such as psoriasis and
seborrheic
dermatitis.
Slide6
Rich in fatty acids, antioxidants and Vitamin E, this liquid gold helps moisturize your hair, making it silky smooth and radiant, and even protects hair against UV rays and heat. It's rich source of Vitamin E promotes hair growth, which help boost cells and encourage them to produce healthy hair. With all of this in mind, everyone should be using an
argan
oil shampoo
and
argan oil conditioner. 
Slide7
Argan
oil shampoo works best with dry or frizzy hair, and helps make your hair more manageable, giving you control. The moisturizing effect of
argan
oil conditioner, protects your hair from everyday damage, and helps prevent dry scalp and dandruff. It's the perfect hair care product you've been dreaming of, and it's all-natural!
Slide8
natural shampoo for men
|
biotin shampoo
Aquableu
1 Rockland Park Ave.
Tappan NY 10983
USA
https://aquableu.com
---