How to Repair Damaged Hairs PowerPoint Presentation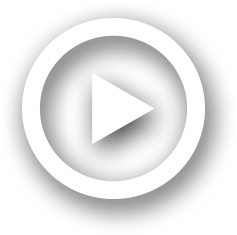 Description
Your hair is uniquely your own. With a different style, colour, texture and growing cycle, no one in the world will have hair exactly like yours, not even those in your family. What that means is that you'll have to put time and effort into perfecting your hair care routine, to prevent as little d.... ID: 773776
Embed code:
Download this presentation
DownloadNote - The PPT/PDF document "How to Repair Damaged Hairs" is the property of its rightful owner. Permission is granted to download and print the materials on this web site for personal, non-commercial use only, and to display it on your personal computer provided you do not modify the materials and that you retain all copyright notices contained in the materials. By downloading content from our website, you accept the terms of this agreement.
Presentations text content in How to Repair Damaged Hairs
Slide1
How
to Repair Damaged
Hairs
Slide2
Your
hair is uniquely your own. With a different style,
colour, texture and growing cycle, no one in the world will have hair exactly like yours, not even those in your family. What that means is that you'll have to put time and effort into perfecting your hair care routine, to prevent as little damage as possible and help your hair thrive in its natural state.
Slide3
If
you think hair care is simple, you might be one of the lucky ones who has very little upkeep and maintenance for gorgeous, natural locks. Or, if your daily routine is quick, there could be more your hair requires to truly shine. Whatever your routine, remember that lack of proper maintenance can cause severe damage to your hair.
Slide4
What
exactly is
hair damage? Well, damage can occur anywhere if you aren't careful, and its effects can be irreparable if not tended to properly. Damage happens from the products you put on your scalp and hair, to the heat styling tools you use semi-regularly, and even from the environment around you. You also have to worry about over washing, moisture control, certain hair ties, split ends,
colouring
and harmful chemicals like sulfates,
parabens
and silicones. And that's not all.
Slide5
The
best thing you can do for your hair is to invest in the right shampoo and conditioner. A conventional product won't do, but you also don't need to spend a lot of money on a product from the salon. The secret: use an all-natural shampoo. Combined with the right minerals and nutrients, an all-natural shampoo will repair damage that has already occurred and prevent it from happening again in future.
Slide6
How
to rejuvenate your hairs?
Every minute, your hair is losing its moisture and is becoming more and more dehydrated. If you're suffering from severe damage and dehydration and want to rejuvenate your hairs
, it might be time to try silk and shine shampoo. A silk and shine shampoo uses extracted silk amino acids from raw silk, which deeply penetrate your hair supply it with moisture. This helps decrease frizz and reduces the chances of breakage, while providing more strength and elasticity. This shampoo rejuvenates your hair and scalp with more moisture and keeps your hair luxurious and soft.
Slide7
Best
Shampoo for Damaged Hairs
Argan oil is known as liquid gold by both cosmetic and hair care industries, because of its uncanny ability to protect against damage, while rehabilitating and hydrating dry hair and skin. If you suffer from very dry hair, split ends and thermal damage, this is the product for you.
Argan
oil shampoo is the
best shampoo for damaged hairs
because all the nutrients, vitamins and minerals in
argan
oil will give your hair the best dose of natural moisture with every wash, and fight to prevent damage before its even happened. It is
is
the best product you can use to help with damaged hair, and your hair deserves to thrive and be the best it can! 
Slide8
best natural
shampoo
|
sulfate free shampoo
Aquableu
1 Rockland Park Ave.
Tappan NY 10983
USA
https://aquableu.com
---