ABC's of Agreements Dr. Chris PowerPoint Presentation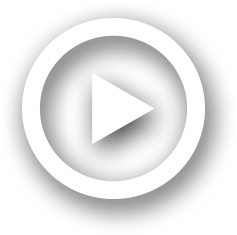 Description
Pelic. & Christy Clary. Medical and Dental Education. Clinical Education Documents. Academic Affiliation Agreements. Program . Letters of Support. Academic Affiliation Documents. Associated Health AA are used most often. ID: 676819
Embed code:
Download this presentation
DownloadNote - The PPT/PDF document "ABC's of Agreements Dr. Chris" is the property of its rightful owner. Permission is granted to download and print the materials on this web site for personal, non-commercial use only, and to display it on your personal computer provided you do not modify the materials and that you retain all copyright notices contained in the materials. By downloading content from our website, you accept the terms of this agreement.
Presentations text content in ABC's of Agreements Dr. Chris
Slide1
ABC's of Agreements
Dr. Chris Pelic & Christy ClaryMedical and Dental Education
Slide2
Clinical Education Documents
Academic Affiliation AgreementsProgram Letters of Support
Slide3
Academic Affiliation Documents
Associated Health AA are used most oftenPharmacy
Nursing
Social Work
Optometry
Chaplain
NPs
AudiologySpeech PathologyETC!There are more than 40 AHE disciplines partnering with VA for clinical training experiences.
Slide4
Medical Affiliations Agreements
Medical EducationThree Options:
Between the VA and School of Medicine (SOM)
Between the VA and the School of Osteopathic Medicine
Between the VA and Institutions sponsoring Graduate Medical Education
ARE YOU USING THE RIGHT TEMPLATE??
Slide5
Medical Affiliation Agreements
Must be e-signed; wet signature not acceptedSigned by Chief Academic Affiliations OfficerTracked by OAA
Must be in place BEFORE completing the disbursement agreement
Must be signed by VA leadership; "Acting's" cannot sign for permanent staff
Facilities sole source contracting with affiliate for other medical services
Medical AA opens the door to allow trainees in the medical center
Slide6
Medical Affiliation Agreements
WHO signs the agreement?WHAT does the agreement look like?WHEN does the agreement expire?WHERE are the templates located?
HOW does the agreement get signed by OAA?
Slide7
WHAT does it look like?
Slide8
WHERE are the agreements located?
Slide9Slide10Slide11
WHEN do the agreements expire?
Originally there was no termination or expiration date on prior version of OAA Affiliation Agreements
HOWEVER
Current templates have a 10-Year termination date per OGC
Accrediting bodies, such as ACGME require "recently signed" agreements be on file, meaning less than five years since final signature.
An affiliate may request to resign an agreement because of an upcoming accreditation survey.
Slide12
WHO signs the agreements?
AffiliateDIO – Designated Institutional Official
Legal Signer (may be DIO)
Dean of the School of Medicine
VA
Designated Education Officer (DEO)
Medical Center Director
Network Director
Chief Medical Officer
Chief of Academic Affiliations
Slide13
HOW are the agreements completed?
ELECTRONICALLY!
Make sure you have the correct template
.
Fill in
all
the information on page ONE.
Fill in names and titles on pages FOUR – SIX.
Secure all signatures
Email to Yolanda Seward at
yolanda.seward@va.gov
She will have the Chief Officer sign.
She will email you a copy of the completed agreement and upload your agreement to the OAA site.
Slide14
Disbursement Agreements
Payment mechanism for medical residentsAffiliation agreement MUST be in place prior to disbursement agreementLocated on the OAA Support Center Website
Databases
GME Disbursement Uploads
Select agreement by payment format (in advance or arrears)
Rate schedule attached to agreement
Common Errors in completing the form
Disbursing Agent is entity paying the residents (if is not a person or your Fiscal Service)Sick Leave is governed by AFFILIATE, not the VA
The Effective Date cannot be BEFORE the document is signed
Slide15
Important Documents
The affiliation agreement gets the trainees in the door….
The disbursement agreement allows them to get paid!
Slide16
Dental Affiliation Agreements
Three OptionsBetween the VA and the School of DentistryBetween the VA as the Sponsoring Institution & SOD
Between the VA and Institution Sponsoring Dental Education
Slide17
Program Letters of Agreement
PLA = Program Letter of Agreement
EPLA = Education Program Letter of Agreement
MOU = Memorandum of Understanding
Slide18
PLA's
Program SpecificOutlines the details of the educational rotationUsually generated by the affiliate
Not required by every program
Usually Valid for one year
No "official" template
PLA's are NOT signed by OAA
Used for both Medical and Associated Health Programs
Slide19
Questions?
---