By Brenda N. Sudan PowerPoint Presentation, PPT - DocSlides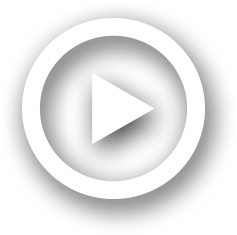 Description
". Show Me the Birth Certificate" Ideological Challenges to "whiteness". in America. Introduction. This research studies how political groups and the American media framed Barack Obama's birth certificate issue; it also examines his team's response and the implications. The birth certi.... ID: 515333
Direct Link:
Link:https://www.docslides.com/jane-oiler/by-brenda-n-sudan
Embed code:
Download this presentation
DownloadNote - The PPT/PDF document "By Brenda N. Sudan" is the property of its rightful owner. Permission is granted to download and print the materials on this web site for personal, non-commercial use only, and to display it on your personal computer provided you do not modify the materials and that you retain all copyright notices contained in the materials. By downloading content from our website, you accept the terms of this agreement.
Presentations text content in By Brenda N. Sudan
Slide1
By Brenda N. Sudan
"
Show Me the Birth Certificate" Ideological Challenges to "whiteness"
in America
Slide2
Introduction
This research studies how political groups and the American media framed Barack Obama's birth certificate issue; it also examines his team's response and the implications. The birth certificate issue is important because it may reveal the deep racial divide that exists between the
white
majority and everyone
else labeled
as "other." The birth certificate issue matters because
it uncovers
a time of uncertainty for Americans who have always
used the ideology of
"whiteness
" as
a measuring stick for success socially, economically and politically.
Slide3
Ideology of "Whiteness" defined
Whiteness is the central and organizing ideological component of advanced industrial society in the United States. It has been historically redefined to maintain the economic, political, and cultural advantages that whiteness has provided in the United States.
Slide4
Otherness defined
The creation of otherness consist of applying a principal that allows individuals to be classified into two hierarchical groups: us and them.
Slide5
Research Questions
1 How did the media and political groups frame the issue of Barack Obama's birth certificate through discourse of racially charged language and the ideology of "whiteness?"
2 How did President Obama's team respond to the birth certificate issue?
Slide6
Literature Review on "Ideology of Whiteness" and "other" by scholars
Lipsitz: "Challenging whiteness is not opposing white people." "American culture is so immersed with ideology of "whiteness" that when it is ever challenged, it is immediately followed with denial."
Omi & Winant : "We utilize race to provide clues about who a person is. Such an encounter becomes a source of discomfort and momentarily a crisis of racial meaning."
Slide7
Kapferer: "In times of economic upheaval, political turmoil, and sociological change, anxiety and latent fears need to crystalize around an external object."
Turner: "The Birthers rumor arouse as a way for its propagators to make sense of the societal change taking place and to aim all of their political frustration at one object: Barack Obama's birth certificate.
Slide8
Bonnett: "Narratives of belonging cultivate a particular form of white identity based on ideal citizenry and essential superiority, while simultaneously putting "others" under unfair attack and criticism." "Whiteness is unable to live up to the extraordinary claims of superiority made on its behalf."
Slide9
Methodology
The data collected using LexisNexis data base for conservative
New York Post
and the liberal
New
York Times
to analyze the discursive tones used in framing the birth certificate issue.
The data also included Birther articles to analyze its framing and language use on the issue.
Slide10
Findings:
The New York Post
– Conservative
57% articles didn't use President Obama's proper title in the birth certificate articles. Suggesting lack of respect.
60 % of the articles publically acknowledged that his birth certificate was valid but also pointed to his lack of leadership in the same articles.
10% of the articles on Donald Trump asking for the birth certificate were supportive
Examples: "Trump Detectives Out to Prove
O
Wasn't Born in USA," "The GOP and the Birther Trap," "
Bam
Push-Back At Birthers"
Slide11
New York Times
New York Times
– Liberal
90% of the articles were in favor of Obama
80 % of the used language to describe the birth certificate issue as
"shameful attack," "side show,"
and
"nutty viewpoint."
These characteristics reflected how many Obama supporters felt and the counter response may account for why Obama's White House Team did not have to publically respond to the issue until 2011.
Slide12
Tea Party
Grass Roots
Wealth, prominence and privilege
The Tea Party is organized and financed by three billionaires: Rupert Murdoch, David and Charles Koch. Some Tea Party members include: Birthers, members of the U.S. Congress and Senate.
Slide13
Birthers
Grass Roots
Wealth, prominence and privilege
Donald Trump –TPNathan Deal – TPLoud Dobbs – supports TPSen Michele Bachman –TP15 congressmen some TP membersAttorney General CuccinelliLiz CheneyRush Limbaugh – supports TP/BirthersGlen Beck –Support TPThe ideology of "whiteness helps keep their position in society economically and politically through the media. (Rupert Murdoch)TP = Tea Party members
Slide14
Birthers = loudest voice
Birthers – far
r
ight of the conservatives
10% Racial stereotyping For example:
"Make the Negro produce the BC and to stop lying to my America."
40% - Marking their territory with words like "others," "us," "our America" "Why can't he (Obama) act like an American."
5
% Give Obama's power to others: " We know that leftist billionaire financier George Soros was and is a major backer."
25% Use reverse racism – " He (Obama) is a racist, Anti-American radical, who hates white America, Christianity, free enterprise, and just about everything else about America." Rush Limbaugh, Glen Beck
Slide15
Analysis of racial coding
The political discourse went
beyond language but also considers the power of such language to create structures within political groups and society at large
.
When the
Birthers
and Tea Party
challenge the legitimacy of the birth certificate,
their language represents the same racially- coded language of the past.
Slide16
Analysis of Othering
The othering of Obama through the "ideology of whiteness" is present in challenging the legitimacy of his birth certificate.
The effect of othering is to situate Obama as other as someone who does not have legitimate claim to presidential authority.
Slide17
President Obama's White House Team response to the Birth Certificate issue:
The Obama team did not formally address the issue until 2011.
"
The President believed the distraction over his birth wasn't good for the country. It may have been good for politics, and good for TV, but it was bad for the American people and distraction from the many challenges we face as a country
.".
Finally, the President stated: "We got big problems to solve. And I'm confident that we can solve them, but we're going to have to focus on them-not on this
."
Slide18
Conclusion and Implications
First
, in recent years there is a
"white
backlash" whereas more whites are dedicated to progressive ideas of equality, color blindness and are more actively against laws and politics unfairly biased against
non-whites. The
result of this new type of progressive thinking may make the traditional racial coding and presenting candidates as "other" may not have much merit.
Second, studying the birth certificate issue gives us a deeper look into how a specific ideal type of "hegemonic whiteness"
aligns
with the so-called authentic citizenship in America
.
Third, after the Obama birth certificate issue,
the ideology of "whiteness,
the concept of "otherness" and U.S. citizenship will force
us to
reform and rethink outdated ideas of the past in challenging duly elected politicians.
Slide19Slide20Slide21Slide22
---