Treatment Indications for PowerPoint Presentation, PPT - DocSlides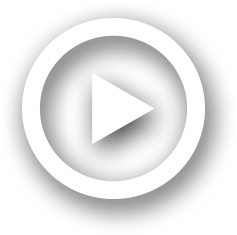 Description
Problem . Gambling. NCPG Annual Conference. July 14, 2012. Louis Weigele, LISW-S, NCGC-II. Mood Modification. Wood and Griffiths (2007. ) – Qualitative study. L. ack . of theoretical foundation regarding the causes of problem . ID: 292802
Embed code:
Download this presentation
DownloadNote - The PPT/PDF document "Treatment Indications for" is the property of its rightful owner. Permission is granted to download and print the materials on this web site for personal, non-commercial use only, and to display it on your personal computer provided you do not modify the materials and that you retain all copyright notices contained in the materials. By downloading content from our website, you accept the terms of this agreement.
Presentations text content in Treatment Indications for
Slide1
Treatment Indications for Problem Gambling
NCPG Annual Conference
July 14, 2012
Louis Weigele, LISW-S, NCGC-II
Slide2
Mood Modification
Wood and Griffiths (2007
) – Qualitative study
L
ack
of theoretical foundation regarding the causes of problem
gambling
Hypothesized
that poor coping skills
contributing
variable for a number of individuals who develop gambling problems.
Results
of their study indicated a primary goal of mood modification to escape from and cope with problems of daily
living
For
some, mood modification was
primary goal
For
others;
modification
of mood became the
goal
Supports
the theory that individuals may engage initially in gambling activities for a variety of
reasons
But
as
they
develop a problem related to gambling, escape becomes a primary
goal
Slide3
Coping
L
imited
number of qualitative studies
have
spoken to problem
gamblers, particularly
those examining gambling as a means of
coping
Results indicated
participants gambled to
escape
unpleasant emotions and to
alter mood
Mood
alteration
found
to result either
Through
dissociation occurring though altering arousal
levels
Or
engaging in fantasy about being a successful gamblers and eliminating their problems in this
fashion
For
some, the mood alteration, the "buzz", was the primary goal of gambling providing the
escape
Filling
a void and avoiding problems and responsibilities were also
reasons
for gambling (Woods & Griffiths, 2007).
Slide4
Arousal
Cocco, Sharpe and Blaszczynski (
1995)
quantitative study
25 individuals
with
dx
of pathological
gambling
Compared
horse track bettors and poker machine players in the context of arousal
theory
Examined
anxiety, preferred states of arousal, and preferred methods of
gambling
Significant
difference in age of beginning to
gamble
Horse
track bettors beginning at an earlier age
than
poker machine
players
Suggested
that machine gamblers had higher levels of anxiety and preferred lower levels of arousal than horse track bettors.
Slide5
Cognitive Distortions
Ladouceur researched the cognitive
distortions
Participants
engaged in the use of laboratory based video lottery terminals (VLT's
)
Hypothesis
of the study anticipated a higher level of erroneous
predictions for PG, however
no significant difference
found
Indicated
that erroneous perceptions of anticipated results exist in both pathological and non-pathological
gamblers
Did
indicate that pathological gamblers verbalized their beliefs more
frequently
Suggests
greater intensity of focus
and
possible connection to higher levels of dissociation suggested by other
studies
Slide6
Pathways Model
Blaszczynski
and Nower (2002) developed
Pathways Model
of problem and pathological
gambling
Three
distinct pathways that lead to problems of
gambling
Bio-psycho-social-ecological
model
A
pplying any
traditional theoretical models to all problem and pathological gamblers is too limiting to be
useful
Employs
a broad, systematic approach of identifying specific
subtypes
Each subtype influenced
by different factors but display similar phenomenological
features
Works
to integrate biological, personality, developmental, cognitive, learning theory and environmental factors
Slide7
2002 research review
Sharpe (2002) conducted a review of empirical
research
Discusses
both
acquisition of disorder
as well as
factors
that maintain the
disorder
Reviewed
studies that indicated differences in impulsivity
in PG
Studies
also indicated genetic
influences
Also indicated
neurotransmitter involvement in individuals experiencing gambling
problems
Identified
studies that indicated relationships between
PG
and
depression
Reviewed availability
of gambling and types of games played by the
gambler
Discussed
relationships with
PG
and arousal and cognitive functions
Slide8
Intervention Research?
Despite
recent increase in attention to problem gambling, relatively few empirical studies have been
published
Particularly
true in the United
States
Lack
of a strong body of randomized treatment interventions studying problem gambling has been identified in recent
studies
(Nower, 2009; Gooding & Tarrier, 2009)
Nower
,
in
report to the National Council on Problem Gambling (NCPG) stated, "Unlike several other countries with legalized gambling, the United States has largely left gambling regulation to the states and, in turn, a majority of states have expanded gambling opportunities without providing designated funding to address the serious adverse consequences of problem gambling."
Slide9
2011
I
ssuance
in 2011 of a protocol for a review of interventions with the following objectives:
To
evaluate evidence for the efficacy and durability of any form of psychological treatment for pathological and problem
gambling
To
evaluate treatment options for pathological and problem gambling to inform evidence based clinical
practice
To
assess the methodological features and risk of bias in existing research to inform the methodological and conceptual development of future research in the field (Anderson et al., 2011)
Slide10
Recent Review of Intervention Studies
R
ecent
review of studies
confirmed the findings described
above
Total
of seventeen intervention studies were
reviewed
Search conducted
using Academic Search Complete, JSTOR, Web of Knowledge and
PsycINFO
S
earch
of Cochrane
Collaboration also conducted
Key
terms
- gambling
, problem gambling, pathological gambling, treatment, intervention and
research
Articles reviewed
by title to determine if intervention research was the primary focus of the
study
Articles
reviewed by abstract and
methodology to determine if the research was on the intervention was appropriate to this
review
Of
resultant studies, one was a pre/post treatment outcome study, three are quasi-experimental studies using comparison groups, eleven studies are randomized controlled trials and two are systematic reviews and meta-analysis
studies
Predominately
recent with fifteen of the studies having been published after
2005
S
tudies
were conducted in six
countries
Six
studies coming from both Australia and Canada, two studies from the United States, and one study each from The United Kingdom, Spain and
Sweden
Slide11
CBT
Eleven studies
involved
delivery
of cognitive behavioral therapy (CBT) as
either
primary treatment service
or
experimental
condition
CBT
examines the belief systems of individuals (schemas) and challenges the assumptions (cognitive distortions) that the individual draws from those belief
systems
CBT
has been shown to be more effective than wait list controls and has been the therapy most studied in the treatment of problem gambling (Toneatto & Dragonetti, 2004; Ladouceur et al., 2003
)
CBT
however may be delivered employing a wide variety of treatment models and
methods
CBT
may be manualized and delivered in a group
setting
A
lso
may be delivered by individuals with a wide range of training and
experience
I
mportant
to understand the specifics of the service delivered in each
particular
study
Slide12
MI
Eight studies
have component
of motivational
enhancement
Developed by Miller
and Rollnick (1991)
MI is employed
as both a separate therapy and a way to encourage individuals to seek traditional
treatment
Employed
recently as a directive, client-centered counseling method to explore and resolve ambivalence about gambling
behaviors
Included
in this are brief advice interventions that were employed in four studies. Two of those studies included a one session MI based intervention (Hodgins, Currie, Currie, & Fick, 2009; Diskin & Hodgins, 2009). On session employed a ten-minute advice with a workbook then mailed to the recipient (Hodgins, Currie, & el-Guebaly, 2001
)
S
tudy by Petry, Weinstock, Ledgerwood, and Morasco et al. (2008) included a brief MI session that also had MI and CBT components.
Slide13
Some issues
Four
studies
included
evaluations of brief treatment, six
include evaluations of motivational enhancement, and seven
include
CBT as an
intervention
While
CBT has been indicated as an effective treatment for problem
gambling,
the number of replicated studies has been limited (Ledgerwood & Petry, 2005
)
Recently motivational
interviewing and other motivation enhancement methods have been implemented into problem gambling assessments and interventions to address low engagement, retention and treatment completion rates.
Slide14
Problems and Indications
R
esults
of the eleven studies in the randomized control group represent many of the challenges and some of the progress taking place in gambling intervention
research
Studies with
greatest clinical
strength
examine brief
interventions
These were
easily randomized and did not experience the losses of power resulting from attrition to the same degree as studies involving greater intensity and duration of
treatment
Study
by Petry et al. (2008) which had a possible total of four sessions began to show signs of
attrition
In
the BI studies were outcomes that indicated equal and at times greater benefit for less structured, less intense conditions of single session and assessment only conditions compared to more structured longer term
interventions
Additional indication
is that
participants
who received no intervention other than an assessment
often
showed significant reductions in gambling behaviors that were maintained during the course of the study follow-up
periods
Important
differences were noted in the structures of the
interventions
Slide15
How Much Treatment?
Results for
all
RCT studies indicated
reductions in problematic gambling behaviors for the
interventions
Of
particular
interest were
findings that indicated improvement in problem gambling behaviors for all groups in the study including the control assessment only and wait-list groups.
Slide16
Dosage
G
reatest dose may not be necessary to produce the strongest outcomes (Petry
et al
., 2008
and
Hodgins et al., 2001
,
2009
T
wo
most recent
studies
indicated that for less severe problem gamblers brief interventions of one session
were
more effective then more comprehensive, extended treatment
Slide17
Intervention Efficacy
Of other
RCT studies included in this review, two studies comparing CBT to a waitlist control found that CBT interventions resulted in significant improvement in reducing problem gambling behaviors (Sylvain et al., 1997; Dowling, Smith & Thomas,
2006)
Outcomes
of the four studies comparing individual and group treatment, or MI and CBT indicated that
all
interventions significantly
reduced
problem gambling behaviors
Slide18
Compliance and Integrated Treatment
S
tudy on
compliance
by Milton et al. indicted
that compliance enhancement interventions improved treatment completion but that did not indicate greater effectiveness in reducing gambling in follow-up
evaluations
Study
of an integrated therapy for comorbid anger and problem gambling indicated an efficacy for the integrated treatment compared to TAU of
CBT
Reductions
were significant for
TAU
and
intervention
in gambling and
anger
However
,
effect of
integrated treatment was also significant for substance use reduction and the effects were greater regarding reducing problematic gambling behavior and anger (Korman et al., 2008).
Slide19
Issues and Challenges
Surprisingly few RCT's
Small study sizes
Inconsistent methodology
Do all pathways lead to the same place?
Treatment attrition
Treatment engagement
Reduction or abstinence?
Slide20
Options
Develop ability to apply multiple methods
CBT
MI
BI
Workbook
Other
Examples and discussion
Slide21Slide22Slide23Slide24Slide25Slide26Slide27
---