Universal Authorship PowerPoint Presentation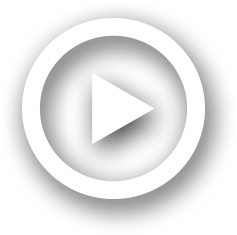 Description
Classroom Implications of Living Online. Jessie Daniels. daniels.jessie@gmail.com. Literacy and Authorship: Questions to think about.... Does one automatically lead to the other? . Should we refocus our strategy from "Reading/Writing" to "Authoring"?. ID: 420924
Embed code:
Download this presentation
DownloadNote - The PPT/PDF document "Universal Authorship" is the property of its rightful owner. Permission is granted to download and print the materials on this web site for personal, non-commercial use only, and to display it on your personal computer provided you do not modify the materials and that you retain all copyright notices contained in the materials. By downloading content from our website, you accept the terms of this agreement.
Presentations text content in Universal Authorship
Slide1
Universal Authorship
Classroom Implications of Living Online
Jessie Daniels
daniels.jessie@gmail.com
Slide2
Literacy and Authorship: Questions to think about...
Does one automatically lead to the other? 
Should we refocus our strategy from "Reading/Writing" to "Authoring"?
What implications exist within that shift? 
Slide3
Definition of Literacy
Literacy is culturally defined, but overall is acknowledged as individuals over a certain age who are able to read and write to some extent. 
Slide4
Global Literacy
World Leaders in Literacy 
(According to 
UNESCO
)
Cuba 99.8
Estonia 99.7
Also Greenland and other Nordic Countries and known for their progress in literacy
Literacy in the USA is also 99%
(According to
CIA World Factbook
)
Lowest Literacy Rates in the World
Burkina Faso Apx 24%
Sub-Saharan Africa is the lowest on average in the world
Slide5
Changes in Literacy
In 1870, 20% of the entire adult population was illiterate, and 80% of the black population was illiterate. [...] For the later part of this century the illiteracy rates have been relatively low, registering only about 4% as early as 1930. [...] The gap in illiteracy between white and black adults continued to narrow through the 20th century, and in 1979 the rates were about the same. 
-- Excerpt from Chapter 1 of
120 Years of American Education: A Statisical Portrait
(Edited my Tom Snyder, National Center for Educational Statistics, 1993). 
Slide6
Universal Authorship
"Everyone Publishing"
Slide7
Rates of Authorship
(
--Dennis G. Pelli and Charles Bigelow "
A Writing Revolution
" SEED Magazine October 20, 2009. 
Slide8
Authorship Stats
The number of published authors per year increased nearly tenfold every century for six centuries (since 1400)
By 2000, there were 1 million book authors per year (that is only 0.01% of the earth population of nearly 7 billion)
Currently, authorship (including books and new media) is growing tenfold each
year
Slide9
Importance
Trading Privacy for Influence
Increasing Power of the Individual 
Dissipation of Authority
Validity and Legitimacy in Question
"Going Viral"
Consumer Culture to a Creating Culture
Slide10
Positive Classroom Applications
Emphasis on Creation
Ease of Collaboration
Availability of Audience
Relevance of Voice
Slide11
Issues for the Classroom
Slide12
Resources and Ideas
Web 2.0 Tools
Blogs
Wikis
Social Media
Awareness and Participation
Technology Connections
Cultural Shift in Students
Discourse as Authorship
Slide13
Resources
Bigelow,Charles and Dennis Pelli.
"A Writing Evolution."
SEED
        Magazine. October 20, 2009. March 26, 2010. Web.
Daniels, Jessie. 
"Issues with Authorship.
" Wordle.net. March 26,
         2010. Web.
"Literacy Poster."
Management Advantage. March 26, 2010.
        Web.
"Literacy from 1870 to 1979."
National Assessment of Adult Literacy.
        March 26, 2010. Web. 
Literacy. "The World Factbook."
 CIA Home. March 26, 2010. 
        Web. 
"Literacy." UNESCO. March 26, 2009. Web. 
View this presentation on the web 
http://docs.google.com/present/view?id=dd5pj94c_287hhxwq8ck
Slide14Slide15Slide16Slide17Slide18Slide19Slide20Slide21
---