What Makes a Good Auditor PowerPoint Presentation, PPT - DocSlides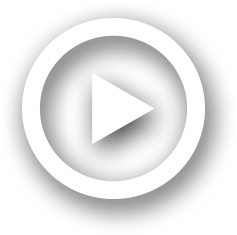 Description
Prepared and Presented by Frank Crawford, CPA. Crawford & Associates, P.C.. www.crawfordcpas.com. frank@crawfordcpas.com. This session will look at the attributes that GOOD auditors possess. We will also look at the attributes of EXPERT auditors. ID: 318795
Direct Link:
Embed code:
Download this presentation
DownloadNote - The PPT/PDF document "What Makes a Good Auditor" is the property of its rightful owner. Permission is granted to download and print the materials on this web site for personal, non-commercial use only, and to display it on your personal computer provided you do not modify the materials and that you retain all copyright notices contained in the materials. By downloading content from our website, you accept the terms of this agreement.
Presentations text content in What Makes a Good Auditor
Slide1
What Makes a Good Auditor
Prepared and Presented by Frank Crawford, CPACrawford & Associates, P.C.www.crawfordcpas.comfrank@crawfordcpas.com
Slide2
This session will look at the attributes that GOOD auditors possessWe will also look at the attributes of EXPERT auditorsThe group will rank the attributes in order of what they think will is importantWe will compare your rankings to a study conducted in the U.S.We will develop a "catch phrase" to use from this point forward to identify the attributes necessary in all GOOD and EXPERT auditors
What Makes a Good Auditor?
Slide3
Creative InquisitiveThinker Common senseOrganized IntelligentJudgment FairInformal InformalKnowledge Experience Confidence FlexibleLogical DecisiveGood listener Looks at alternativesObjective AnalyticalResponsible Perceptive
Good Auditor Attributes(in no particular order)
Slide4
Creative InquisitiveThinker Common senseOrganized IntelligentJudgment FairInformal InformalKnowledge Experience Confidence FlexibleLogical DecisiveGood listener Looks at alternativesObjective AnalyticalResponsible Perceptive
Good Auditor Attributes(Assign a number from 1-22, in order of what you think is the most important attribute to the least important attribute for a good auditor )
Slide5
Good Auditor Attributes
(your order)
Slide6
Discussion of results
Slide7
Creativity MethodicalKnow's what is relevant Problem simplificationPhysical appearance ExperienceInquisitive EnergeticAssumes responsibility Makes exceptionsCommunicate expertise DecisivenessPerfectionist Problem selectionWarm and friendly Stress toleranceAdaptability Self confidentCurrent knowledge Perceptive
Expert Auditor Attributes (in no particular order)
Slide8
Creativity MethodicalKnow's what is relevant Problem simplificationPhysical appearance ExperienceInquisitive EnergeticAssumes responsibility Makes exceptionsCommunicate expertise DecisivenessPerfectionist Problem selectionWarm and friendly Stress toleranceAdaptability Self confidentCurrent knowledge Perceptive
Expert Auditor Attributes (Assign a number from 1-20, in order of what you think is the most important attribute to the least important attribute for an excellent auditor )
Slide9
Expert Auditor Attributes (your order)
Slide10
Discussion of results
Slide11
Using some combination of the first letters of the first word of each set of attributes, create a catch phrase that we can use to identify a good auditor and an expert auditorSomething like "Smart and Sassy", or Sharp and Good Looking"
Create a catch phrase…
Slide12
Good auditor lettersO, L, J, I, I, G, F, F, P, L, C, T, A, C, C, R, O, D, C, I, E, KExpert auditor lettersP, P, W, M, P, E, M, P, I, C, C, S, S, D, E, P, A, C, A, K
The letters to use
Slide13
Good auditorExpert auditor
Let's pick the best catch phrases…
Slide14
Questions
Slide15
---