The Road Ahead Requirements, Choices and Considerations Beyond the First Year PowerPoint Presentation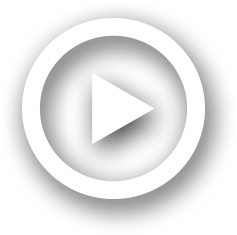 Description
Presented by:. Professor Paul Chill. Associate Dean for Clinical & Experiential Education. Professor Jennifer Mailly. Field Placement Program Director. February . 2018. (Rev. 5/23/18). Academic Regulations. ID: 686090
Embed code:
Download this presentation
DownloadNote - The PPT/PDF document "The Road Ahead Requirements, Choices and..." is the property of its rightful owner. Permission is granted to download and print the materials on this web site for personal, non-commercial use only, and to display it on your personal computer provided you do not modify the materials and that you retain all copyright notices contained in the materials. By downloading content from our website, you accept the terms of this agreement.
Presentations text content in The Road Ahead Requirements, Choices and Considerations Beyond the First Year
Slide1
The Road Ahead
Requirements, Choices and Considerations Beyond the First Year
Presented by:
Professor Paul Chill
Associate Dean for Clinical & Experiential Education
Professor Jennifer Mailly
Field Placement Program Director
February
2018
(Rev. 5/23/18)
Slide2
Academic Regulations
2
Slide3
Academic Regulations
3
Slide4
Deadlines
4
Slide5
86 Credits
Academic Regulations §1.1.1: "All candidates for the Juris Doctor degree must successfully complete a
minimum of eighty-six (86) credits and pass all required courses."
Day students need 53 additional credits after first year
On average,
13.25 per semesterEvening students need 64 additional credits after first yearOn average, 10.7 per semester (including required 2LE courses)
5
Slide6
Upperclass Requirements*
Legal Profession
- 3 creditsUpper-Class Writing Requirement
- 2-3 credits
Practice-Based Learning Requirement
- 3+ credits
6
* Evening students must also complete 4 credits each of Constitutional Law and Property during their second year, as well as a 3-credit Stat-Reg Elective
Slide7
Upper-Class Writing Requirement
Scholarly paper2+ credit SRP
Paper in designated seminarPaper in lieu of exam with permission of instructor
Predictive memo or persuasive brief
2+ credit SRP
Paper in designated seminarPaper(s) in lieu of exam with permission of instructorCertain clinic briefs and memosCompletion of Advanced Legal Writing course
7
1.
Substantial, intensive writing experience
2. Supervised by full-time professor
3. At least one re-draft based on feedback
4. Mandatory research training
5. Multiple ways to satisfy
ESSENTIAL
FEATURES
Slide8
PRACTICE-BASED LEARNING REQUIREMENT
IN-HOUSE CLINICS
PARTNERSHIP CLINICS
FIELD PLACEMENTS
Asylum & Human
Rights Clinic
Center for Children's Advocacy
Center for Energy & Environmental Law (
CEEL) Field
Placement
Criminal Clinic
(Trial & Appellate Divisions)
Connecticut Urban Legal Initiative (CULI)
("Transactional Clinic")
Legislative Field Placement
Intellectual Property & Entrepreneurship
Law Clinic
Elder Law Clinic
(with
Czepiga
Daly
Pope &
Perri)
State's Attorney's Field Placement
(with Office of CT Chief State's Attorney)
International Law & Human Rights Clinic
Veterans' Benefits Advocacy Clinic
(with CT Veterans Legal Center)
Individual Field Placement
(satisfies PBLR only if
taken concurrently
with Individual Field
Placement
Seminar)
Mediation
ClinicEnvironmental Law Clinic(with CT Fund for the Environment/Save the Sound)Semester in DC ProgramTax ClinicUnited States Attorney's Clinic(with U.S. Department of Justice)Animal Law Clinic
NEW!
NEW!
Designed especially for evening students (but open to all)
May
also be
accessible to evening
students
For more information, see separate guide to
"Clinics and Field Placements 2018-2019"
posted on website
Slide9
Elective Courses & Seminars
Some staples:Administrative Law
Business OrganizationsConflicts of LawCriminal Procedure
Evidence
Family Law
Federal Income TaxTrusts & EstatesSimulation courses and practicums:Advanced Legal Writing Contract DraftingTechnology and Law PracticeTrial Advocacy
9
"Perspectives" courses:
Comparative Law
Contemporary Legal Theory
Jurisprudence
Main Currents in Legal History
A sampling of the many others:
Employment Discrimination Law
Environmental Law
Federal Courts
Immigration Law
Intellectual Property
International Law
Law & Literature
Principles of Insurance
Sexuality, Gender and the Law
Slide10
Areas of Curricular Interest
10
Slide11
Other Ways to Earn Credit
Special research projects (SRPs)Teaching assistantships
JournalsCT Law ReviewCT Journal of International Law
CT Insurance Law Journal
CT Public Interest Law Journal
Extramural moot court and mock trial competitionsNon-law courses
11
Slide12
Special Academic Programs
Dual Degrees
JD/MBAJD/MPA
JD/MPH
JD/MSW
CertificatesCorporate & Regulatory ComplianceEnergy & Environmental LawHuman RightsIntellectual PropertyLaw & Public Policy
Tax Studies
Transactional Practice
International Exchanges
Aix-en-Provence (
France)
Bar
Ilan
University
(Tel Aviv, Israel)
Freie
Universitat
Berlin
(Germany)
Leiden University
(Netherlands)Pompeu Fabra University (Barcelona, Spain)
Tilburg University
(Netherlands)
University College Dublin
(Ireland)
University of Antwerp
(Belgium)
University of Exeter
(England)
University of International Business & Economics
(Beijing, China)University of Mannheim (Germany) University of Muenster (Germany)University of Nottingham (England)University of Puerto RicoUniversity of Siena
(Italy)
12
Slide13
Limits
& Thresholds
13
SUBJECT
MAXIMUM
MINIMUM
COMMENTS
Credits outside of regularly-scheduled courses and clinics
22
Pass/fail credits that can be counted
toward graduation
12
Must take at least two graded courses each fall or spring term
Total combined SRP
and I
ndividual Field Placement credits
8
Max. of 3 credits of each
in
any fall/spring semester, 4 in summer
Credits for non-law school courses
6
Must be pre-approved; does not include dual degree programs
Credits
per semester (without special permission)
16 (full-time)
12 (part-time)
Absolute limit
is
17 credits
Length of study (in months)
60 (full-time)
72
(part-time)24GPA2.3Residency6 semesters of ≥ 10 credits F/T (or equivalent);8 semesters of
≥
8 credits P/T (or equivalent)(Note: Some of these limits and thresholds can be waived by the Petitions Committee. All course pre- and co-requisites can be waived by the instructor.)
Slide14
Considerations
What to TakeTalk to professors
Tailor to own interests and career plans/aspirationsBalance of modalities
Breadth vs. depth
Bar courses?
Prerequisite coursesWhen to Take ItEvening coursesExperiential educationSequencing for prerequisitesFrequency/regularity of scheduling
Beyond Course Selection
Building relationships and connections
Faculty
Student organizations
Professional organizations & networking
14
Slide15
15
Slide16
---