Arabic Cognate Accusative Handout Cognate Accusative PDF document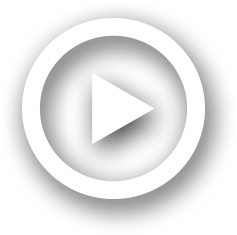 Description
It occurs fairly frequently but it can usually be replaced by other expres sions Thus you do not necessarily need to be able to use it yourself but you do need to recog nize it when you see it In English you would not usually say something like He h ID: 53583
Embed code:
DownloadNote - The PPT/PDF document "Arabic Cognate Accusative Handout Cogna..." is the property of its rightful owner. Permission is granted to download and print the materials on this web site for personal, non-commercial use only, and to display it on your personal computer provided you do not modify the materials and that you retain all copyright notices contained in the materials. By downloading content from our website, you accept the terms of this agreement.
Presentations text content in Arabic Cognate Accusative Handout Cognate Accusative
Page 1 Arabic 432 Cognate Accusative Handout Cognate Accusative The cognate accusative ﳌا) ( is a special stylistic use of the accusa- tive case in Arabic. It occurs fairly frequently, but it can usually be replaced by other expres- sions. Thus, you do not necessarily need to be able to use it yourself, but you do need to recog- nize it when you see it. In English, you would not usually say something like( He helped me a great deal of help )ou would probably be told by your writing teacher to say instead( He helped me a great deal. or He gave me a great deal of help This is because English style frowns on the repetition of a verb and a noun of the same derivation (in this case help ) too close together. It is thought to be confusing. In Arabic (p because verbs and masdars are not easily confused with one another) this kind of repetition is considered a mark of good style. ,epeating the verbal noun after the verb makes the sentence more emphatic. -o, to see the following would not be consid- ered at odd, even in very contemporary Arabic( ou, of course, would not want to translate it literally (as He helped me a great hel ) into English, but would instead want change it so that it sounds more natural in that language--as he helped me greatl or he gave me a great deal of help. The cognate accusative may also take the form of an idafa. These are usually of two kinds. In the first kind, the first term ( al-mudaf) is usually a partitive noun (like or ﺾ# , which will be in the accusative case) or an elative. ﺟﻻا ﻲ( .e participated fully in the meeting. Here (as you can see) the masdar is definite . This is the usual procedure for these kinds of constructions. Page 2 Arabic 432 Cognate Accusative Handout .ith the second kind of idafa construction, the masdar is the mudaf, and the mudaf ilayhi is a noun giving more information about who (or what) is doing the action. ﻞِﳊا َﺰﻦﻳِ. I left her house as a sad man would. (Literally( I left her house [with1 the leaving of the sad man.) Here are some other examples of cognate accusative (all taken from 2a3ib 4ahfu s novel Al-Khan al-Khalili)( . ر نأ رﻨﺳ ﻲ( ﺮﻳ ﻪرا ﻚﺒﺗ(٩٥ .ص) . ﻠﻌﻟ . (٩٥ .ص). و . ﺎﺿﺎﻌًاﺪﻳﺪﺷ ً(٩٨ .ص) . و .٤ﻜ(ّﺮﻴﻜﻔﺗ ﻪﻴ( ﺎً(١٠١ .ص) .
---