Emergency Preparedness and Response: Understanding Key Elements and Your Role PowerPoint Presentation, PPT - DocSlides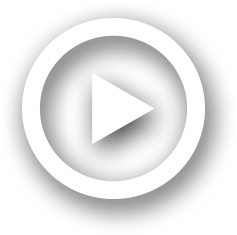 Description
New Hire Orientation. Prepared by:. New York City Department of Health and Mental Hygiene's Office of Emergency Preparedness and Response (OEPR). Objectives Outline. NYC DOHMH's role in an emergency. ID: 682159
Direct Link:
Embed code:
Download this presentation
DownloadNote - The PPT/PDF document "Emergency Preparedness and Response: Und..." is the property of its rightful owner. Permission is granted to download and print the materials on this web site for personal, non-commercial use only, and to display it on your personal computer provided you do not modify the materials and that you retain all copyright notices contained in the materials. By downloading content from our website, you accept the terms of this agreement.
Presentations text content in Emergency Preparedness and Response: Understanding Key Elements and Your Role
Slide1
Emergency Preparedness and Response: Understanding Key Elements and Your Role
New Hire OrientationPrepared by:New York City Department of Health and Mental Hygiene's Office of Emergency Preparedness and Response (OEPR)
Slide2
Objectives Outline
NYC DOHMH's role in an emergencyOverview of OEPR's key functionsEmergency notification process
Personal preparedness
Slide3
Types of Potential Emergencies: CBERN
Slide4
Past NYC DOHMH Responses
Slide5
DOHMH Roles in Emergencies
Identify diseases and potential risk levels of certain populationsProvide guidance to the healthcare
community
regarding disease identification and treatment
Provide emergency information
to the public
Distribute medication
to the public
Provide safety information
to the public and emergency workers regarding potential hazards in different environments
Coordinate mental health needs and services
Provide staff
for emergency evacuation centers and potential hurricane sheltersContinually provide critical agency services
Slide6
OEPR's Key Functions and Management Cycle
Slide7
DOHMH's Incident Command System (ICS)
Incident Command System (ICS) is a standardized organizational structure used nationally by first response agencies, in situations when the existing organizational structure becomes overwhelmed (i.e., during emergencies).The DOHMH ICS:Delineates roles by ICS title and experience, not
day-to-day responsibilities
(*This
means you may have a different assignment and
supervisor during
an
emergency)
Provides management tools to efficiently organize staff into clearly defined roles
Facilitates clear communication by eliminating radio codes, slang and jargon
E
nsures safety of staff
Leverages the agency's resources effectively
Slide8
Understanding Continuity of Operations (COOP)
Continuity of Operations (COOP) ensures the ability of an agency to continue its essential services during a wide rage of emergencies.Examples of essential services include:
- Correctional Health Services
- Death and Birth Certificate Issuance
- Poison Control Center
Slide9
Emergency Role Expectations
Responding to emergencies is a key part of DOMHM's mission and role in the cityAll DOHMH employees are expected to participate in emergency response if directed
Staff may:
- Work from a different location than usual
- Work different and/or longer hours than usual
- Perform tasks different from day-to-day work
- Report to a supervisor different from your day-to-day
supervisor
Slide10
Other Assignments: Points of Dispensing (PODs)
Points of Dispensing (PODs): sites opened when the emergency requires the mass distribution of vaccine or medication to the public
-
POD Core Team Staff (leadership)
Set up and manage PODs
Make assignments for the General Staff
Attend training and exercises to practice
General Staff
Have a POD assignment with direct public contact
Receive assignments and training at the POD
Slide11
Other Assignments: Citywide Emergency List (CWL)
Citywide Emergency List (CWL): made up of personnel from New York City agencies who may be called upon to work on citywide emergency operationsHurricane shelters
Evacuation Centers (usually in employee's home borough)
Examples of CWL positions:
Operator
Specialist
General Staff
Slide12
Get Prepared
Review your emergency roleTrain for your assignmentDevelop a Family Preparedness PlanHave a
Go Bag
Visit NYC OEM's
website
for additional information and preparedness plans
Slide13
Thank You!
OEPR looks forward to working with you in preparation for our next emergency.
Slide14
Questions?
Contact: Thomas MauroDirector of Exercises and Training
tmauro1@health.nyc.gov
347-396-2746
Rebecca Baron
Training Coordinator
rbaron1@health.nyc.gov
347-396-2773
---