Food Safety Regulations Based on Science PowerPoint Presentation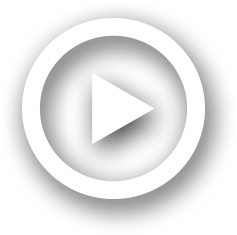 Description
Presenter Name. Affiliation. and . Global Harmonization Initiative (GHI) . Ambassador for [country]. Illegal additives. Lead . oxide. Melamine. Diethylene. . Glycol. French fries. Chemicals that are not allowed but nevertheless present in food. ID: 571404
Embed code:
Download this presentation
DownloadNote - The PPT/PDF document "Food Safety Regulations Based on Science" is the property of its rightful owner. Permission is granted to download and print the materials on this web site for personal, non-commercial use only, and to display it on your personal computer provided you do not modify the materials and that you retain all copyright notices contained in the materials. By downloading content from our website, you accept the terms of this agreement.
Presentations text content in Food Safety Regulations Based on Science
Slide1
Food Safety Regulations Based on Science
Presenter Name
Affiliationand Global Harmonization Initiative (GHI) Ambassador for [country]
Slide2
Illegal additives
Lead
oxide
Melamine
Diethylene
Glycol
French fries
Slide3
Chemicals that are not allowed but nevertheless present in food
are not necessarily
additive
s
.
Most man-made chemicals occur in
nature in concentrations that can be detected now, but not previously
. They are produced by
animals
microbes (bacteria, fungi, parasites)
plants
geochemical processes (e.g. volcanos)
they include chlorinated organic compounds.
More
than
5000
different natural organic
halogens have been identified
in nature.
Slide4
30-03-2012 USA:
Carbendazim in orange juiceCarbendazim is approved as pesticide in many countries, but no longer in the United States.MRLs (maximum residual levels) for carbendazimEU: 100 ppb - 700 ppb Canada: 500 - 6000 ppbUSA: 10 ppb (per 30-03-2013)US Environmental Protection Agency:"... consumption of orange juice with carbendazim at the low levels that have been reported does not raise public health concerns."
GHI
Slide5
Organic food may contain more pesticides than normal food
Most pesticides
are
organic
Slide6
6
Natural,
potentially toxic substances in food1 lectins (or hemaglutinins) (pulses)enzyme inhibitors (soy, peas, beet, cereals)piperidines (black pepper)caffein, threobromin, theophilin (coffee, chocolade, tea)solanine (potatoes, tomatoes, aubergines)tomatine (tomatoes)
Slide7
7
Natural,
potentially toxic substances in food2oxalates (rhubarb, spinach, parsley, chives, purslane, cassava, amaranth, chard, taro leaves, radish, kale, monstera fruit)coumarin (cinnamon, peppermint, green tea, chicory, blueberries)glucosinolates such as sinigrin, progoitrin (cabbage, broccoli, Brussels sprouts, cauliflower, turnip, radish, horseradish, mustard, rapeseed)
Slide8
Natural, potentially toxic substances in food3 cyanogenic glycosides, such as amygdalin (almond, laurel) and linamarin (cassave)saponins (peanut, soy, spinach, broccoli, potato, apple)growth hormonesantibiotics
8
Slide9
Furan
Furfural
HydroquinoneIsopreneLimoneneStyreneTolueneXyleneEtc.
AcetaldehydeBenzaldehydeBenzeneBenzofuranBenzo(a)pyreneCaffeic AcidCatechol1,2,5,6-dibenzanthraceneFormaldehyde
Slide10
Coffee Consumption and the Risk of Colorectal Cancer
Stephanie L. Schmit, Hedy S. Rennert, Gad Rennert, and Stephen B. Gruber
Conclusion
Coffee consumption may be
inversely associated with risk
of colorectal cancer in a dose–response manner.
Slide11
ConclusionsOverall, results of this comprehensive review show that the health benefits (or null effects) clearly outweigh the risks of moderate coffee consumption in adult consumers for the majority of health outcomes considered........
A Comprehensive Overview of the Risks and Benefits of Coffee Consumption by L. Kirsty Pourshahidi, Luciano Navarini, Marino Petracco, and J.J. StrainInvestigation of 1277 studies (1970-2015)
Slide12
Differences in regulations
result in needless destruction of healthy food in a world where a billion people have very little or no food
hamper international trade and innovation
Slide13
The making of food safety
regulations
The
main
problem
is the
lack
of
understanding
of
toxicity by
politicians
general
public
activists
(
antis
)
press
and the strong influence of professional lobbyists
Slide14
2013Total for Agribusiness: $151,730,315Total Number of Clients Reported: 453 Total Number of Lobbyists Reported: 1,154
LobbyingUSA
Slide15Slide16
Absurd
regulations
ZERO-TOLERANCEAntibiotics in foodSoedan Red
20.000
kg/
day
800.000
kg/
day
ppt
*
in products with ingredients form China
* About 1 grain of 2mm in an Olympic swimming pool)
800 l per
day
life long
= ABSENCE OF ...
Slide17
The Netherlands, June 2014Furazolidon from feed into meatAverage exposure to humans eating meat 1.2 μg per meal (and worst case 8 μg per meal)Internationally recognised potential harm at 3 μg per day during a life time (i.e. 50 or 70 years)There are NO reports of harmful effects of therapeutic doses of 200 mg per day during 21 days (WHO) - this is 25,000 times more than the worst case amountConclusion: the meat is safeDestruction of 2474 calves and 100 companies closedSource: Netherlands Food and Consumer Product Safety Authority
Slide18
Packaging materials in contact with food
Examplesphthalatesperfluorooctanoic acidbisphenol-Aaluminiumiron
Slide19
If chemicals have been added illegally:those responsible should be prosecutedthe product should be confiscatedbut if safe, the product should not be destroyed
Slide20
Regulators
Scientists
Politicians
LOBBYISTS
ACTIVISTS
General public
PRESS
Now
Slide21
Regulators
Scientists
Politicians
LOBBYISTS
ACTIVISTS
General public
PRESS
Future
Slide22
The Global Harmonization Initiative wants to improve food regulations and remove absurd regulations by obtaining global scientific consensusand convincing those who need to know
Slide23
Dose
Damage
The perception of the general public
Slide24
Dose
Damage
Understanding of most politicians and policy makers
Slide25
Dose
Damage
Threshold
Toxicologists: there is a threshold of no concern makes (NOAEL, no adverse effect level). All food contains toxins.
Slide26
Everything is poisonous if the amount is high enough
orThere are no toxic substances, only toxic concentrations
26
Slide27
Many substances are harmless in the right amounts but harmful if too much or not enough
Slide28
28
V
i
tamin AAdults: needed 1 mg per day harmful at 3 mg per daySeleenAdults: needed 50-150 μg per day harmful at 300 μg per dag(Netherlands Health Council)
Slide29
Evolution
Humans and their predecessors have been exposed to all those most scary chemicals for millions of years and developed a
biological system
(with liver, kidneys, etc.) to cope with them or even use them beneficially.
The system, however, can be overloaded and then the chemical becomes toxic.
Slide30
30
Until recently: Head of the department Genetic Toxicology, University Medical Centre, Leiden (still leading projects)Still: Senior Advisor of Unesco, WHO, IAEA and the National Institute for Occupational Safety and Health (USA)More recently:Director of Biomedical Research and Head of Radiation Genetics and Chemical Mutagenesis in Doha (Qatar)Director of the Center of Human Safety & Health and Diagnostic Genome Analysis in Dubai (UAE)Supervisor of research programs of a recently opened cancer research center in Tehran
GHI Working Group Genetic toxicology
Dr. Firouz Darroudi,
the lead expert in this field gives GHI endorsed courses to make governments and industry aware of the test tube methodology.
Slide31
WG Genetic toxicology
Chair: Firouz Darroudi
Currently evidence of safety of new food products, new ingredients and new technologies is typically obtained by animal testing.
Testing using animals is not popular and therefore the industry is reluctant to introduce improved products and processes. Moreover it is slow and expensive.
The alternative, developed in the past three decades is in vitro testing, using intact human liver cells. It is:
more accurate
relevant to humans (not test animals)
cheap
fast
But it is NOT IN CURRENT REGULATIONS
Slide32
GHI
Slide33
GHI
Published by Elsevier
in 2010Use promo code GHI30 for 30% discount
Slide34
Published by Elsevier
November 2015
Use
promo code GHI30 for 30% discount
Slide35
35
Published by Elsevier
in 2014
Use
promo code GHI30 for 30% discount
Slide36
European Food Law Handbook
B. v.d. Meulen and M. v.d. VeldeWageningen UniversityEur. Inst. for Food Law 2008 632 pagesISBN: 978-90-8686-082-1Bernd van der Meulen is Legal Advisor (Foods) in GHI and a Member of the Board of GHIPrice (€): 66.00 (excluding VAT)
36
Slide37
37
EU Food Law Handbook
B. v.d. MeulenWageningen UniversityEur. Inst. for Food Law 2014 692 pagesISBN: 978-90-8686-246-7Bernd van der Meulen is Legal Advisor (Foods) in GHI and a Member of the Board of GHPrice (€): 75.00 (excluding VAT)
Slide38
If
you are not a member, you are invited to join GHI, just go to www.globalharmonization.net/user/registerOr emailInfo@globalharmonization.netThere is no fee, you only need to qualify as a food scientistYou will influence the future
Z
Slide39
Thank
you
for
your
interest
---