New Hire Orientation The Red PowerPoint Presentation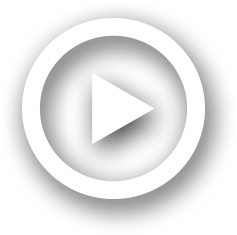 Description
Carpet Experience. Presented . By . Dalinda Galaviz. Human . Resources. New Hire. Orientation. The Role of. Department. You Are Welcome Here. !. https://. youtu.be/zYaXdcHiqsc. Diversity and inclusion have played important roles in shaping the University of Wisconsin-Parkside. With great intention.... ID: 670044
Embed code:
Download this presentation
DownloadNote - The PPT/PDF document "New Hire Orientation The Red" is the property of its rightful owner. Permission is granted to download and print the materials on this web site for personal, non-commercial use only, and to display it on your personal computer provided you do not modify the materials and that you retain all copyright notices contained in the materials. By downloading content from our website, you accept the terms of this agreement.
Presentations text content in New Hire Orientation The Red
Slide1
New Hire Orientation
The Red Carpet Experience
Presented
By
Dalinda Galaviz
Human
Resources
Slide2
New Hire
Orientation
The Role of
Department
Slide3
You Are Welcome Here
!https://youtu.be/zYaXdcHiqsc
Slide4Slide5
Diversity and inclusion have played important roles in shaping the University of Wisconsin-Parkside. With great intention, Parkside has created a learning environment that celebrates diverse knowledge and perspectives through academics and partnerships in our communities. The result: Students are better prepared to be effective contributors in today's multicultural society. Parkside's classroom environment promotes individualized attention that speaks to both traditional and nontraditional students
.
Parkside
offers you a quality university experience that goes beyond the classroom. Our top faculty members teach all levels of undergraduate courses. They become your mentors, engage you in their own research, and are actively involved with businesses, groups and organizations in our region. Our student-to-faculty ratio is just 18 to 1, and more than three quarters of the classes offered have fewer than thirty students. 
Slide6
"Parkside is a perfect example of the Wisconsin idea … bringing the university to the people. And the people of this region have demonstrated that they want it
."Fred Harvey Harrington, University of Wisconsin President, 1970
University of Wisconsin presence in southeastern Wisconsin since 1933
In 1965, UW Parkside was created in Kenosha and Racine
Chancellor Irvin G. Wyllie selected the name "Parkside" to represent the picturesque campus and to exhibit service to all of southeastern Wisconsin
Architect
Gyo
Obata designed the complex with a major library/learning center at its heart.
July 1, 1968, the University of Wisconsin – Parkside was officially founded.
Our President of UW Parkside is Chancellor Deborah Ford
Slide7
Supervisor's Role
Slide8
New Hire Orientation
The Role of the Supervisor
Plays a pivotal role
Provides factual information and clear and realistic performance expectations
Emphasize the employee's likelihood of succeeding at UW Parkside
Encourages newcomers' acceptance by coworkers
Slide9
To Reduce Startup Costs
To Reduce AnxietyTo Reduce Employee Turnover
To Save Time for the
Supervisor
To Develop Realistic Job Expectations, Positive Attitudes and Job Satisfaction
What is the purpose
of
New Hire Orientation
** A thoughtful new employee orientation program can reduce turnover and save an organization thousands of dollars.**
Slide10
Commitment to continuous improvement & learning
Payoff for the individual employee, department and UW ParksideEmployee's being the organization's greatest resource … so ask them
What do they like or not like about orientation
Trust in your employee's feedback
Benefits
Include in Your
New
Employee
Orientation
Slide11
What is
The Red Carpet Treatment?
Feel welcomed
Smooth integrate into UW Parkside
Have the tools and resources to perform their job successfully
Have targeted goals
Make the first day a celebration
Make new hires productive on the first day
It's not boring, rushed or ineffective
Discuss the expected contributions and how they will help UW Parkside
(how they fit in)
Slide12
Common
Mistakes . . . Be Prepared!Work area created or assigned.
Schedule the new hire to start when the Manager is out or on vacation.
Leave the new hire in the reception area for a ½ hour.
Leave the new employee at their workstation.
Give the employee the paperwork in a noisy area to sign off on paperwork.
Show the new employee his office/cube and not introduce them to coworkers.
Showing all day orientation videos
Slide13
Common Mistakes
… Be Prepared!Assign the employee who was not aware they were meeting with the new hire.
Assign the employee to a "negative, unhappy" employee on staff
Assign the employee busy work that has nothing to do with their core job description because you are too busy to work with them.
Overwhelm them with facts, figures, names and faces packed into one eight hour day.
Failing to prepare for the new hire by not providing appropriate equipment and adequate assignments.
Slide14
What is
Important to Review
A Safe Work Environment
The Job Description
Benefits
Who are the people they will be working with
Company Culture
The Organizational Chart
How do they fit in
Fun activities to participate in the department as well as on Campus
Slide15
Put Our Best
Foot Forward … Welcome aboard email once the candidate has accepted the offer
Goodie bag i.e. pen or tie a balloon on their chair
Be in the office on their First Day
Intro Email to the Team
Intro Email across the Campus
Assign a mentor or buddy.
Team Meeting.
Start with a company overview and then a department overview
Follow-up with them at the end of their first week, 30 days and finally 90 day
After
one month have a wrap up – have coffee or a soft beverage outside of the department
Slide16
your journey starts here.
HR
New
Employee
Orientation
Checklist
Slide17Slide18Slide19Slide20Slide21
Admissions
Department
New
Employee
Orientation
Checklist
Slide22Slide23Slide24Slide25Slide26Slide27
I am Welcomed, Therefore, I Belong
Celebrating a
New Employee means …
Schedule a welcome luncheon (potluck) in the department either the first day or at the end of their week.
Lunch with the Immediate Supervisor at the end of the week
Slide28
Evaluate the
SuccessAsk for feedback on their new employee orientation after 30 days
Send out a brief, five question survey
Find out what information was overload or unneeded.
Incorporate the suggestions to improve the program
First impressions both good and bad after the first day
Other observations
Your new employee orientation is a make'
em
or break'
em
experience.
Slide29
Be Intentional with Everyday Conversations
Show Them that Others Need Them, TooChallenge ThemRecognize Them as Individuals
If you want your employees to stick around.
4 Simple Ways to Make Your Employees Feel Valued
Slide30Slide31Slide32
---