SOLAR TRACKING SYSTEM PowerPoint Presentation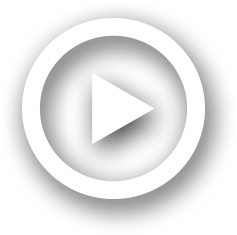 Description
INTRODUCTION. A . solar tracker.  is a device that orients a payload toward the sun. .. Payloads . can be photovoltaic panels, reflectors, lenses or other optical devices. .. In concentrated photovoltaic (CPV. ID: 188598
Embed code:
Download this presentation
DownloadNote - The PPT/PDF document "SOLAR TRACKING SYSTEM" is the property of its rightful owner. Permission is granted to download and print the materials on this web site for personal, non-commercial use only, and to display it on your personal computer provided you do not modify the materials and that you retain all copyright notices contained in the materials. By downloading content from our website, you accept the terms of this agreement.
Presentations text content in SOLAR TRACKING SYSTEM
Slide1
SOLAR TRACKING SYSTEM
Slide2
INTRODUCTION
A solar tracker is a device that orients a payload toward the sun.Payloads can be photovoltaic panels, reflectors, lenses or other optical devices.In concentrated photovoltaic (CPV) and concentrated solar thermal (CSP) applications are used.These trackers are used to enable the optical components in the CPV and CSP systems. The optics in concentrated solar applications accept the direct component of sunlight and therefore must be oriented appropriately to collect energy. Tracking systems are found in all concentrator applications because such systems do not produce energy unless pointed at the sun
Slide3
WHY SOLAR TRACKING SYSTEMS?
Global warming has increased the demand and request for green energy produced by renewable sources such as solar power. Consequently, solar tracking is increasingly being applied as a sustainable power generating solution.Solar Tracking System is a device for orienting a solar panel or concentrating a solar reflector or lens towards the sun. Concentrators, especially in solar cell applications, require a high degree of accuracy to ensure that the concentrated sunlight is directed precisely to the powered device. 
Slide4
CONCEPT OF SOLAR TRACKERS
Sunlight has two components,Direct beamDiffuse sunlightThe direct beam that carries about 90% of the solar energy. The diffuse sunlight that carries the remainder the diffuse portion is the blue sky on a clear day and increases proportionately on cloudy days.As the majority of the energy is in the direct beam, maximizing collection requires the sun to be visible to the panels as long as possible.
Slide5
TYPES OF SOLAR COLLECTOR
Different types of solar collector and their location require different types of tracking mechanism. Solar collectors may be:non-concentrating flat-panels, usually photovoltaic or hot-water,concentrating systems, of a variety of types.Solar collector mounting systems may be fixed (manually aligned) or tracking. Tracking systems may be configured as:Fixed collector / moving mirror Moving collector
Slide6
FIXED COLLECTOR / MOVING MIRROR
Many collectors cannot be moved, for example high-temperature collectors where the energy is recovered as hot liquid or gas .In such cases it is necessary to employ a moving mirror so that, regardless of where the Sun is positioned in the sky, the Sun's rays are redirected onto the collector.Due to the complicated motion of the Sun across the sky, and the level of precision required to correctly . .In different applications, mirrors may be flat or concave.
Slide7
MOVING COLLECTOR
Trackers can be grouped into classes by the number and orientation of the tracker's axes. Compared to a fixed mount, a single axis tracker increases annual output by approximately 30%, and a dual axis tracker an additional 6%.Photovoltaic trackers can be classified into two types:Standard photovoltaic (PV) trackers Concentrated photovoltaic (CPV) trackers. Each of these tracker types can be further categorized by the number and orientation of their axes, their vertical supports and foundation
Slide8
Architectural
Solar Diagram
Slide9
EFFICIENCY Of Solar TRACKING SYSTEM
Global warming and the drive to minimize greenhouse gas emissions has put the focus on how to make the most of natural energy sources.The sun and the wind are freely available almost everywhere in the world.The electric actuators can help improve the exploitation and efficiency of these sustainable sources of energy.Solar tracking is an obvious way to improve the efficiency of solar power plants. As the sun moves across the sky an electric actuator system makes sure that the solar panels automatically follow and maintain.
Slide10
SINGLE AXIS TRACKING SYSTEMS
Solar panels with single axis tracking systems. The panels can turn around the centre axis. LINAK can provide the actuators that tilt the panels.
Slide11
DUAL AXIS TRACKING SYSTEMS
Dual axis tracking is typically used to orient a mirror and redirect sunlight along a fixed axis towards a stationary receiver.But the system can also gain additional yield on your PV cells. LINAK can provide you with quality actuators that move these panels on dual axis.
Slide12
CONCLUSION
Uses simple, inexpensive, easy to get 555 timers and LDRs.The TRACKER not only follows SUN from EAST to WEST and back to EAST in a cyclic manner(Horizontal Motor Module). Tracks the Angular Movement of the SUN with respect to its ZENITH ANGLE to the Horizon (Vertical Motor Module and EYE).This is a VERSATILE quality for which the TRACKER could easily be used in conjunction with Solar Panels to derive maximum Solar Energy.
Slide13
THANK YOU
www.playppt.com
---