The Rise of Hitler PowerPoint Presentation, PPT - DocSlides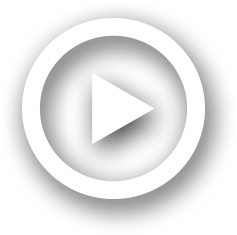 Description
What I want you to know. …. Vocabulary. Nazism. : German brand of fascism. Der . Führer. : leader of the Nazi party. Swastika. : symbol of the Nazi party. "Mein . Kampf. ". : book written by Hitler. ID: 596710
Direct Link:
Embed code:
Download this presentation
DownloadNote - The PPT/PDF document "The Rise of Hitler" is the property of its rightful owner. Permission is granted to download and print the materials on this web site for personal, non-commercial use only, and to display it on your personal computer provided you do not modify the materials and that you retain all copyright notices contained in the materials. By downloading content from our website, you accept the terms of this agreement.
Presentations text content in The Rise of Hitler
Slide1
The Rise of Hitler
Slide2
What I want you to know…
Slide3
Vocabulary
Nazism
: German brand of fascism
Der
Führer
: leader of the Nazi party
Swastika
: symbol of the Nazi party
"Mein
Kampf
"
: book written by Hitler
Lebensraum
: living space that would be conquered from Eastern Europe and Russia
Gestapo
: Nazi secret police
Slide4
Born in Austria – April 20, 1889Not a good studentTried to become an artist in ViennaPainted post cards by the riverServed in WWIWestern Front for 4 years
Adolf Hitler
Slide5
1919 – Joins German Workers' PartyRight wing, extremist nationalists
Early Politics
Slide6
Summer of 1921Gains control of NSDAP, or Nazi PartyNational Socialist German Workers' Party55,000 members by 192315,000 in militiaSA, Storm Troops, Brownshirts
Slide7
Beer Hall Putsch
Hitler attempted to seize power in 1923.
Arrested and tried for treason
Sentenced to 5 years in prison
Served 9
months
Slide8
Site of the Beer Hall PutschMain gathering place of Nazi PartyAttempted assassination 1939
The Bürgerbräukeller
Slide9
The
Feldherrnhalle
Slide10Slide11Slide12
Memorial Plaques
Slide13
Slide14
Dodger's Alley
Slide15
Hofbräu
München
Slide16
Hofbräu
München
Slide17Slide18
Wrote Mein Kampf while in jailMy StruggleCalled Germans "Aryans"IncorrectNon-Aryans were inferiorTreaty of Versailles was an outrageCalled for lebensraum
Slide19
Mein Kampf Ideology and Philosophy
1.) German Nationalism! ('HRE' – Prussia – German Empire)
"…in order to remain healthy, species must continually expand the amount of space they occupy…"
2.) Rejection of the Treaty of Versailles – Why? 3.) German Re-armament (militarize)
4.) Annexation of Austria (Germans…)
5.) Anti-Semitism (lots of reasons; mainly, international conspiracy… against Germans) 6.) Fight Rassenkrieg (racial war & eugenics); 7.) * …to win Lebensraum (living space) for Aryan race *
Slide20
Nothing to something…
Ignored until Great Depression caused panic and resentment
Nazis were the biggest political party by 1932
Hitler appointed chancellor in 1933
!!!Hitler came to power legally!!!
Slide21Slide22Slide23
Feb 27, 1933Building where parliament metBlamed CommunistsNazis win parliamentary majority
Fire at the Reichstag
Slide24
March 23Gave gov't power to ignore constitution for four yearsGov't would issue laws to deal with problemsProvided legal basis for Holocaust
Enabling Act of 1933
Slide25
Uses new power to create totalitarian stateBanned other political partiesArrested opponents
Slide26
Created as Hitler's bodyguardLed by Heinrich HimmlerControlled Secret Police – Gestapo – and regular police forceRan concentration and death campsExecution squads
The Schutzstaffeln – The SS
Slide27
Controlled the economy
Banned strikes
Dissolved unions
Gov't
authority over business and labor
Put Germans to work
Built highways, weapons, military service
Unemployment dropped severely
Slide28
Women played crucial roleGive birth to children that would become good little NazisBring about the triumph of the Aryan RaceRaise men to be warriors and political leadersWomen that would be wives and mothers
Women and Nazism
Slide29
Anti-Semitic Policies
Anti-Semitism: hatred of Jewish people
Jewish used as scapegoats for Germany's problems
Kristallnacht
:
"Night of the Broken Glass" – November 9, 1938
signaled the start of eliminating Jewish people from Germany
Belief in a "master race"
-
everyone
else is inferior
---