Becoming the Employer of Choice for International Medical Graduates PowerPoint Presentation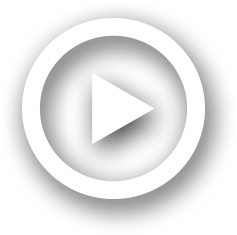 Description
Mary E. Ryan. Purpose: . Bring. physicians into medically underserved communities . Ensure . that low income populations are served. Keep. . physicians in the community to permanently address shortages. ID: 739464
Embed code:
Download this presentation
DownloadNote - The PPT/PDF document "Becoming the Employer of Choice for Inte..." is the property of its rightful owner. Permission is granted to download and print the materials on this web site for personal, non-commercial use only, and to display it on your personal computer provided you do not modify the materials and that you retain all copyright notices contained in the materials. By downloading content from our website, you accept the terms of this agreement.
Presentations text content in Becoming the Employer of Choice for International Medical Graduates
Slide1
Becoming the Employer of Choice for International Medical Graduates
Mary E. Ryan
Slide2
Purpose:
Bring
physicians into medically underserved communities Ensure that low income populations are servedKeep physicians in the community to permanently address shortages
J-1 Waivers
Slide3
J-1 Two year home residence requirement Waiver of HRR
Interested
Government Agency (IGA) based on service in a medically underserved areaConrad State 30 programFederal Programs:
Delta Regional Authority
Appalachian Regional CommissionDepartment of Health and Human Services
IMG J-1
Residents
Slide4
Programs favor primary care and Federal programs are generally limited to primary care
Specialists
permitted under Conrad 30May require additional documentationMay be accepted only after primary care applications are accepted
J-1 Waivers Primary Care/Specialists
Slide5
Generally for all IGA programsWorksite(s) in Federally designated medically underserved areas – HPSA/MUA
http
://www.hrsa.gov/shortage/find.html Conrad 30 – State Program
State may permit up to 10 Flex spots
Prepare to show service to patients in underserved areasMay be considered only after waivers for
HPSA/MUA
Multiple sites - if one is not in HPSA/MUA – need FLEX
J-1 Waivers
Slide6
3 year contractFull-time/ minimum 32 hours direct patient care
Address of worksites
No non-competeStatement re: compliance with J-1 policies by both parties to the contractService to low income
Compliance with prevailing wage obligation
Start within 90 days of receipt of waiver
J-1 Waivers
Slide7
Applications require:6 or more
months of evidence of unsuccessful recruitment
Evidence of facility's patient mix:Commercially insuredMedicaid/MedicareSliding FeePublic notice that all patients will be seen regardless of ability to pay
J-1 Waivers
Slide8
Procedures:Physician obtains Waiver case number from DOS
Employer/physician submit waiver application to the State 30
administrator*State recommends waiver and sends to DOSDOS recommends waiver and sends to USCISUSCIS approves waiver
* Delaware requires advance employer application
J-1 Waivers
Slide9
After approval* by USCIS, H-1B petition filed by employer with USCIS (* possible to file with DOS recommendation)
Upon approval of H petition and change of status, physician commences employment
Reports arrival to practice to the StateYearly confirmations of continued employmentChanges in practice site/contract must be reported to State and to USCIS
J-1 to H-1B
Slide10
H-1Bs with J-1 waiver
may transfer
to new employer if extenuating circumstancesExtenuating defined on case-by-case basisNot "counted" againDirect filing with USCIS possible
Obtaining State approval bolsters transfer request.
Must complete full 3 years of service before change to other status
Extenuating Circumstances
Slide11
No two year home residence requirementEmployer must
file H-1B to "transfer" physician
Finite number of H-1Bs available each year for cap-subject employersCap-exempt – non-profit organizations affiliated with an institution of higher educationSix year limitMay need to initiate permanent residence immediately
IMG H-1B
Residents
Slide12
Permanent Residence a/k/a "Green Card"
Request may arise
during contract negotiationsWhy?Long wait for visas – India/ChinaAbility for spouse to obtain work authorizationCurrently H-4s not permitted to workSecurity
Beyond Waivers/H-1B
Slide13
http://travel.state.gov/content/visas/english/law-and-policy/bulletin.html
Visa Bulletin – Sept. 2016
Employment-based
All
China
– Mainland
India
Mexico
Philippines
1
st
C
Jan
01
, 2010
Jan
01
, 2010
C
C
2
nd
Feb
01, 2014
Jan
01
, 2010
Feb 22, 2005
Feb
01,
2014
Feb
01,
2014
Slide14
Establish basis
Employment/Family
Application to register permanent residencePhysicians must complete 3 year J-1 service obligation before filing unless National Interest Waiver
Spouse and children are derivative beneficiaries
Interim travel and work
benefits
Green Card Process
Slide15
Employer must file labor certification with Department of LaborMust provide evidence of unavailability of U.S. workers
Specific recruitment procedures must be followed
Employer files immigrant petition with USCIS based on approval of labor certificationPhysician files application to register permanent residence3 year service obligation completedVisa available
Permanent Labor Certification/Immigrant Petition
Slide16
Immigrant Petition with USCISMust be based on 5 year contract for work in underserved area
Dated less than 6 months before filing
Typically amend J-1 service contract; add 2 yearsMust obtain support letter from StateMay file application to register permanent residence even if 3 year obligation not completed if visa availableMust complete 5 years to obtain green card
Physician National Interest Waiver
Slide17
TimingStrictures of immigration system
Cost of mistakes
Must plan for the future now Understanding the concerns of IMGs
Slide18
Create certainty by:
Having policies and procedures set up before you recruit IMGs that meet the requirements of waivers and
beyond – 3 year contract/no non-compete, little flexibility in work sitesSwift execution of requirements
What you can do
Slide19
IMG: International Medical GraduatesECFMG: Educational Commission on Foreign Medical GraduatesJ1 – Immigration status of IMGs sponsored by the ECFMG
H-1B – Immigration status of IMGs not sponsored by the ECFMG
J-2 – Spouse of J-1Conrad 30: State Administered J-1 Waiver programDOS – U.S. Department of StateUSCIS – U.S. Citizenship and Immigration Services
Important Terminology
Slide20
Mary E. Ryan
Taylor & Ryan, LLC
1777 Reisterstown Road, Ste. 265Baltimore, MD
21208
mryan@taylor-ryan.com
410.412.3467
Taylor & Ryan, LLC
---