Introduction to Laser Cutters PowerPoint Presentation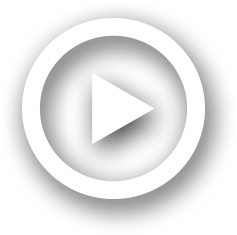 Description
Laser cutters are . useful for . cutting. . and engraving. a . variety of different . materials:. Refer to . Materials . Guidelines. . in. prototyping room for complete list. Common Banned Materials: Polycarbonate, PVC, Reflective surfaces. ID: 630875
Embed code:
Download this presentation
DownloadNote - The PPT/PDF document "Introduction to Laser Cutters" is the property of its rightful owner. Permission is granted to download and print the materials on this web site for personal, non-commercial use only, and to display it on your personal computer provided you do not modify the materials and that you retain all copyright notices contained in the materials. By downloading content from our website, you accept the terms of this agreement.
Presentations text content in Introduction to Laser Cutters
Slide1
Introduction
to Laser Cutters
Slide2
Laser cutters are
useful for
cutting and engravinga variety of different materials:Refer to Materials Guidelines in prototyping room for complete listCommon Banned Materials: Polycarbonate, PVC, Reflective surfaces
Why are Laser Cutters useful?
Cardboard
Acrylic
Paper
Delrin/ABS
Fabric
Slide3
How does it work?
Source Laser
MirrorLaser BeamFocusing Lens
Laser Cutting Bed
Material
Mirror
Slide4
Examples
c
ut acrylic boxesengraved acryliccut acrylic chess pieces engraved text on slateengraved phone casecut cardboard assembly
Slide5
Step 1:
Turn on the laser cutters; switches are labeled and located on the wall
Step 2: Log into the computers using ITLL login informationStep 3: Swipe BuffOne card and select usage reasonStep 4: Open up Inkscape from the DesktopPreparing the Laser Cutter
INKSCAPE
Slide6
Inkscape
Interface
24"36"Drawing SpaceBasic Drawing Tools
Slide7
Step
1:
Import or Draw your Object DrawingsImported .dxf.jpg and .png images
Slide8
Step
1a: Toggle View Settings
Outline Display ModeNormal Display ModeVS. Vector lines are red in "normal" and black in "outline"
Slide9
Step
2: Object Properties
Slide10
Step 3a: Setting Cutting Properties
Engraving
Cutting
Slide11
Step 3b: Setting Engraving Properties
Slide12
Step
4: Save the File as a .pdf
Slide13
Step 5: Open the .pdf in Adobe Acrobat
Slide14
Step 6: Printing
Slide15
Choose your job type:
Raster (Engraving)
or Vector (Cutting) – Raster First!Choose the Raster or Vector Settings that correspond to your material a. Materials Guidelines list for helpClick OK, then click Print on the next screenStep 7: Set Raster & Vector Settings1.2.
Slide16
Step 8:
Focusing
the laser beam1. Press FOCUS 2. Press GO!
12
BAD
GOOD
Laser carriage may run into the bed
*
ensure material is under focusing arm*
Slide17
Double
check that your job shows up on the LCD display
Press the Go button again to run your jobStep 9: Run your job!2Job #: Title1
Slide18
Do not leave your job unattended, it could result in a fire!
Slide19
When I press the go button, why doesn't my job run?
Double check your object property settings
Who do I talk to if I need more help?Talk to tech staff in the Launch Point on the first level, before talking to Kai in the checkout office located on the 2B levelWhere can I purchase material?
FAQs
Slide20
Useful Resources
INKSCAPE
Slide21
Questions?
Slide22
Please help us improve!
3 questions!
3 minutes!bit.ly/itlpro02
---