TECHNOLOGY AND REGULATION PowerPoint Presentation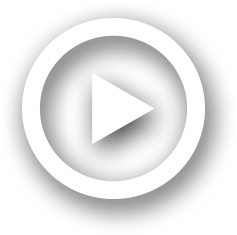 Description
Name of Presenter: Mr Vusi Mtsweni. Date: 12 July 2016. Venue: Mövenpick Hotel – Accra, Ghana. Outline of Presentation. 2. Introduction. Evolution of a Slot Machine. Evolution of Bingo . Evolution of Online Gambling . ID: 663336
Embed code:
Download this presentation
DownloadNote - The PPT/PDF document "TECHNOLOGY AND REGULATION" is the property of its rightful owner. Permission is granted to download and print the materials on this web site for personal, non-commercial use only, and to display it on your personal computer provided you do not modify the materials and that you retain all copyright notices contained in the materials. By downloading content from our website, you accept the terms of this agreement.
Presentations text content in TECHNOLOGY AND REGULATION
Slide1
TECHNOLOGY AND REGULATION
Name of Presenter: Mr Vusi Mtsweni
Date: 12 July 2016
Venue: Mövenpick Hotel – Accra, Ghana
Slide2
Outline of Presentation
2
Introduction
Evolution of a Slot Machine
Evolution of Bingo
Evolution of Online Gambling
Evolution of Gaming EquipmentEvolution of TechnologyLegislation vs Technical Standards of Gambling EquipmentTechnology Convergence over the yearsMore about Technology ConvergenceEmergence of new type/s of problem gamblingIllegal GamblingChallenges to think aboutConclusion
Slide3
Introduction
It is not new how fast technology develops and affects our daily life, particularly in the gambling environment.
Innovation tends to be led by the operators, with the regulators largely responsible for controlling, monitoring and legislating upon multiple changes as the industry evolves.Like many industries that have reaped the benefits of new technology, the gambling industry has been blown up into big business thanks to continuing technological advancements. Gambling platforms (Server-based technologies, websites, social networking sites, television, mobile network operators)have been greatly successful recently, and technological innovation continues in that specific market niche.The question is inevitable: Are regulators ready and able to cope with such innovation?Have we seen a clear set of rules from regulators to monitor and regulate these different forms of gambling activities? I am not so sure……….The binary options market is also a good example of this. It has been growing substantially for the last 5 years, and the discussion as to whether this is a financial or a gambling product is still ongoing, with regulators taking different positions on it. However, technological innovations within this market continues.
3
Slide4
4
Evolution of a Slot Machine
According to Legal Slots, the term slot machines was originally used for all automatic vending machines as well as for the gambling devices, it was not until the 20th century that the term became restricted to the latter. A "fruit machine" is a British term for a slot machine. The one-armed bandit is another popular nickname.
Slide5
Evolution of Bingo
5
Traditional Bingo
Slide6
Evolution of Online Gambling
6
Slide7
The evolution of
gambling equipment
7Eprom - Compact Flash Eprom
Programmer
The Dice
Tokens & Coin Handling Equipment - ticket printers - smart cards
Slide8
The
evolution of technology
8The computer The floppy, DVD & flash drive
The evolution of telephones
The Surveillance Camera
Slide9
Gambling technology changes
9
Storage devices – (EPROMs – CDs - Compact Flashes - Flash Drives - Server Based – Cloud - ???)
Increased storage capacity, therefore multiple games & configurations available on 1 machine – Endless possibilities!
But, some regulations are still stuck on 1 machine, 1 game 1 denom. setup
Regulations still envisage the EPROM & specific technologies (or popular brands) that have since become obsolete – hence insufficient to regulate new devices.
Transactional Instruments – (Coins, Tokens & Notes - Vouchers - Smart Cards – EFT – Virtual Money - ???) & transactional devices (Coin comparitors/acceptors & BVs – Ticket printers – PTUs – CMS' -???)Transactions are more efficient, safer & fast; but there's regulatory issues, such as integrity, fraud, player protection etc.Players may unwittingly spend more than planned (good for business), but issues of problem gambling may emergeRegulations around visibility & proximity of ATMs are no longer useful – since cash is no longer required. 24hrs access to bank accounts!Operators can literally create money through CMS'. Regulations are sadly ill-equiped for these
Slide10
Gambling technology changes… cont.
10
Security & surveillance –
Analogue – digital – IP camera systems & (VCRs – DVRs & Networked computing)
Resulted in better quality pictures & sound – you see more & better!
Longer recording and storage cycles
Facial Recognition Technology – is now available & operators can use it to capture images of players at the points of entry and bar undesirable persons from entering. This can prevent many regulatory problems such as cheating, problem gambling, etc. from occurring But legislation is too prescriptive & based on older technologies & not geared to take advantage of these improvements;So, operators give you the bare minimum & hold on to older equipment for as long as possible.Regulation can insist on better quality & up to date equipment.But, it must be broad enough to capture as many possibilities as possible.Telephones and cell phones
Increased access & blurred definitions of location.
What does legislation say about accessing a casino game via a cell-phone in the hotel room, etc.
Gambling legislation needs to change as in the past regulations written for cheating etc. were not written in mind with a cell phone being invented that can record and take photos.
Technical standards are not even published for I-Pads and cell phone gambling in Africa
Slide11
General Technology over the years….cont.
11
Technology hardware is becoming increasingly convergent
(e.g., internet access via smartphones and interactive television)
There is more of a convergence/integration of gambling technologies (devices, networks)
Increasing accessibility (and ease of accessibility)
on the internet may increase the prevalence rates of gambling addiction.Increase in technological advertising and marketing of online gambling Greater use of behavioural tracking data - New technologies in the form of behavioural tracking have helped online gambling companies keep track of players by noting (among many other things) what games the customer is playing, the time spent playing, and the number of wins and losses. But this is not sufficiently legislated whilst it is good for the operators, players may be vulnerable.Tighter controls on software than in the pastThe introduction of live online casino games helped more people to trust the fairness of online casinos
Slide12
General Technology over the years
12
REGULATION AMIDST UNCERTAINTY
Bitcoin –
This is a consensus network that enables new payment system and completely digital money(alternative currency), "cash" for the internet. Bitcoin is not accountable to anyone, not transparent and therefore not regulated.
Binary Option –
These are types of options where the trader takes a Yes or No position on the price of a financial asset, and the resulting payoff is all or nothing. This is not regulated due to ongoing discussions as to whether this is a financial or a gambling product.Internet Gambling – Internet gambling started in European and U.S. markets without thought of regulation. People made billions of dollars on internet gambling before it was regulated. It is taking place but not regulated in most of the African gambling markets. Fantasy Sports – Fantasy sports is where participants select real-life players to create a "fantasy team" whose performance is pitted against others have become popular in the United States in sports such as basketball, hockey, etc. Gambling on sports is banned in the USA except Delaware and Nevada.eSports – These are organised multiplayer video game competitions, particularly between professional players. Player controversies centred around enhancing drugs that keep players alert and awake for long periods of time.
Slide13
Emergence of new types of problem gambling
13
NEGATIVE EFFECTS
Gambling Addiction is on the rise as many new innovations may have direct or indirect impact on the types of problem gambling. Activities that were once done in a dedicated gambling environment (e.g., casino, bingo hall) can now be done from the home, the workplace and whilst travelling.
Emergence of a non financial type of problem gambling - excessive amounts of time spent away from work, families etc.
Poor health due to time spent sitting in front of a computer
POSITIVE EFFECTSOnline Gambling has led to more research being done and more data being obtained Online Gambling Help Services are easily available, more convenient, affordable and the anonymity of the client is guaranteed. This is a new way of using technology in the area for help, guidance, and treatment of gambling addicts. These help services include – phone counselling, manuals for self directed programmes, text counselling, email counselling and skype counselling. This can be put into stages from a first assessment check system of a problem gambler.
Slide14
Illegal Gambling
14
Illegal Gambling is a big problem in Africa and it has become a lot easier due to technology.
Slot machines are confiscated and destroyed but monitors with illegal games that are often found in pubs are more difficult to prove in a court of law due to lack of evidence.
The state prosecutors are also not adequately educated in gambling so they are unable to fight the states case when it comes to the technical aspects of gambling.
Legislation is not up to date with this at all as the terminology used to explain the word gambling is often challenged in a court of law.
Slide15
Legislation vs Technical Standards
15
Gambling is government regulated and government is responsible for passing legislation.
How does one quickly move to protect public policy in the face of all this new gambling coming or is there no appetite for this?
In trying to protect policy, regulators sometimes decline or delay approval of new innovations, simply due to the absence of a regulatory framework to deal with it. This frustrates the innovation efforts of the industry.
On many occasions, regulators and tests labs included; react too late and the only choice is to regulate the new innovations even if it is not aligned with public policy.
When comparing the latest amendments of gambling legislations against the latest amendments of the technical standards. There is no correlation between the two.Some jurisdictions don't even have technical standards yet to test and certify gambling devices, which is a clear inability of regulators to keep up with technological changes.The bureaucratic processes involved in the approval of amendments to the gambling legislation and technical standards results in obsolete legislation.Once everybody is doing it, it is difficult stop everybody from partaking in such gambling activities? Therefore, it is important to stay abreast of developments in the industry and pre-empt such as best as possible.
Slide16
16
Challenges to think about
Can regulation
s keep up with the speed of the advancement in technology
?
By the time the changes to legislation are approved,
technology is already old and there are many updates already.The way we regulate will have to change with the times. Human progress is now linked to electronic progress.No more human intervention and personal touch in casinos.How do we deal with controversial issues such as underage gambling, data leakage and player privacy, when gambling is becoming more social by the minute?
Are we able to resolve disputes with the new technology?
What are the new emerging payment methods and how can they be used to tap into emerging markets and assist with regulating?
How often do we update our technology?
How often do we update our Acts, Rules and Regulations?
Are technological advances ahead of regulations?
Are we keeping up internationally with testing standards?
Do we train our staff to keep up with technology and legislation?
Slide17
Conclusion
17
It might be too much to ask of regulators to catch up much faster with the gambling markets' technological changes.
However, being more closely aligned would certainly bring more clarity, transparency and public protection which is the goal of the regulators.
The gap will have to shorten, otherwise we will always have companies (operators and suppliers) trying to abuse the system, exposing the market to serious reputational damage with government.
The above mentioned goals should be worked with the industry in understanding the risks and mitigating those risks rather than frustrating the process. This requires the regulators to be knowledgeable about risks associated with each sector. There is a direct link between regulating standards and requirements being disproportionately high and an understanding of what risks are associated with a sector.
However, a regulator cannot generalise when dealing with a sector because the risks associated with the different forms of games (poker, bingo, sports betting, etc.) are all different and the regulator ought to know and understand what the risks are in order to make a useful contribution.
Slide18
18
Thank
you
---