Martin Luther PowerPoint Presentation, PPT - DocSlides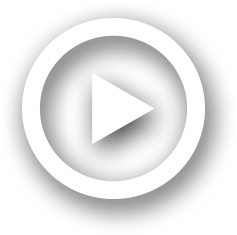 Description
K. ing. Jr.. He was born Michael King, but his father changed his name in honor of German reformer Martin Luther. A Baptist minister, King became a civil rights activist early in his career. He led the 1955 Montgomery Bus Boycott and helped found the Southern Christian Leadership Conference (SCLC) .... ID: 587013
Embed code:
Download this presentation
DownloadNote - The PPT/PDF document "Martin Luther" is the property of its rightful owner. Permission is granted to download and print the materials on this web site for personal, non-commercial use only, and to display it on your personal computer provided you do not modify the materials and that you retain all copyright notices contained in the materials. By downloading content from our website, you accept the terms of this agreement.
Presentations text content in Martin Luther
Slide1
Martin Luther
K
ing. Jr.
Slide2
He was born Michael King, but his father changed his name in honor of German reformer Martin Luther. A Baptist minister, King became a civil rights activist early in his career. He led the 1955 Montgomery Bus Boycott and helped found the Southern Christian Leadership Conference (SCLC) in 1957, serving as its first president. With the SCLC, King led an unsuccessful struggle against segregation in Albany, Georgia, in 1962, and organized nonviolent protests in Birmingham, Alabama, that attracted national attention following television news coverage of the brutal police response. King also helped to organize the 1963 March on Washington, where he delivered his "I Have a Dream" speech. There, he established his reputation as one of the greatest orators in American history. He also established his reputation as a radical, and became an object of the Federal Bureau of Investigation's COINTELPRO for the rest of his life.
Martin Luther King. Jr.
Slide3
Martin Luther King, Jr. was born on January 15, 1929, in Atlanta, Georgia, to Reverend Martin Luther King, Sr. and Alberta Williams King.[1] His legal name at birth was "Michael King".[2] King's father was also born Michael King. The father "changed" both names on his own during a 1934 trip to Nazi Germany to attend the Fifth Baptist World Alliance Congress in Berlin. It was during this time he chose to be called Martin Luther King in honor of the great German reformer Martin Luther.[3]
Martin, Jr., was a middle child, between an older sister, Willie Christine King, and a younger brother, Alfred Daniel Williams King.[4] King sang with his church choir at the 1939 Atlanta premiere of the movie Gone with the Wind.[5]
King was originally skeptical of many of Christianity's claims.[6] At the age of thirteen, he denied the bodily resurrection of Jesus during Sunday school. From this point, he stated, "doubts began to spring forth unrelentingly".[7] However, he later concluded that the Bible has "many profound truths which one cannot escape" and decided to enter the seminary.
Martin Luther King. Jr
.
Slide4
As a Christian minister, Martin Luther King's main influence was Jesus Christ and the Christian gospels, which he would almost always quote in his religious meetings, speeches at church, and in public discourses. King's faith was strongly based in Jesus' commandment of loving your neighbor as yourself, loving God above all, and loving your enemies, praying for them and blessing them. His non-violent thought was also based in the
injuction
to turn the other cheek in the Sermon on the Mount, and Jesus' teaching of putting the sword back into its place (Matthew 26:52).[18] In his famous Letter from Birmingham Jail, King urged action consistent with what he describes as Jesus' "extremist" love, and also quoted numerous other Christian pacifist authors, which was very usual for him. In his speech I've Been to the Mountaintop, he stated that he just wanted to do God's will.
Religion
Slide5
Non-Violence
Veteran African-American civil rights activist Bayard Rustin had studied Gandhi's teachings[19] and Christian pacifism and applied them with the Journey of Reconciliation in the 1940s. Rustin counseled King to dedicate himself to the principles of non-violence.[20] Rustin served as King's main advisor and mentor throughout his early activism. [21]
Inspired by Mahatma Gandhi's success with non-violent activism, King had "for a long time...wanted to take a trip to India".[22] With assistance from the Quaker group the American Friends Service Committee, he was able to make the journey in April 1959. The trip to India affected King, deepening his understanding of non-violent resistance and his commitment to America's struggle for civil
rightsKing's
admiration of Gandhi's non-violence did not diminish in later years, he went so far as to hold up his example when receiving the Nobel Peace Prize in 1964, hailing the "successful precedent" of using non-violence "in a magnificent way by Mohandas K. Gandhi to Challenge the might of the British Empire...He struggled only with the weapons of truth, soul force, non-injury and courage."[27]
Gandhi seemed to have influenced him with certain moral principles,[28] though Gandhi himself had been influenced by The Kingdom of God Is Within You, a nonviolent classic written by Christian anarchist Leo Tolstoy. In turn, both Gandhi and Martin Luther King had read Tolstoy. King quoted Tolstoy's War and Peace in 1959
---