1 Blending CCC and Care Management Functions: Examples from PowerPoint Presentation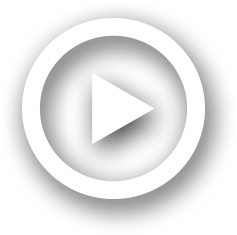 Description
David Buyck, Ph.D.. Acting Mental Health Clinical Director, VISN 6. Sarah Lucas Hartley, Ph.D.. Health Behavior . Coordinator, VAMC . Salem. 2. Goals. Provide overview of two Co-located Collaborative Blended Programs.. ID: 496452
Embed code:
Download this presentation
DownloadNote - The PPT/PDF document "1 Blending CCC and Care Management Funct..." is the property of its rightful owner. Permission is granted to download and print the materials on this web site for personal, non-commercial use only, and to display it on your personal computer provided you do not modify the materials and that you retain all copyright notices contained in the materials. By downloading content from our website, you accept the terms of this agreement.
Presentations text content in 1 Blending CCC and Care Management Functions: Examples from
Slide1
1
Blending CCC and Care Management Functions: Examples from Successfully Blended Sites
David Buyck, Ph.D.
Acting Mental Health Clinical Director, VISN 6
Sarah Lucas Hartley, Ph.D.
Health Behavior
Coordinator, VAMC
Salem
Slide2
2
Goals
Provide overview of two Co-located Collaborative Blended Programs.
747/Cessna Views of Salem's Mental Health Integration Program (MHI)
Glimpses into St. Louis's Integrated Primary Care Program (IPC)
Understand strategies for:
Program development/evaluation
Co-location
Integration
Open-access and coverage
Slide3
3
Goals (cont.)
Review outcome/impact data:
Model Fidelity Data (IPC,MHI)
Suicide/Homicide Prevention (MHI)
Depression & Prescription Impact Data (IPC)
Substance Use Disorders (MHI)
Metabolic, Pain and other medical issues (MHI/IPC)
PC satisfaction (MHI)
Slide4
4
The Who
We serve:34,000 patients 3 PC clinics 1 Women's Health ClinicStaff2 clinical psychologists 2 licensed clinical social workers 1 part-time psychiatrist 1 psychology post-doctoral fellow 1 program support assistant IPC: 50,141 patients; 7 psychologists, 1 NursePatient Clinician Ratios:MHI: 8500:1IPC: 7000:1
Slide5
5
The What
Open-access mental health coverage
All
regular clinic hours
Crisis
Triage
Curb-side
Service-recovery
Pain Psychology –
Full details on
Thursday
Endocrine/Obesity –
Full details on
Thursday
Slide6
6
The Why
Lifestyle factors contribute strongly to the top 10 causes of death.
CDC
70% of PC encounters stem from psychological issues.
50% of psychotropic medicines are prescribed by PCPs.
12% are prescribed by MH specialists
Market forces, supply, demand, and resistance
"Across the street is too far"
PCPs are left "holding the bag" when:
Patients resist and/or
Barriers to specialty providers exist
Non-uniform adherence to best-practice guidelines for mental health issues
Because Dr. Post says so.
Strosahl
, 2001;
Runyan
, Fonseca & Hunter, 2003;Laygo,
O'Donohue
, Hall,
Haplan
, Wood, Cummings, Cummings & Shaffer, 2003.
Slide7
7
The How
Co-locatedOpen-Access: Same Visit Warm-hand-off system Tied to + Screens (PHQ2, PTSD, MST, AUDIT-C, SI/HI)Patient & PCP RequestsPain, Smoking, Lipids/MetabolicBrief sessionsAlways answer quicklyNo "Do Not Disturb" optionCase-FindersMulti & Inter-disciplinary
Slide8
IPC VISION STATEMENT
It is our vision that all veterans receive comprehensive, integrated health care resulting in optimal health outcomes and exceptional patient satisfaction. The Integrated Primary Care Team will allow for the seamless access to behavioral services in the primary care setting through the dynamic and efficient partnership between Provider, Psychologist, and Patient. By adhering to this model of care, we not only strive to effectively treat existing behavioral health conditions, but prevent such conditions from arising using primary prevention practices. The successful implementation of this model will afford each veteran the opportunity for recovery.
8
Slide9
9
The When
Any
positive MH screening
Assessed and triaged by MHI provider during the
same visit
PHQ2
→
9
AUDIT-C
→ SALT/ "Brief Counseling" and/or SALT
PTSD/MST
SI/HI
→ SRA
Slide10
10
The When
MHI also involved when:
Any PC patient requests MH services
Any PCP requests MH services
(for their patient. . .)
Curbside decisional support is requested
24/14
LCSWs & PhDs handle 24
Psychiatrist available for the
14 day
part
Slide11
11
The When
"Always ask, Always Act!" SI/HI Screens
SI/HI is screened every visit:
By MAs, LPNs, RNs with vital signs
"Psychological code-blue"
PCP and/or MHI immediately meet with the patient to conduct a full suicide risk assessment (SRA)
Slide12
12
The Other Whens
Co-integration with existing Substance Abuse Liaison Team (SALT)
Immediate access to SUDs sub-specialists
Psychologist
Nurse Practitioner
Social Worker
Rehabilitation Technician
Slide13
13
The Other Whens
Newly diagnosed depression (our TIDES-Based required care Management Element)
VISN 16's (Case-Finder)
Open-access principles are applied to:
Clinical and consulting encounters
Weekly team meetings
Administrative meetings
Supervision of trainees (
precepting
)
Metabolic Assistance Group Intervention Clinic (MAGIC)
Pain Group Interface
Slide14
14
M.A.G.I.C
Metabolic Assistance Group Intervention Clinic
Patient education & behavioral skills training
For our 3500+ patients suffering from:
HTN
Diabetes
Dyslipidemia/metabolic syndromes
Guiding Principles:
Motivational Interviewing (Miller and Rollnick, 2002),
Shared medical advanced-access visit (Bronson & Maxwell, 2004)
Slide15
15
M.A.G.I.C
Interdisciplinary Team
Endocrinologist
Psychologist
Social-worker
Nurse-practitioner
Pharmacist
Dietitian
Registered nurse
Clinical nurse specialist
Medical support staff
Slide16
16
Co-Located Clinics Model(Salem:Mid 1990's)
Who owns tx plan?
MHP
PCP
Integration Models
MHP as
Primary ProviderModel(Salem: Late 1990's)
Staff Advisor Model
IntegratedConsultant Model(MHI/PCI: Now)
Hybrid Models
Slide17
17
Integrated Consultant Model
Fundamentals
MHP is
member
of PC team.
Called upon for expertise regarding psychosocial aspects of PCP's care plan.
Standard of Care = Primary Care, not specialty MH.
PCP owns treatment plan.
Slide18
18
Integrated Consultant Model
Operations
Mental Health Provider provides focused patient evaluations & recommendations.
When specialty MH care is needed, recommendation and facilitation of referral occur.
At least some
targeted
health-psych services are necessary. E.g.,
Pain
Diabetes
Stress
Lifestyle modification
High-Utilizers
Slide19
IPC STRATEGIC GOALS AND MEASURABLE OUTCOMES
Model fidelity :Length of VisitNumber of VisitsSame day visits as PCP'sEvidence-Based Behavioral Interventions:Pre and post measuresManualized group treatmentsEvidence-based interventionsIncreased access to comprehensive health care:Identify how many "Same Day with PCP" visits for Initial Session Examine Impact on Missed Opportunities
19
Slide20
IPC STRATEGIC GOALS AND MEASURABLE OUTCOMES
Contribute to the scientific knowledge:Published articles, abstractsFundingCollaboration with affiliated UniversitiesParticipate in primary health conditions E.g., chronic pain, diabetes, COPDHealth and Behavior codesPrimary Health Diagnoses
20
Slide21
21
Integrated Consultant Model
Pro's & Con's
Pro's
Potential to serve a large population
Greater Access to Mental Health Provider
Consolidation, Integration
Consistent Care Manager Across Cartesian Divide
90% show rate (Gatchel & Oordt, 2003)
Slide22
22
Integrated Consultant Model
Cons/Barriers
Asst/
Tx
limited to PC-Level
Sufficient for most, many need referral for tertiary/specialty MH Care
The New Familiar
Space
Ethical/Standard-of-Care Question
Paradigm Shift
Much burden falls on support staff
E.g., SI/HI universal screens
Primarily for MH: Healthy skepticism
Slide23
Program Evaluation Data
Slide24
24
Specialty Clinic Workload
↓
in Specialty MH consult volume
17.34%
↓
Center for Traumatic Stress Consults
61.62%
↓
Behavioral Medicine Consults
Fewer No-shows, cancellations
MHI referrals were 49.7% more likely to be completed than PC-only referrals
PC-only referral completion rose 23% following MHI implementation.
Pre to post-integration: missed-opportunities cut nearly in half.
Slide25
MH Specialty Referral Completion Rates
25
Slide26
26
SALT/MHI Co-Integration Clinic Data
↓
Wait-times for initial SA appointment
1.6 days
vs
17.8 days
↑
AUDIT-C Completion Rates
96%
vs
89%
Slide27
27
SI/HI ScreensAlways Ask/Always ActClinic Data
98% of 1,266 encounters sampled (12/day) were screened per protocol
Less than 1% had positive SI or HI
All +'s had appropriate follow-up
Slide28
28
All 4 High-Risk Screens Resulted in Hospitalizations
Slide29
29
Slide30
IPC Antidepressant Data
30
Slide31
IPC Antidepressant Data
Number of anti-depressant prescriptions writtenPre-IPCPost-IPCChange (%)Sig.TOTAL14,14916,241+2,092 (+15%)p=0.033Among the bottom quartile of providers5641,823+1,259 (323%)p=0.028Among the top 10% providers4,0332,852-1,180 (-29%)N/A
31
Slide32
Fidelity Data
30 minutes or less:IPC: 70%MHI: 75%
32
Slide33
33
Fidelity Data
Uniques
(MHI):
82.07% of all encounters were with unique patients.
9.6% penetration.
Slide34
34
Satisfaction Data:Positives
PC Focus Group data:
Robust buy-in among PC providers and staff
Good buy-in among mental health providers
Open-access cited as key theme
Collaborative management strategies have contributed to buy-in
Slide35
35
Satisfaction Data:Positives
Open-Access
"Ease of availability"
"Reduced barriers to care"
(vs. specialty clinics where PCPs reported a hx of multiple perceived barriers to care)
"Reducing stigma"
We "grease wheels" for getting people into specialty clinics
Slide36
36
Satisfaction Data:Positives
Praised "high level of care & workload"
Assisting with adherence issues
Improved follow-up
Behavioral issues
Antidepressants
MHI offers another perspective on presenting problems
Assist in completion of reminders
Mitigate effects of high-utilizers
Mitigate effects of 'heart-sink' patients
Slide37
37
Satisfaction Data:Positives
"Professionalism of MHI Staff"
Good communication skills
Perceived collegiality
Good fit with primary care system
Flow well with clinic demands
Follow PCSL schedule
Slide38
38
Satisfaction Data:Areas to Improve
Need for broader servicesSmoking cessationWork more closely with chronic pain patientscoping narcotics issuesMonitoring patients Transitional & Grief issues Sleep hygienePatient self-care & adherenceGuidelines for identifying patients likely to benefit from MHI
Slide39
39
Lessons & Implications
Constant open-access is key
Constant availability requires:
Adequate staffing
Careful planning
Formal call schedule with provisions for back-up
Flexibility is a key:
Schedules
Processes and procedures
Yoking interventions to screens builds:
Utilization
Efficiency
Empowers our hosts in primary care
Builds buy-in
Providing PC staff opportunities to participate in planning, implementation, and performance improvement increases collegiality and buy-in.
Slide40
40
Lessons & Implications
Assistance with behavioral elements of medical issues builds:
Utilization
Efficiency
Superordinate
goals
Collegiality
Ongoing education about integration is a must
Patients
PC
Specialty MH
Integration can literally make
MAGIC
Slide41
41
Future Directions
Chronic pain and chronic illness are important screening factors when considering suicide risk.
Comprehensive integration throughout the medical center would likely:
Improve veteran access
Reduce stigma
Improve patient safety
Improve patient satisfaction
Improve performance on PM's
Improve 24/14 performance
Help our SPC
Help our OEF/OIF mission
Slide42
42
Acknowledgements
Gatchel, R. & Oordt, M.S. (2003).
Clinical Health Psychology and Primary Care: Practical Advice and Clinical Guidance for Successful Collaboration
.
American Psychological Association Press.
Cummings, N.A., O'Donohue, W.T., and Ferguson, K.E. (2003).
Behavioral Health as Primary Care: Beyond Efficacy to Effectiveness
.
Context Press.
Slide43
43
More Key Citations
*Bader, G.; Ragsdale, K.G. & Franchina, J.J. (2001). Screening for Mental Illness in a Veterans Affairs Women's Health Clinic.
Psychiatric Services
, 52:1521-1522.
Bronson, D.L. & Maxwell, R.A. (2004). Shared medical appointments: increasing patient access without increasing physician hours.
Cleveland Clinic Journal of Medicine, 71
, 369.
*Foster, M.A., Ragsdale, K.G., Dunne, B., Jones, E., Ihnen, G.H., Lentz, C. and Gilmore, J. (1999). Detection and Treatment of Depression in a VA Primary Care Clinic.
Psychiatric Services, 50
:1494-1495.
Slide44
44
More Key Citations
*DeMarce, J. M. (2007, July). Increasing Access to Substance Abuse Services Through Collaboration.  Poster presented at the annual meeting of Transforming Mental Health Care: Promoting Recovery and Integrated Care in Alexandria, VA.
Slide45Slide46Slide47
---