Interruption Costs for Different PowerPoint Presentation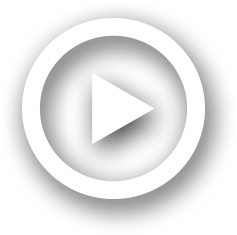 Description
Lateral Protection . Strategies. X.CHEN, C.J.COOK, P.J.FAHEY. S&C Electric Company. CIGRE . – 2015 Grid . of the Future . Symposium. Chicago IL. October 12, 2015. 1. Outline. 2. Quick overview of lateral . ID: 710769
Embed code:
Download this presentation
DownloadNote - The PPT/PDF document "Interruption Costs for Different" is the property of its rightful owner. Permission is granted to download and print the materials on this web site for personal, non-commercial use only, and to display it on your personal computer provided you do not modify the materials and that you retain all copyright notices contained in the materials. By downloading content from our website, you accept the terms of this agreement.
Presentations text content in Interruption Costs for Different
Slide1
Interruption CostsforDifferent Lateral Protection Strategies
X.CHEN, C.J.COOK, P.J.FAHEYS&C Electric CompanyCIGRE – 2015 Grid of the Future SymposiumChicago ILOctober 12, 2015
1
Slide2
Outline
2
Quick overview of lateral
p
rotection
s
trategies
Detailed discussion of calculating interruption
c
osts
Some background info
Calculation method
Results
Conclusion
Slide3
Overview of lateral protection strategies
3
Fuse Blowing lateral protection strategy
One shot to take out the fault
Coordinated to localize the impact
Results
in unnecessary sustained
interruption
Truck roll every time a fuse blows
Fuse Saving lateral protection strategy
Upper-stream breaker recloses
on
the first fault-clearing attempt
Downstream fuse saved
Results
a momentary service discontinuity on the entire feeder
Sometimes doesn't work…
Lateral Reclosing protection strategy
Reclose at tap point of a lateral
Reduces
momentaries
as it localizes the impact
Eliminates
sustained interruptions
Slide4
Calculating Interruption Costs – Background InfoWhy is calculating interruption cost and reliability important?Provide a system level understanding of the O&M
costsTruck roll costs due to sustained outagesReliability IndicesImposition of outage penaltiesUnderstand more about electricity users costsCosts due to both sustained outage and momentaries
Why
did
S&C we
work on finding a systematic way to calculate the interruption costs?
Utilities do not have a good tool to use today
To help utilities make decisions on what is the best lateral protection strategies that works for them
4
Slide5
5Calculation Method – Annual Utility Costs
Slide6
Calculation Method – Annual Utility CostsFuse Blowing
6
Slide7
Calculation Method – Annual Utility CostsFuse Saving
7
Slide8
Calculation Method – Annual Utility CostsLateral Reclosing
8
Slide9
9Calculation Method – Annual Electricity User Costs
Slide10
Calculation Method – Annual Electricity User CostsFuse Blowing
10
Slide11
Calculation Method – Annual Electricity User CostsFuse Blowing
11
Slide12
Calculation Method – Annual Electricity User CostsFuse Blowing
12
Slide13
Calculation Method – Annual Electricity User CostsFuse Saving
13
Slide14
Calculation
Method – Annual Electricity User Costs
Fuse Saving
14
#
Slide15
Calculation
Method – Annual Electricity User Costs
Fuse Saving
15
#
Slide16
Calculation Method – Annual Electricity User CostsFuse Saving
16
Slide17
Calculation Method – Annual Electricity User CostsLateral Reclosing
17
Slide18
Calculating Interruption Costs – AssumptionsTypical Inputs to the Interruption Costs Calculation
18
Topology
Feeder
Laterals
Other
Length, Miles
Faults Per Mile Per Year
Number of Laterals
Average Length, Miles
Faults Per Mile Per Year
Transient Faults %
Fuse-Saving Success Factor
Truck Roll Cost
Installed Cost of Lateral Recloser
Urban
3
0.3
30
0.5
1.0
80%
25%$500
$2,500Suburban50.3251.01.080%
25%$500
$2,500Exurban100.4202.51.080%50%$750$2,500
Rural
200.5205.01.080%50%$1000$2,500
Slide19
Calculating Interruption Costs – AssumptionsDistribution of Electricity Users Per Feeder
19
Sector
Location
Number of Users Per Feeder
Ave Cost*
Per Sustained Interruption
Ave Cost*
Per Momentary
Interruption
Medium & Large
C&I (A)
Feeder
13
$6,547
$3,332
Small
C&I (B)
Feeder
83
$1,021
475Lateral4$1,021475Residential (C)Lateral900$6
$4* Costs obtained from ICE – Interruption Cost Estimate Calculator
Slide20
20User Inputs
User Inputs
Number of Laterals
Average Lateral Length (mile or km)
Lateral Faults per mile or km per Year
Feeder Length (mile or km)
Feeder Faults per mile or km per Year
$ Cost
of Truck Roll
% Transient Faults
% Fuse
Save Success
Factor
$ Installed
Cost of
Lateral
Reclosing Device
Sector
Location
Number
Medium & Large C&I
Feeder
Small C&I
FeederLateralResidentialLateral
Slide21
21Results
Slide22
22Results – Utility Interruption Costs
Fuse-Blowing vs Lateral ReclosingFuse-Saving vs Lateral Reclosing
Topology
Utility Interruption Costs
Lateral Reclosing Savings
Payback, Years
IRR
Fuse Blowing
Lateral Reclosing
Urban
$7,509
$1,509
$6,000
12.5
-4%
Suburban
$12,650
$2,650
$10,000
6.3
10%
Exurban$38,100
$8,100$30,000
1.759%Rural$102,000$22,000$80,0000.6160%
Topology
Utility Interruption CostsLateral Reclosing SavingsPayback, YearsIRRFuse SavingLateral ReclosingUrban$6,090$1,590$4,500
16.7
-8%Suburban$10,150$2,650$7,5008.33%Exurban$23,100$8,100$15,0003.327%
Rural
$62,000$22,000$40,0001.380%
Slide23
23Results – Electricity User Interruption Costs
Fuse-Blowing vs Lateral ReclosingFuse-Saving vs Lateral Reclosing
Topology
Electricity User Interruption Costs
Lateral Reclosing Savings
Fuse Blowing
Lateral Reclosing
Urban
$100,236
$98,607
$1,629
Suburban
$168,610
$165,352
$3,258
Exurban
$448,077
$439,931
$8,146
Rural
$1,108,564
$1,092,273$16,291
Topology
Electricity User Interruption CostsLateral Reclosing SavingsFuse SavingLateral ReclosingUrban$1,107,934$98,607$1,009,328
Suburban
$1,847,798$165,352$1,682,446Exurban$3,853,170$439,931$3,413,239Rural$7,918,750$1,092,273$6,826,478
Slide24
24Results – Reliability Indices
Fuse-Blowing vs Lateral ReclosingFuse-Saving vs Lateral Reclosing
Topology
SAIFI
MAIFI
E
Fuse Blowing
Lateral Reclosing
%
Reduction
Fuse Blowing
Lateral Reclosing
%
Increase
Urban
0.6
0.3
50%
0.7
1.1
57%
Suburban1.20.558%1.2
1.958%
Exurban3.11.358%3.25.056%Rural
6.52.9
55%8.011.645%TopologySAIFIMAIFIEFuse Saving
Lateral Reclosing%Reduction
Fuse SavingLateral Reclosing%ReductionUrban0.50.340%4.61.176%Suburban1.0
0.550%
7.61.975%Exurban2.21.341%25.15.080%Rural4.72.938%51.811.6
78%
Slide25
25Conclusion
Lateral Reclosing Protection Strategy offers the best overall resultsLowest annual interruption costs for both utility and electricity usersLowest SAIFIFuse BlowingHighest annual utility interruption costsFuse Saving
Extremely high annual electricity user interruption
costs
Slide26
26End
---