NLC INDIA LIMITED PowerPoint Presentation, PPT - DocSlides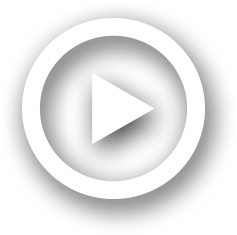 Description
(Formerly Neyveli Lignite Corporation Limited). A "Navratna" – Government of India Enterprise. CORPORATE PRESENTATION. Disclaimer. This presentation report is for distribution only under such circumstances as may be permitted by applicable law. It is published solely for information pur.... ID: 579080
Direct Link:
Embed code:
Download this presentation
DownloadNote - The PPT/PDF document "NLC INDIA LIMITED" is the property of its rightful owner. Permission is granted to download and print the materials on this web site for personal, non-commercial use only, and to display it on your personal computer provided you do not modify the materials and that you retain all copyright notices contained in the materials. By downloading content from our website, you accept the terms of this agreement.
Presentations text content in NLC INDIA LIMITED
Slide1
NLC INDIA LIMITED(Formerly Neyveli Lignite Corporation Limited)A "Navratna" – Government of India Enterprise
CORPORATE PRESENTATION
Slide2
Disclaimer
This presentation report is for distribution only under such circumstances as may be permitted by applicable law. It is published solely for information purposes, it does not constitute an advertisement and is not to be construed as a solicitation or an offer to buy or sell any securities or related financial instruments in any jurisdiction. No representation or warranty, either express or implied, is provided in relation to the accuracy, completeness or reliability of the information contained herein, except with respect to information concerning NLCIL's past performance, its subsidiaries and affiliates, nor is it intended to be a complete statement or summary of the future proposals , strategies and projections referred to in the report. NLCIL does not undertake that investors will obtain profits, nor will it share with investors any investment profits nor accept any liability for any investment losses. Investments involve risks and investors should exercise prudence in making their investment decisions. The report should not be regarded by recipients as a substitute for the exercise of their own judgment. Past performance is not necessarily a guide to future performance. The value of any investment or income may go down as well as up and you may not get back the full amount invested. Any opinions expressed in this report are subject to change without notice and may differ or be contrary to opinions expressed by other business groups of NLCIL as a result of using different assumptions and criteria. This presentation report may contain certain "forward-looking statements". These forward-looking statements generally can be identified by words or phrases such as "aim", "anticipate", "believe", "expect", "estimate", "intend", "objective", "plan", "project", "shall", "will", "will continue", "will pursue" or other words or phrases of similar import. Similarly, statements that describe our strategies, objectives, plans or goals are also forward-looking statements. All forward-looking statements are subject to risks, uncertainties and assumptions about us that could cause actual results to differ materially from those contemplated by the relevant statement. These forward looking statements are based on our current plans and expectations. Actual results may differ materially from those suggested by the forward-looking statements due to risks or uncertainties associated with our expectations with respect to, but not limited to, regulatory changes pertaining to the industries in which we have our businesses and our ability to respond to them, our ability to successfully implement our strategy, our growth and expansion, technological changes, our exposure to market risks, general economic and political conditions which have an impact on our business activities or investments, the monetary and fiscal policies of India, inflation, deflation, unanticipated turbulence in interest rates, foreign exchange rates, equity prices or other rates or prices, the performance of the financial markets in India and globally, changes in Indian laws, regulations and taxes and changes in competition in our industry etc. NLCIL reserves the right to alter, modify or otherwise change the presentation without notifying any person of such changes or revision. Neither the author or NLCIL shall be liable for any direct or indirect damages that may arise due to any act or omission on the part of the user due to any reliance placed or guidance taken from this presentation report. Further, NLCIL is under no obligation to update or keep current the information contained herein. The disclosures contained in this presentation report produced by NLCIL shall be governed by and construed in accordance with laws of India. NLCIL specifically prohibits the redistribution of this material in whole or in part without the written permission of NLCIL and NLCIL accepts no liability whatsoever for the actions of third parties in this respect. Images may depict objects or elements which are protected by third party copyright, trademarks and other intellectual property rights. All rights reserved.
Mar-2017
NLC INDIA LIMITED
2
Slide3
Mar-2017
NLC INDIA LIMITED
3
Contents
Slide4
NLC India Ltd| Introduction
Mar-2017
NLC INDIA LIMITED
4

A '
Navratna' Company
Rich Heritage with Over 6 Decades of Glorious Existence

Core Business – Mining & Power Generation with Expertise in operation & maintenance of open-cast mining, power generation

Robust Financial Performance – FY 15-16 Total Income - Rs. 7,194 crore; PAT – Rs. 1,204 crore; Market Capitalization * - Rs. 18,403.98 crore

Conferred with AAA rating – Highest domestic credit rating

Strong Parentage with Government of India – equity holding 89.32%

Present Board of Directors comprise of 12 Directors– 6 Functional Directors, a Government Nominee and 5 Independent Directors including 2 Women Directors

* Based on closing share price in BSE as on 23.03.2017 – BSE Rs. 120.40 Post buyback equity shares
Slide5
Rich Heritage
Mar-2017
NLC INDIA LIMITED
5
60+
years of glorious journey
1956
Incorporation
1962
Mine I
1970
TPS 1
2003
Mine I A
Mine I ExpnTPS I Expn
2005
Formation of NTPL
2010
Mine II ExpnBarsingsar Mine
2015
TPS II
ExpnWind & SolarNTPL TPS
1994
Listed on BSE
1993Mine IITPS II
2000
Listed on NSE
1
One of the Largest Lignite Mining Companies in India
2
With Expertise in Mining & Power Generation moving towards Renewable
2011
Received Navratna Status
2012
Barsingsar
TPS
Formation of NUPPL
Slide6
NLCIL's Footprint
Mar-2017
NLC INDIA LIMITED
6
Neyveli
Tuticorin
Tirunelveli
Barsingsar
Mumbai
*
Bangalore *
* Hyderabad
* Lucknow
*Kolkata
*Chennai
* Regional Offices
Note : Map not to scale and is presented only to provide an indication of approx locations of our operations
.
* New Delhi
* Registered Office
*
Bhubaneshwar
Slide7
NLCIL's Core Business
Mar-2017
NLC INDIA LIMITED
7
Mining
Power Generation
Lignite Mining – 30.60 MTPA
Lignite based TPSs – 3,240 MW*
Renewable Energy
Solar – 10 MW
Win d – 45 MW
Physical Performance
Physical Performance
Note : Source from NLCIL Annual Reports and figures representing NLCIL Standalone
LT – Lakh Tons MW – Mega Watt MTPA – Million Tone Per Annum
Source : Central Electricity Authority & NLCIL Annual Reports
* as on 28.02.2017
Slide8
Performance – FY 2016-17
Mar-2017
NLC INDIA LIMITED
8
Power Generation (MU)
Lignite Production (LT)
Note : Source from NLCIL and figures representing NLCIL Standalone
Slide9
Strong In-House Capabilities
Mar-2017
NLC INDIA LIMITED
9
Expertise in Open Cast Mining & Power Generation
Lignite Resources for Captive Consumption
Nodal Agency for Lignite Data Base
Strong Financials
Long
experience and expertise in operation, maintenance and project management in open- cast
mining & power generation
Asset bank of specialised mining equipments for open cast mining:
German
excavation
technology
Bucket
wheel excavators, conveyors and spreaders
Captive fuel source with
power plants located at the pit heads of
Lignite mines
Greater flexibility in terms of adjusting the lignite production to adjust for variations in power demands and power generation at thermal power plants
Nodal Agency for Lignite database appointed by Ministry of CoalCompetitive advantage in identifying and exploiting new lignite deposits in India
Consistent growth in turnoverHighest domestic credit ratings Competitive tariff rates comparing other sources of power generationInternal Financial Control Framework is in place in line with international practices
Slide10
Strength & Opportunities
Mar-2017
NLC INDIA LIMITED
10
Availability of lignite and water for power generation.
Expertise in operation & maintenance of open-cast mining, power generation.Potential area for diversification – Coal blocks, Renewable energy & Power tradingHarmonious Industrial relations.Pioneering positions in open-cast lignite mining with SME technology and lignite fired power station.
GOI's commitment to improve the quality of life of its citizen through higher electricity consumption.
GOI aims to provide each household access to electricity, round the clock and improve the quality of life of people through 24x7 power supply.Rise in the per capita consumption of power.Huge potential for Renewable EnergyLaunch of 100 smart cities mission by GOI.
Strength
Opportunities
Slide11
Mar-2017
NLC INDIA LIMITED
11
Contents
Slide12
Financial Performance
Mar-2017
NLC INDIA LIMITED
12
Total Income
Note : Source from NLCIL Annual Reports and figures representing NLCIL Standalone
Slide13
Financial Performance
Mar-2017
NLC INDIA LIMITED
13
2011-12
2012-13
2013-14
2014-15
2015-16
OPM (%)35.6935.9432.7831.6233.24ROCE (%)10.2211.512.1112.817.50RONW (%)11.7711.2910.8210.697.89Current Ratio3.173.783.443.553.19Quick Ratio2.973.463.163.162.75
Key Financial Ratios
Note : Source from NLCIL Annual Reports and figures representing NLCIL Standalone* Interim Dividend declared for 2016-17 – 73.40%
Slide14
Financial Performance
Mar-2017
NLC INDIA LIMITED
14
(Rs . in crore)
Contribution to Exchequer
(
Rs. in crore)
AgencyRatingCRISILAAA/StableICRAAAA/StableCAREAAA/Stable BrickworkAAA/Stable
 2011-12 2012-13 2013-14 2014-15 2015-16 Central Government 1,172.891,566.771,362.601,816.441,605.00State Government Tamilnadu196.17227.92270.75274.22269.29Rajasthan8.609.259.617.266.61Total - State 204.77237.17280.36281.48275.90Total1,377.661,803.941,642.962,097.921,880.90
Credit Ratings
Note : Source from NLCIL Annual Reports and figures representing NLCIL Standalone
Slide15
Financial Performance – FY 2016-17
Mar-2017
NLC INDIA LIMITED
15
Total Income from Operations
Earnings Before Interest, Tax, Depreciation and Amortization
Profit After Tax
(Rs
.
in crore)
Note : Source from NLCIL Annual Reports and figures representing NLCIL Standalone
Slide16
Mar-2017
NLC INDIA LIMITED
16
Contents
Slide17
Lignite Reserves in India
Mar-2017
NLC INDIA LIMITED
17
Depth wise
resources In MT as on 31.03.2016
STATE<150 m Depths150-300 m Depths>300 m DepthsTotal%Tamil Nadu6,176.988,752.8120,750.1435,679.9380.02Puducherry416.610.000.00416.610.93Rajasthan1,941.683,016.88777.405,735.9712.86Gujarat707.722,014.330.002,722.056.10J&K27.550.000.0027.550.06Kerala9.650.000.009.650.02West Bengal1.151.620.002.770.01Total9,281.3413,785.6421,527.5444,594.53100.00%20.8130.9148.28100.00
Source : Geological survey of India
Slide18
Power Sector in India
Mar-2017
NLC INDIA LIMITED
18
Source -Central
Electricity Authority – Executive Summary Dec -16 Report
Slide19
Mar-2017
NLC INDIA LIMITED
19
Contents
Slide20
Sl. NoProjectExisting Capacity1 Addition Proposed Total2 1Lignite (MTPA)30.6031.5562.152Coal (MTPA)031.0031.003Power - Lignite Based (MW) 3,240 3,5406,7804Power - Coal Based (MW)1,0005,940 6,9405Power - Renewable (MW)554,1964,2516Acquisition of Power Assets (MW)03,0003,000TOTAL POWER (MW)4,29516,67620,971
TOTAL CAPEX : Rs.1.28 lakh crore with a debt-equity ratio of 70:30.
NLCIL – Growth Plan over 10 Years – Vision 2025
Mar-2017
NLC INDIA LIMITED
20
1 Note: Existing Capacity as on 28.02.20172 Note: Total Expected Capacity by 2025 – based on the Corporate Plan 2025 which is available in the Company Website
Slide21
On going / Upcoming Projects
Mar-2017
NLC INDIA LIMITED
21
Lignite ProjectsMTExpansion of Mine-IA from 3 MTPA to 7 MTPA4.00Bithnok Lignite Mine, Rajasthan2.25Hadla Lignite Mines, Rajasthan1.90Barsingsar Expansion, Rajasthan0.40Total8.55
Coal ProjectsMTTalabira II & III Coal Blocks20.00South Pachwara Coal Block11.00Total31.00
Mining Projects
Power Projects
Lignite based TPSMWNNTPP1,000*Bithnok TPS250Barsingsar TPS Expn250Total900*
Coal based TPSMWNUPPL UP1,980
Renewable
MWSolar – TN630Wind Power – TN6Total636
Lignite ProjectsMTPalayamkottai & Vellar11.5MineIII Neyveli11.5Total23.00
On Going Projects
Upcoming Projects
Lignite based TPSMWTPS-II 2nd Expn2,640
Coal based TPSMWOdisha / NTPL Expn. 3960**
RenewableMWSolar – in various States 3,360Wind Power - TN200Total3,560
On Going Projects
Upcoming Projects
*Note: NNTPS to replace existing TPS I of 600 MW accordingly 400 MW has been considered for arriving the total.** Note : likely to be upgraded as 4000 MW (5x800 MW) instead of 3960 MW (6x660 MW)
Power Assets Acquisition
MW
Raghunathpur
– JV with DVC
1,200
Power Assets Acquisition
1,800
Total
3,000
Slide22
Mar-2017
NLC INDIA LIMITED
22
Contents
Slide23
Amount Spent on CSR activities2012-13 : Rs. 14.26 crore2013-14 : Rs. 26.30 crore2014-15 : Rs. 47.49 crore2015-16 : Rs. 81.93 croreMore than 1400 Toilets constructed (with an expenditure of Rs. 39 crore) under Swachh Vidyalaya Mission of Government of India in Schools of Two States of INDIA.
Mar-2017
NLC INDIA LIMITED
23
Corporate Social Responsibility
Slide24
Green belt development
Paddy field
on Reclaimed land
Mar-2017
NLC INDIA LIMITED
24
Green Cover with 191 lakh trees.
Slide25
Mar-2017
NLC INDIA LIMITED
25
New Initiatives – Sustainable Development
Slide26
Mar-2017
NLC INDIA LIMITED
26
Contents
Slide27
Awards & Recognition
Best PSU Implementing CSR Award (2nd Place)Best Corporate Film in Hindi (2nd Place) Best PSU Implementing RTI (Special Award)Golden Peacock Environment Award 2016National Award for Outstanding Industrial Relations' (First Runner up)SCOPE Excellence Award - Gold Trophy presented to NLCIL by Shri Pranab Mukherjee, Hon'ble President of IndiaCost Excellence Award for best practices in Cost Management from The Institute of Cost Accountants of India for the third time.The Ahmedabad and Hyderabad Chapters of Public Relation Society of India (PRSI) has honoured NLCIL with six awards in recognition of its performance in various categories Corporate Vigilance Excellence Award 2015-16 instituted by Institute of Public Enterprise (IPE), a well-known autonomous, non-profit organisation in HyderabadGolden Peacock Award for CSR – 2015
Mar-2017
NLC INDIA LIMITED
27
Slide28
Mar-2017
NLC INDIA LIMITED
28
Contents
Slide29
Glossary
Mar-2017
NLC INDIA LIMITED
29
Term Description NLCIL NLC India Limited NNTPP New Neyveli Thermal Power Project NSE National Stock Exchange NTPL NLC Tamilnadu Power Limited NUPPL Neyveli Uttar Pradesh Power Limited OPM Operating Profit Margin PAT Profit after Tax PBT Profit before Tax PSU Public Sector Undertakings ROCE Return on Capital Employed RONW Return on Net Worth RTI Right to Information SCOPE Standing Conference of Public Enterprises SME Specialised Mining Equipments TANGEDCO Tamil Nadu Generation and Distribution Corporation Limited TN Tamil Nadu TPS Thermal Power Station UP Uttar Pradesh
Term
Description
BSE
Bombay Stock Exchange
CAPEX
Capital Expenditure
CSR
Corporate Social Responsibility
DVC
Damodar Valley Corporation
EBIT
Earnings before Interest & Tax
EBITDA
Earnings before Interest, Tax & Depreciation and Amortisation
Expn.
Expansion
FY
Financial Year
GOI
Government of India
JV
Joint Venture
kWhr
Kilowatt-hour
LT
Lakh Ton
MT
Million Ton
MTPA
Million Ton per Annum
MU
Million Units
MW
Mega Watt
Slide30
THANK YOU
For more information, please visit
www.nlcindia.comFor any queries / further information on the presentation / about the company, please mail us at investorinfo@nlcindia.com
---