1 Monkey See Monkey Do LLC v. Peach, Inc. PowerPoint Presentation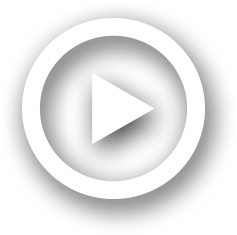 Description
Vs.. Founded by Cornelius . Heston. to market facial recognition software for unlocking smartphones.. 2. The Startup:. Cornelius hired Simon . Zaius. , . Ph.D. to develop the software.. Simon had a contractual obligation to assign rights to all IP he developed and maintain confidentiality. . ID: 661325
Embed code:
Download this presentation
DownloadNote - The PPT/PDF document "1 Monkey See Monkey Do LLC v. Peach, Inc..." is the property of its rightful owner. Permission is granted to download and print the materials on this web site for personal, non-commercial use only, and to display it on your personal computer provided you do not modify the materials and that you retain all copyright notices contained in the materials. By downloading content from our website, you accept the terms of this agreement.
Presentations text content in 1 Monkey See Monkey Do LLC v. Peach, Inc.
Slide1
1
Monkey See Monkey Do LLC v. Peach, Inc.
Vs.
Slide2
Founded by Cornelius
Heston
to market facial recognition software for unlocking smartphones.2The Startup:
Slide3
Cornelius hired Simon
Zaius, Ph.D to develop the software.
Simon had a contractual obligation to assign rights to all IP he developed and maintain confidentiality. 3The Engineer:
Slide4
Monkey See was marketing itself to all the major players in the smartphone market, including global giant Peach.
4
Three years later . . .
Slide5
The talks between the two companies went further than any of Monkey See's other negotiations.
In the end, Peach decided that it could do the development in-house.
5Peach was interested . . .
Slide6
Disgruntled, Simon left Monkey See…
. . . and was soon hired by Peach. 6Monkey See missed its big chance
Slide7
Monkey See sued both Peach and Simon for trade secret misappropriation.
He sought over $20 million in damages for unjust enrichment under both federal and state law.
7Peach got sued . . .
Slide8
Monkey See alleged that Simon copied source code from his company computer to a flash drive during his employment.
Peach then used this trade secret information to obtain a patent and develop the Peach Z product.
8The Lawsuit:
Slide9
Cornelius Heston
– Peter MimsIT Director, Dweeba
Jones – Priya PrasadAttorney, George Grandscale – Ali DhananiIssues: Imaging of Simon's computerAll Versions of Source Code Version 6 is the only version that has the Breakthrough Feature while Simon was employed by Monkey See. 9Monkey See's Client Meeting
Slide10
Peach In-house Counsel
1, Kelly Eager – LaTasha
SnipesPeach's In-house Counsel 2, Diamond Dye – Dhamineh MoraseliPeach's Outside Counsel, Wilma "Billy" Scairya – Paige EdwardsIssues: Getting a Litigation Hold OutGathering Pricing Documents Worldwide Producing all Versions of Peach's Source Code 10Peach's Client Meeting
Slide11
Monkey See Monkey Do's Counsel –
Goliath Greybeard – Paul van
SlykeJohn Goodall – Kyle Friesenvs.Peach's Counsel –Henry Trotter James – Matthew FrontzPrincess Peach – Heather KhassianJudge Peter C. Justice – Pete ChassmanDiscovery Hearing
Slide12
Monkey See wants ALL versions of Peach's facial recognition source code.
Will show when the special Breakthrough Feature Simon was working on was added to Peach's code. Irrelevant whether it was used in a finished product, it is still misappropriation of a trade secret.
Monkey See will agree to reasonable source code protections. 12Monkey's Motion to Compel – Source Code
Slide13
Monkey See wants pricing information for the Peach Z and their other smartphones worldwide.
This will allow Monkey See to see what value Peach has assigned to the facial recognition feature it stole from Monkey See.
Trade secret misappropriation is not territorially limited like patent infringement. If successful in its claim, Monkey See is entitled to damages for worldwide sales. 13Monkey's Motion to Compel – Financial Documents
Slide14
Monkey's Motion to Compel – Your Rulings?
Issue
Monkey's ArgumentsPeach's ArgumentsSource Code for All VersionsRelevant to copying allegationsNot too burdensome for giant PeachWill agree to source code protectionsUnreasonably broadSource code inspections are burdensome, when done rightWorldwide Pricing Information on Other ModelsRelevant to show value added by trade secretsTrade secret claims permit global damagesRequested information will not reflect value of one small featureProducing the information is too costly
Slide15
Monkey's server logs that show Simon downloaded the entirety of version 6 of the code six weeks before he left the company
Not clear whether this was only to his computer or to a flash driveNo flash drive was turned in when Simon departed the company
Simon's computer was re-purposed and given to another employeeMonkey had 20 personal computers in service at that time and can easily identify those computers.Requested forensics is very narrowly tailored and will end once computer is identified and analyzed15Peach's Motion to Compel -- Forensics Assessment
Slide16
Monkey has argued that Simon added a facial recognition feature in version 6 of Monkey's product that wasn't present in earlier versions
Version 6 was the current version at Simon's departure Only discovery of all documents relating to development and testing of facial recognition features will confirm when the facial recognition features were added
Relevant because Monkey has argued this as a basis for alleging copying of version 6 16Peach's Motion to Compel -- Technical Documents and Source Code
Slide17
Rule 26 (b)(1) allows discovery that is: relevant to any party's claim or defense and proportional to the needs of the case considering:
the importance of the issues at stake in the action
the amount in controversy the parties' relative access to relevant informationthe parties' resourcesthe importance of the discovery in resolving the issuesand whether the burden or expense of the proposed discovery outweighs its likely benefit17Peach's Motion to Compel -- Technical Documents and Source Code
Slide18
Peach's Motion to Compel – Your Rulings?
Issue
Peach's ArgumentsMonkey's ArgumentsForensic Examination of ComputersCan definitively show whether Simon copied files to flash driveExamination can be limited to reduce the burdenNot definitive because logs may have been overwrittenExtensive scope too burdensome for MonkeySource Code for All VersionsRelevant to disprove Monkey's allegations regarding developmentProportionate to the needs of the case under Rule 26Only the allegedly copied Version 6 is relevantDiscovery is disproportionate because of limited relevance
Slide19
---