Copyright Route Monkey © 2015 PowerPoint Presentation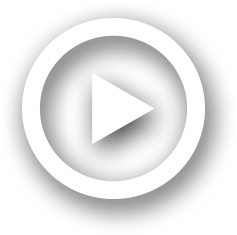 Description
Brief introduction…. Route Monkey was formed in 2009 after identifying a gap in the market for scheduling and optimisation technology.. We solve complex mobility problems via our unique algorithms optimising vehicles, people, assets and infrastructure.. ID: 558226
Embed code:
Download this presentation
DownloadNote - The PPT/PDF document "Copyright Route Monkey © 2015" is the property of its rightful owner. Permission is granted to download and print the materials on this web site for personal, non-commercial use only, and to display it on your personal computer provided you do not modify the materials and that you retain all copyright notices contained in the materials. By downloading content from our website, you accept the terms of this agreement.
Presentations text content in Copyright Route Monkey © 2015
Slide1
Copyright Route Monkey © 2015
Slide2
Brief introduction…
Route Monkey was formed in 2009 after identifying a gap in the market for scheduling and optimisation technology.
We solve complex mobility problems via our unique algorithms optimising vehicles, people, assets and infrastructure.
We specialise in electric and ultra low-carbon vehicle optimisation in urban areas, helping to reduce carbon and harmful emission
s
whilst significantly improving air quality in cities.
Colin Ferguson CEO
Kate Armitage, Director
Martin Rapos, Director
Slide3
Our story in numbers…
30
employees between Livingston, Gateshead and Australia with new offices in Hong Kong and Amsterdam.
Route Monkey algorithms are used at over
1000 sites worldwide.Proven savings of up to 20% by implementing Route Monkey technology.
Source: RM 2014
Slide4
Case study: Iceland…
Route Monkey is installed
in
over
800
Iceland stores in the UK.Our technology schedules 1500 home delivery vehicles per day in real-time in urban areas.Average savings of 6% generated in terms of reduced costs, carbon and emissions.
Iceland stock image
Slide5
Case study: Yodel…
Route Monkey is used by Yodel's lifestyle courier business to optimise delivery routes in urban areas for self-employed drivers.
Yodel deliver
135
million parcels per year on behalf of top retailers.
Our technology reduced fuel use by 19% and 6% in time for Yodel.
Yodel
stock image
Slide6
Case study: The Challenge network…
The Challenge Network implemented Route Monkey optimisation technology in 2014.
The Challenge saved over
£150,000
in transport costs in its first year.
Per mile costs reduced from £8 per mile to £2 per mile on some journeys.
Challenge press release
Slide7
Case study: PIFI…
Route Monkey are the analytics partner for DfT's Plugged In Fleets Initiative in conjunction with EST and EDF E.
Our role was to show where electric vehicles and infrastructure would work within the fleets analysed.
This work has encouraged the uptake of EV's within the public and private sector in cities and urban areas with new initiatives underway.
PIFI event at City Hall 2013
Slide8
50 big ideas…
Route Monkey is one of
50
big ideas shaping the future of electric mobility worldwide.
Unique algorithms that can be used to solve multiple and diverse mobility problems.
Electrification and other alternative fuelled vehicles can be a viable solution for freight deliveries in cities.
UF EV City Casebook 2014
Slide9
Energy management…
We have now expanded our algorithms to control batteries, vehicles and infrastructure.
The picture on the left is a 50KW battery in San Diego that we control and is used to bid into the energy markets in the US
.
In the UK, we provide solutions that flatten out grid demand and manage Demand Response events. This will play an important role in future freight deliveries in cities worldwide as more electric vehicles are introduced.
50 KW
storage
on
site
in the US
Slide10
What's next…?
Online
scheduling platform
launches Q2 2016
to optimise electric and ultra low-carbon vehicles in cities.
Infrastructure booking and managed charging capabilities.Freight sharing and smart parking initiatives.Wearable optimisation technology and apps.
RM Web portal
Slide11
Wearable optimized devices
Get optimized sequence (accept?)Communicate status and treats
View your progressOptimize your jobs to finish early
Powered by Route Monkey
Driver availability
New tourist job
Sequence of today
GPS progress
Status on completion
Next Job
Optimize by driver
Finish job
Push optimization
Status and incentives
Slide12
Summary…
Optimisation technologies will play a major role for
freight deliveries in the city now and in the future.
Electrification, ultra low-carbon vehicles and interaction with infrastructure will also play a key role for 'fleets of the future' in urban areas.
And finally…
freight sharing, taking a holistic view of transport and collaboration between government and organisations is vital.
Slide13
Thank you…!
Contact 0845 643 5731
Martin.Rapos@routemonkey.com
@
m_rapos
@routemonkeyltd
---