APICS Webinar Series PowerPoint Presentation, PPT - DocSlides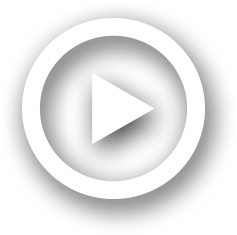 Description
Peter Bolstorff, CSCP, SCOR-P. Executive Director. APICS Supply Chain Council. September 23, 2015. SCOR 101. Introduction. Delegate from . 3M and then Imation . for SCOR 1.0 in . 1996. Expertise in Manufacturing . ID: 498005
Direct Link:
Embed code:
Download this presentation
DownloadNote - The PPT/PDF document "APICS Webinar Series" is the property of its rightful owner. Permission is granted to download and print the materials on this web site for personal, non-commercial use only, and to display it on your personal computer provided you do not modify the materials and that you retain all copyright notices contained in the materials. By downloading content from our website, you accept the terms of this agreement.
Presentations text content in APICS Webinar Series
Slide1
APICS Webinar Series
Peter Bolstorff, CSCP, SCOR-PExecutive DirectorAPICS Supply Chain CouncilSeptember 23, 2015
SCOR 101
Slide2
Introduction
Delegate from
3M and then Imation for SCOR 1.0 in 1996Expertise in Manufacturing and Planning including Center of Excellence Leadership for Sales and Operations PlanningAuthored, Supply Chain Excellence: A Handbook for Dramatic Improvement Using the SCOR Model, 3rd EditionFirst Supply Chain Council non-staff Certified Instructor and now SCOR-P and CSCPFrom 2002 to 2014, Helped 30+ Companies Analyze $13.5B USD Deriving $200M USD in Operating Income ImprovementsHave volunteered with the SCC since the beginningIndustry experience includes Chemical, Retail, Food and Grocery, Electronics, Durable Goods, Consumer Packaged Goods, and Aerospace and Defense
Peter Bolstorff, CSCP, SCOR-P
Executive Director | APICS Supply Chain Council
Slide3
Seven Good Questions
Who is the APICS Supply Chain Council?
What is SCOR?
Why do companies use SCOR?
How do companies use SCOR?
What are the benefits companies realize as a result of using SCOR?
Who is using SCOR?
How can I or my company get started?
Slide4
Who is the APICS Supply Chain Council?
Slide5
APICS SCC
The legacy SCC integrated with the former APICS Foundation to form the new APICS SCC. The new organization continues the tradition of funding scholarships and student programs; still operates as a global, non-profit entity; and actively manages the Supply Chain Operations Reference (SCOR) model.
Programs and Services
Plossl
Dissertation, Scholars Program, Student Case Competition
Research Projects, Corporate Advisory Board, Executive Summit
SCORmark
™
Benchmark
Publications, Resource Library, and Case Studies
Other Value Chain Frameworks including M4SC, DCOR
®
, CCOR
®
, and PLCOR
®
Training is now available through APICS
Slide6
New Value Proposition
APICS SCC
APICS
Training, certification and networking
Research, benchmarking and frameworks
APICS Value Proposition
APICS delivers a total individual and corporate
value proposition.
We help individuals achieve career development goals.
We help corporations achieve strategic supply chain goals.
Individuals
Corporate, Public Sector and Academic Institutions
Slide7
What is SCOR?
Slide8
SCOR Framework
Supplier
Customer
Suppliers'
Supplier
Source
Internal or External
Your
Organization
Return
Deliver
Make
Source
Return
Plan
Deliver
Return
Source
Return
Make
Source
Return
Plan
Deliver
Return
Deliver
Make
Plan
Return
Return
Customers'
Customer
Enable
Internal or External
Enable
Enable
SCOR MODEL
Slide9
SCOR Value
Business process re-engineeringBest practice maturity assessmentBenchmarksOrganizational and Individual Supply Talent Assessment
Value of a Reference Model
The SCOR app is here! Download
on App Store,
iTunes
or
Google Play
today
. Search APICS SCOR
Slide10
SCOR Metrics
Attribute
SCOR 11.0 Metrics
Reliability
RL.1.1 Perfect Order Fulfillment
Responsiveness
RS.1.1 Order Fulfillment Cycle Time
Agility
AG.1.1 Upside Supply Chain Flexibility
AG.1.2 Supply Chain Upside Adaptability
AG.1.3 Downside Supply Chain Adaptability
AG.1.4 Overall Value At Risk (VAR)
Cost
CO.1.1 Total Cost to Serve
Asset Management Efficiency
AM.1.1 Cash-to-Cash Cycle Time
AM.1.2 Return on Supply Chain Fixed Assets
Slide11
SCOR Hierarchy
1
2
3
4
Major
Processes
Process
Categories
Process
E
lements
Improvement
Practices
Defines the operations strategy. Process capabilities are set
(M)ake
(S)ource
(P)lan
(E)nable
(R)eturn
(D)eliver
Retail
ETO
MTO
MTS
sD1
sD2
sD3
sD4
Defines the configuration of individual processes. The ability to execute is set. Focus is on processes, inputs/outputs, skills, performance, best practices, and capabilities
Use of kaizen, lean, TQM, six sigma, benchmarking
Description
Schematic
Comments
Defines the scope, content, and performance targets of the supply chain
sD1.1
Process inquiry
and quote
sD1.2
Receive, enter,
Validate order
sD1.3
Reserve inv. and
delivery date
sD1.4
Consolidate
orders
sD1.5
Build loads
sD1.6
Route
shipments
Level
Slide12
Other APICS SCC Frameworks
Customer processes
Supplier processes
Product & Portfolio
Management PLCOR™
Supply Chain SCOR®
Product & Process Design DCOR™
Sales & Support CCOR™
Slide13
Why do companies use SCOR?
Slide14
Live Poll
Pollev.com/apics
Slide15
Top Motivations to Use SCOR
Slide16
Live Poll Question 1
Slide17
Live Poll Question 2
Slide18
Cumulative Poll Results YTD
Slide19
How do Companies Use SCOR
Slide20
SCOR Improvement Program Racetrack
Slide21
SCOR Improvement Program Organization
Detail ProjectSubprojects
Executive team
Executive
s
ponsor
Team
leader
Other teams
Program team
Improvement team
Operations
management
Program stakeholders
Customers
Functional
managers
Other
stakeholders
Channel
partners
Technology
team
Supply chain
team
Financial
team
Program champion
Slide22
Improvement Program Charter Deliverable
Section
Subsection
Discussion
Introduction
Purpose, table of contents, control/maintenance
Improvement program charter
overview
Program Definition
Scope
Which supply
c
hains selected
Business
objectives
Performance metrics
Improvement program objectives
Supply chain performance targets
Program organization
Definition of program team and shareholders
Program
Contents
Methodology
Five-phased SCOR racetrack
Schedule
Timeline,
detailed activities, meetings
Roles
Program activity responsibles
Deliverables and milestones
Detailed
deliverables and milestones
Risks and dependencies
Critical risks and avoidance strategies
Benefits
Measures of
success
,
analysis
Slide23
Measuring Supply Chain Excellence
AttributesMetricsParityAdvantageSuperiorTarget Level PerformanceYour OrganizationGap to TargetCustomer Facing MetricsReliabilityPerfect Order Fulfillment (%)77.5%85.6%93.7%Advantage69.2%16.4%ResponsivenessOrder Fulfillment Cycle Time (days)9.16.53.9Parity7.1–AgilitySupply Chain Flexibility (days)45.033.021.0Advantage15.0–Supply Chain Adaptability (%)35.5%51.3%72.0%10.0%41.3%Internal Facing MetricsCostTotal Supply Chain Management Cost % Revenue8.7%5.6%2.4%Superior8.1%-5.7%Asset Management EfficiencyCash to Cash Cycle Time (days)55.430.55.5Parity160.5-105.1
Slide24
Organization and Individual Talent Assessment
Gartner
Maturity Stage
Knowledge
and Skills
Process-Practice-Performance-People
Orchestration
SCOR-P
and
M4SC
Leadership Series
Supplier's Supplier to Customer's Customer Supply Chain
Community
Collaboration
CSCP
–
Certified
Supply Chain Professional
Supplier
to Customer Single Instance
Anticipating
CPIM
– Certified in Production and Inventory Management
Internal
Process
Reacting
Principles
of Operations Management
Single Process
Slide25
What are the benefits realized using SCOR?
Slide26
SCOR Implementation Benefits
Average Operating Income improvement of 3% to sales (high 4.5% - low 1.5%)Typical inventory turn improvements of 20%Delivery reliability improvement of 25%20% improvement in flexibility30% faster system implementations with 30% more functionalityContinuous improvement portfolios refreshed at a value of 0.5%Mitigation of costs associated with risk management
Source: APICS Supply Chain Council 2002 to 2014
Slide27
APICS SCC Global Fund – Illustration Only
Slide28
Who is using SCOR?
Slide29
Organizational Snapshot
404
CORPORATE AFFILIATES & SPONSORs
ACADEMICAFFILIATES
PUBLIC SECTORAFFILIATES
60
91
253
253
14
17
131
64
12
RK
COUNTRY
#
1
United
States1462Germany323China314Switzerland165South Africa156Netherlands147United Kingdom138Canada109France 1010Sweden10
TOP 10 COUNTRIES
Slide30
How do we get engaged with the APICS SCC?
Slide31
APICS SCC Corporate Engagement Model
Affiliates
Global Employee Access to ContentExecutive SummitResearch ProjectsBenchmarkDigital LibraryTrainingFrameworks
Sponsors
Global License and Access to Content
Leaders of Leaders Focus Forums
Executive Summit
Digital Library
Training
Frameworks
Benchmark
Slide32
APICS SCC Individual Engagement Model
Evangelist
Download the SCOR appAttend a public training classEarn CSCP CertificationEarn the SCOR-P endorsementBecome an APICS member and participate on a research project
Executive Sponsor
Attend an executive briefing
Contact APICS SCC to discuss programs
Budget for affiliation
Host in-house SCOR class
Benchmark your company
Participate on APICS corporate advisory board
Attend APICS SCC Executive Summit
Slide33
Continue the Conversation
Peter Bolstorff, CSCP, SCOR-P
Executive
Director
APICS Supply Chain Council
pbolstorff@apics.org
Carolyn
Lawrence – For Affiliate Subscription and On Boarding
Director Corporate Development
APICS Supply Chain Council
clawrence@apics.org
Melinda Spring, SCOR-P
– For
Research Projects
Director
Programs
APICS Supply Chain Council
mspring@apics.org
Dominic Longo, CSCP – For Training
Director Corporate
Services
APICS
dlongo@apics.org
Slide34
Visit APICS SCC Online www.apicsscc.org
Slide35
Thank You!
Slide36Slide37Slide38Slide39
---